archive
Michael Stokely Kelly Summer Institute 2023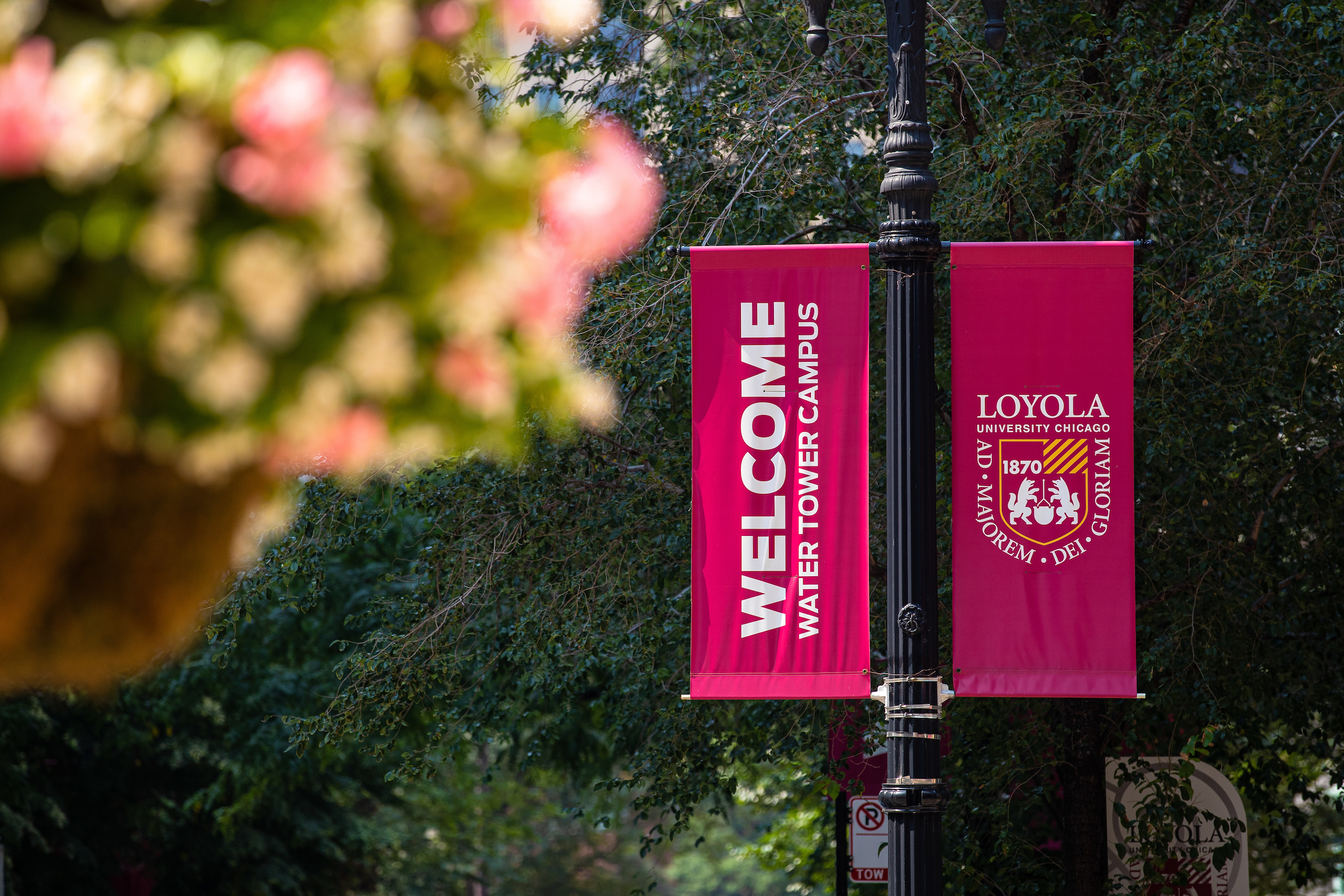 Loyola University Chicago's School of Social Work invites you to attend the 2023 Michael Stokely Kelly Summer Institute on July 20-21. This year's topic of "Re-Grounding Ourselves, Leveraging Our Strengths, Leading Our Schools" will explore the many ways schools and families have adapted to a rapidly changing educational environment over the past several years.
"The last few years have been so tumultuous for schools due to the disruptions of Covid-19, remote learning, return to the buildings, dealing with mask mandates, and other safety issues," said event organizer Binita Donohue. "The role of the school-based mental health professional shifted tremendously. To me, this theme means that we pause and reflect on those skills and strengths that we used to respond to the mental health challenges, and recognize our leadership role in the process of student and educator wellness."
The two-day institute is designed with school social workers, mental health professionals, school administrators in mind, but any school-based professional would benefit greatly from the skills and knowledge that will be discussed. Featured presenters include Melissa Reeves, Ph.D., NCSP; Katie Greeley, LCSW; and Stacy Gherardi, Ph.D, LCSW.
The Michael Stokely Kelly Summer Institute aims to provide a collaborative platform to share knowledge, experiences, and best practices in addressing the diverse challenges faced by students and schools. This institute offers a unique opportunity to gain valuable insights and learn innovative strategies to support students' overall well-being and academic success. Key takeaways from this year's institute include:
Examining research-based recommendations for threat assessment that use trauma-informed approaches
Gain practical skills and frameworks to understand and respond to threats of violent behavior
Learn about trends in adolescent substance use/misuse during the pandemic
Integrate mental health into prevention education
Discuss what "real self-care" can look like
Connect and network with accomplished industry professionals
Receive 10 CEUs, including 3 for cultural competence and 3 for ethics
Each of the two days offers programming from 9 a.m. - 4 p.m., and includes lunch. Attendees will have the chance to participate in a series of keynote presentations, discussion workshops, and networking opportunities. The institute will be held at Loyola's Water Tower Campus in downtown Chicago. Participants can expect a dynamic environment conducive to engaging discussions and networking opportunities.
Last year was the first time the Summer Institute was held since the COVID-19 pandemic began, and also the first Summer Institute since the death of beloved social work professor Dr. Michael Kelly in 2021. Dr. Kelly was a considerable influence on the Summer Institute and the entire school social worker profession. The Summer Institute was inaugurated in his name as a testament to his legacy.
"We wanted to recognize Dr. Kelly's international influence on the profession of school social work," said Donohue. "As a community we felt his loss and took time to reflect on who he was in our own lives, professionally and personally. During the 2022 conference, considerable time was dedicated to honoring Dr. Kelly and allowing members of the community who knew him as a mentor and colleague to grieve his loss. This year, while we will continue to honor him, the entirety of conference time will focus upon fulfilling Dr. Kelly's mission to 'move the field forward.' We know this was Dr. Kelly's driving motivation and we look forward to building upon his legacy."
Registration for The Michael Stokely Kelly Summer Institute is now open. General admission to the event costs $100. A discounted cost of $80 is available to Loyola University Chicago alumni and internship supervisors.