Philomena Hall
History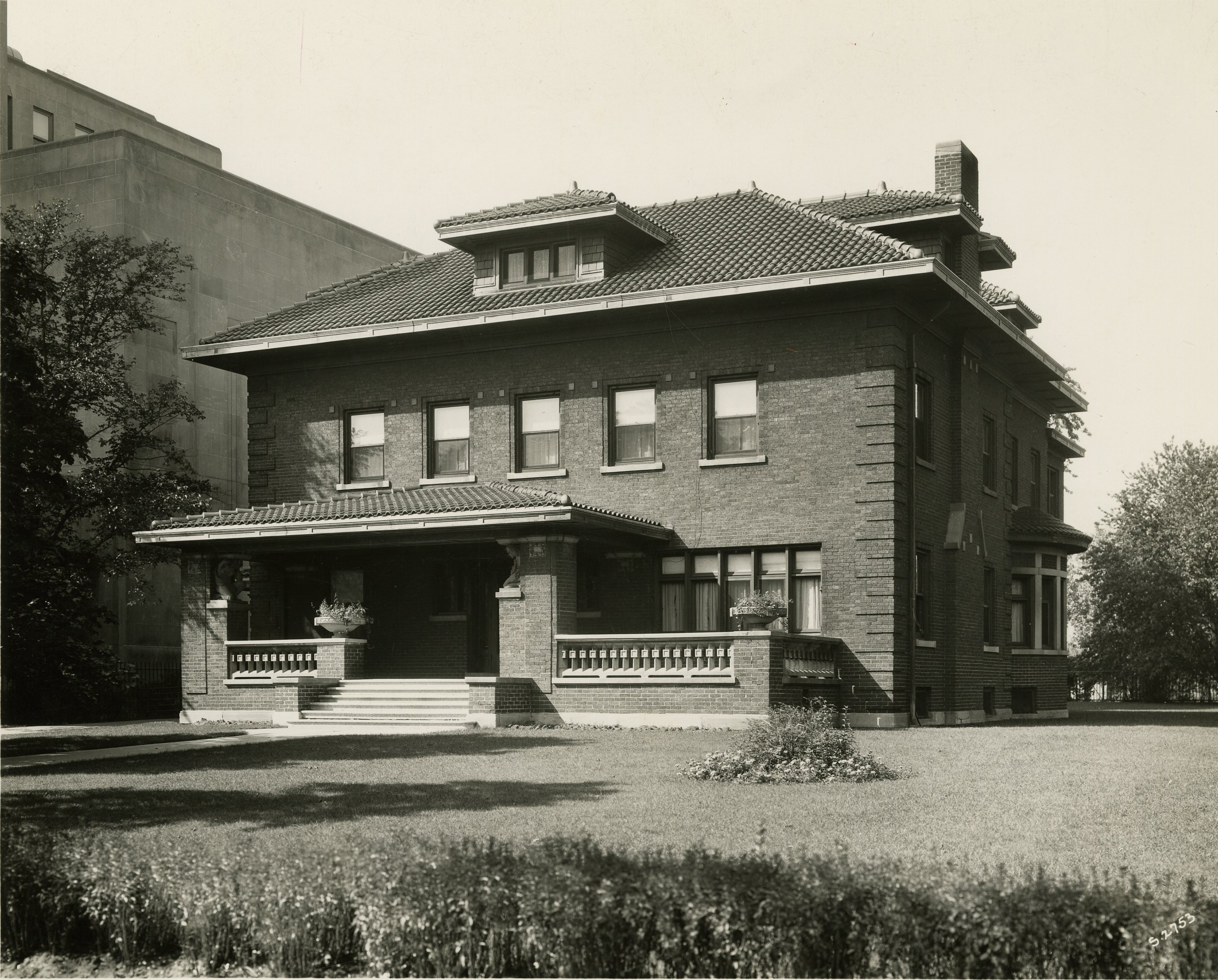 Philomena Hall, undated. Mundelein College Photograph Collection
A twelve-room mansion became the first student residence for Mundelein College in 1934. Located between the Skyscraper and Piper Hall, the residency was purchased from Albert Johnson, who also owned Piper Hall. The large brick home was designed in the American Foursquare or "Prairie Box" style and had a coach house.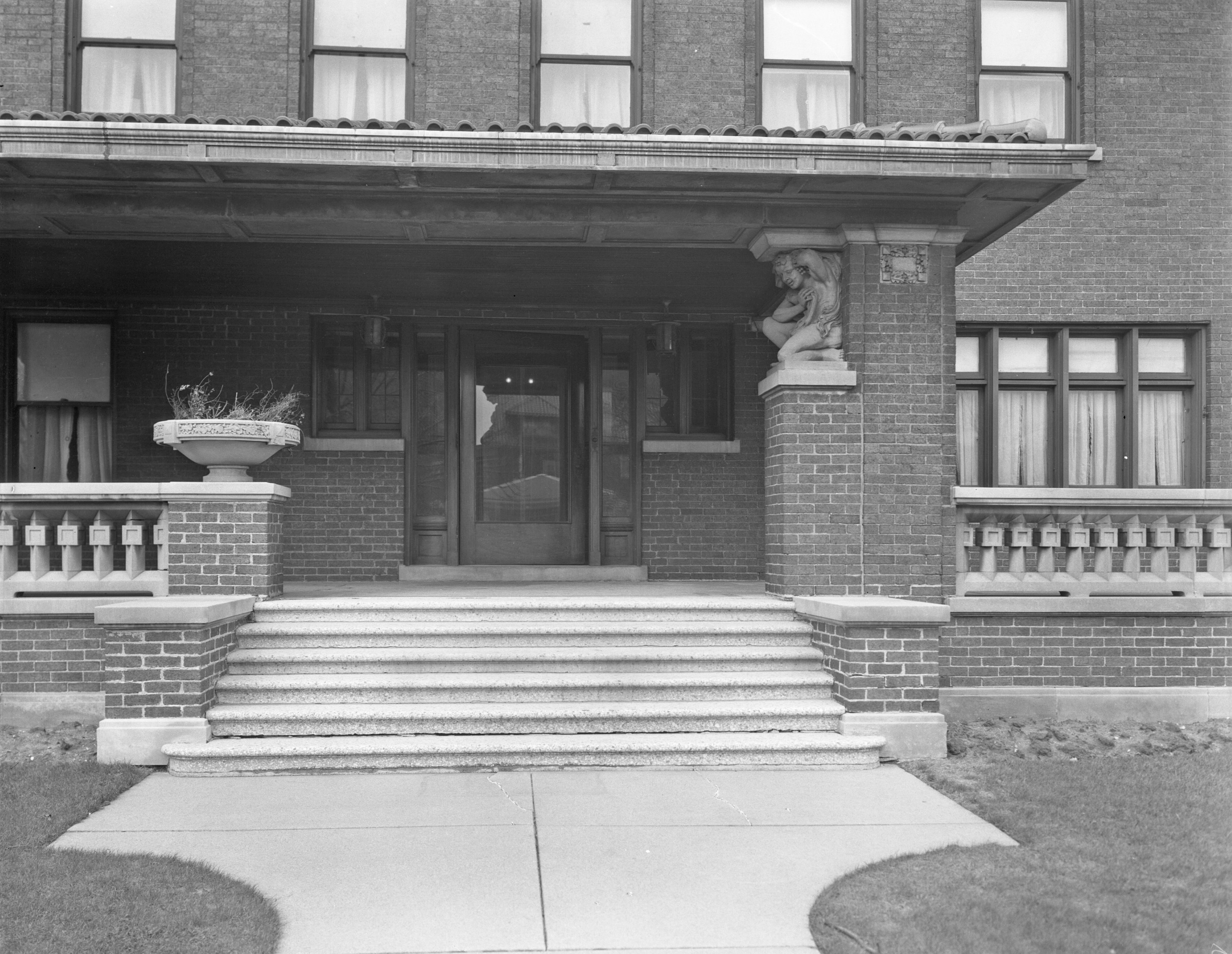 Philomena Hall front entrance, circa 1930s. Mundelein College Photograph Collection
Only out-of-town students were allowed to stay in the new residence hall from 1934 to 1949. After this time, students from Chicago and the surrounding suburbs were allowed to apply to live on campus as well. The building became the home of Scholastics, women religious who were attending Mundelein, from 1958 to 1960. The second floor was later used for the college's Speech Clinic. The mezzanine was given to the Student Activities Council, who opened a study lounge and senior smoke room. Philomena Hall and its coach house were razed in 1962 to make room for the construction of a new dormitory, Coffey Hall. Today, the space where Philomena Hall once stood holds a courtyard and garden.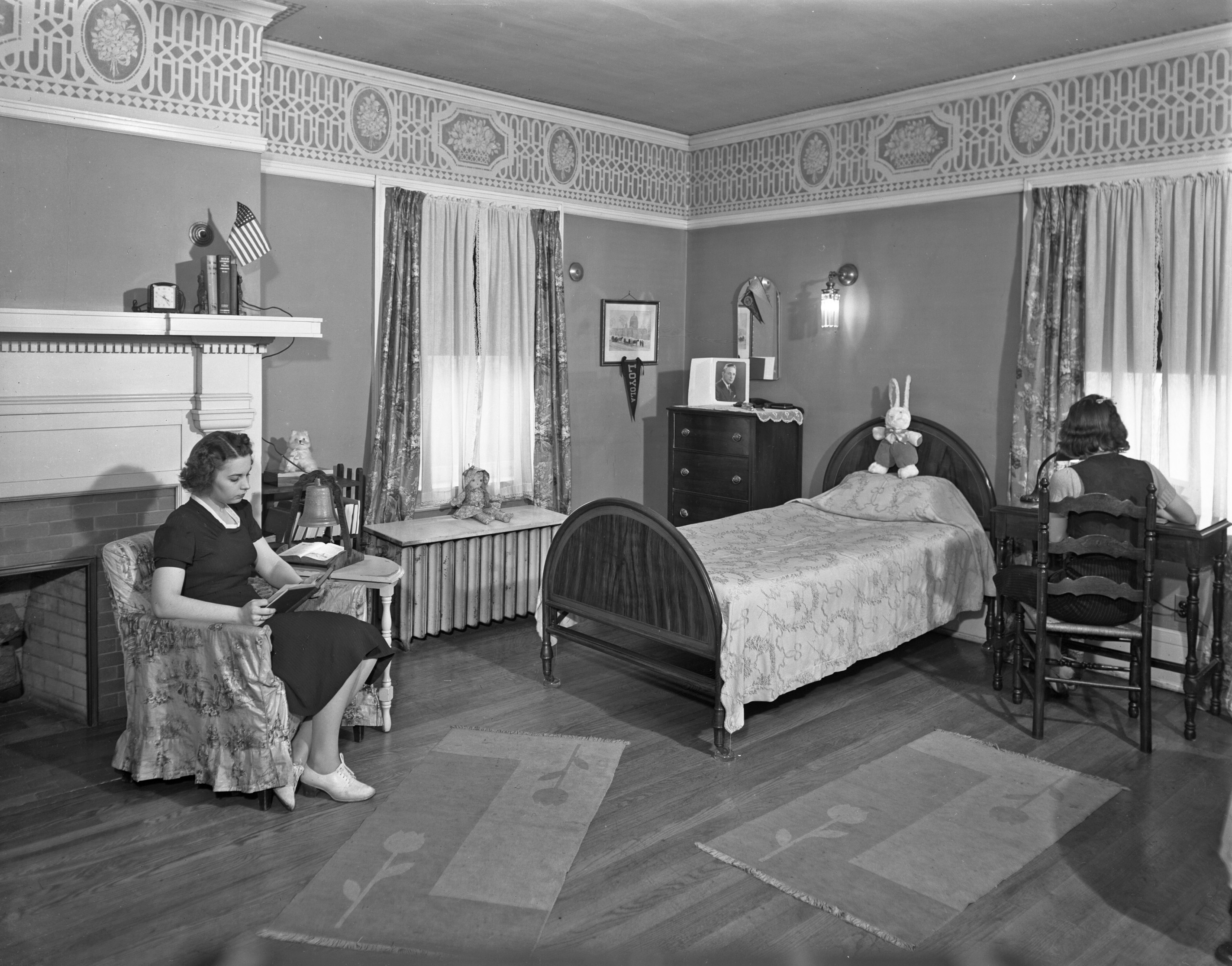 Students study in a dorm room in Philomena Hall, circa 1930s. Mundelein College Photograph Collection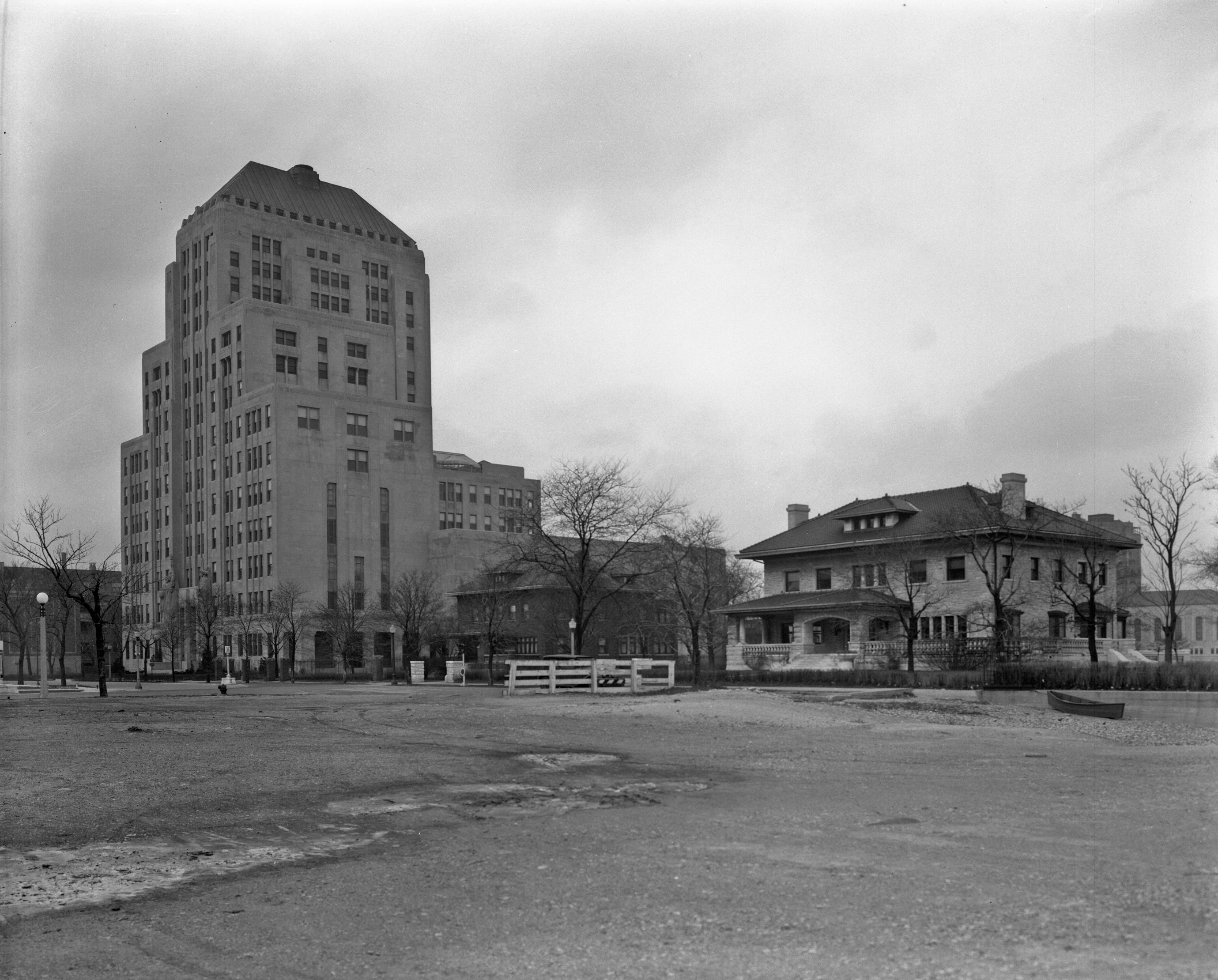 Philomena Hall sat in between the Skyscraper building and Piper Hall. Circa 1930s. Mundelein College Photograph Collection