Mundelein College Buildings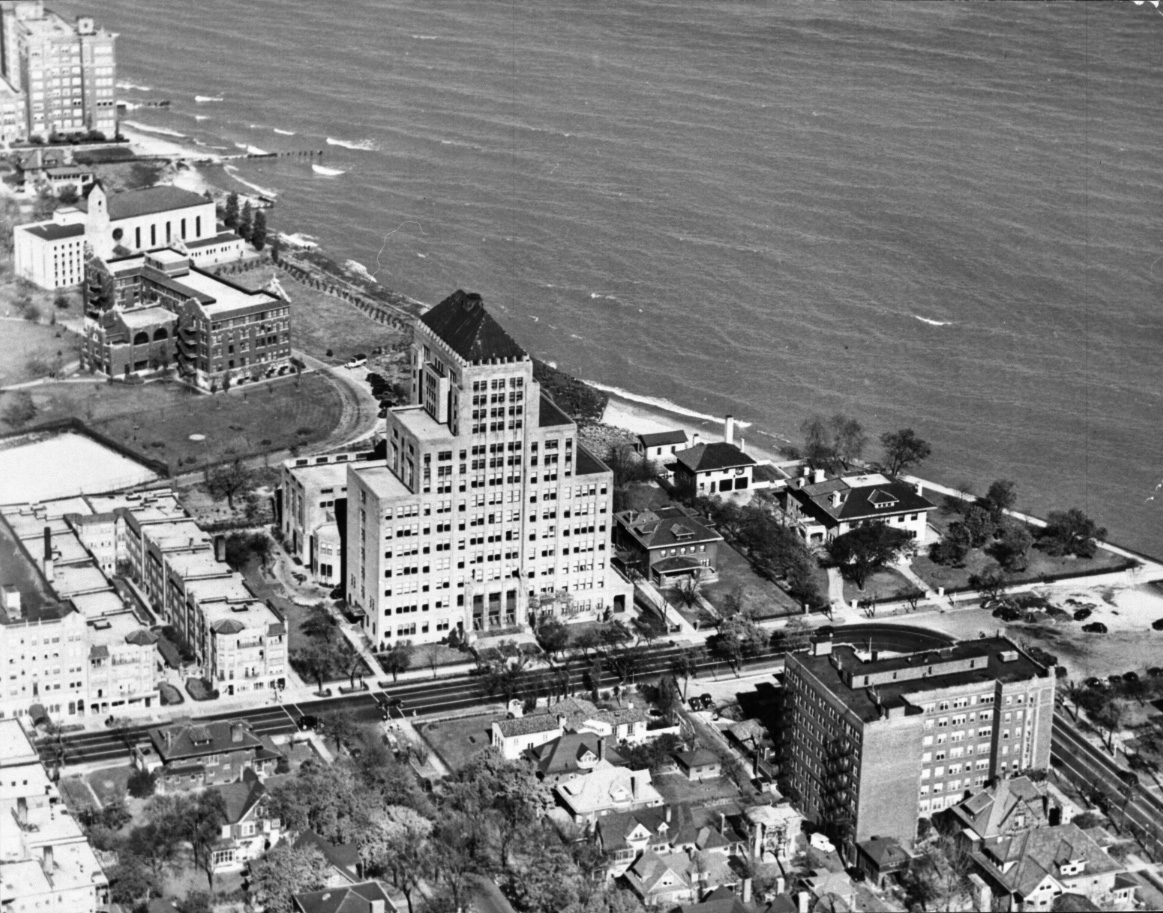 Aerial View of Mundelein College, circa 1930. Mundelein College Photograph Collection.
After opening in 1930 with its new Art Deco skyscraper, Mundelein College quickly expanded by purchasing surrounding buildings and constructing their own. These buildings, whether still standing or since gone, helped shape Loyola's campus today. Click on the name of a building or space to read about its history and see historic photographs.
Would you like to share your memories of Mundelein College buildings? Email wlarchives@luc.edu to share your stories!