home_news
Chemistry faculty inspire future scientists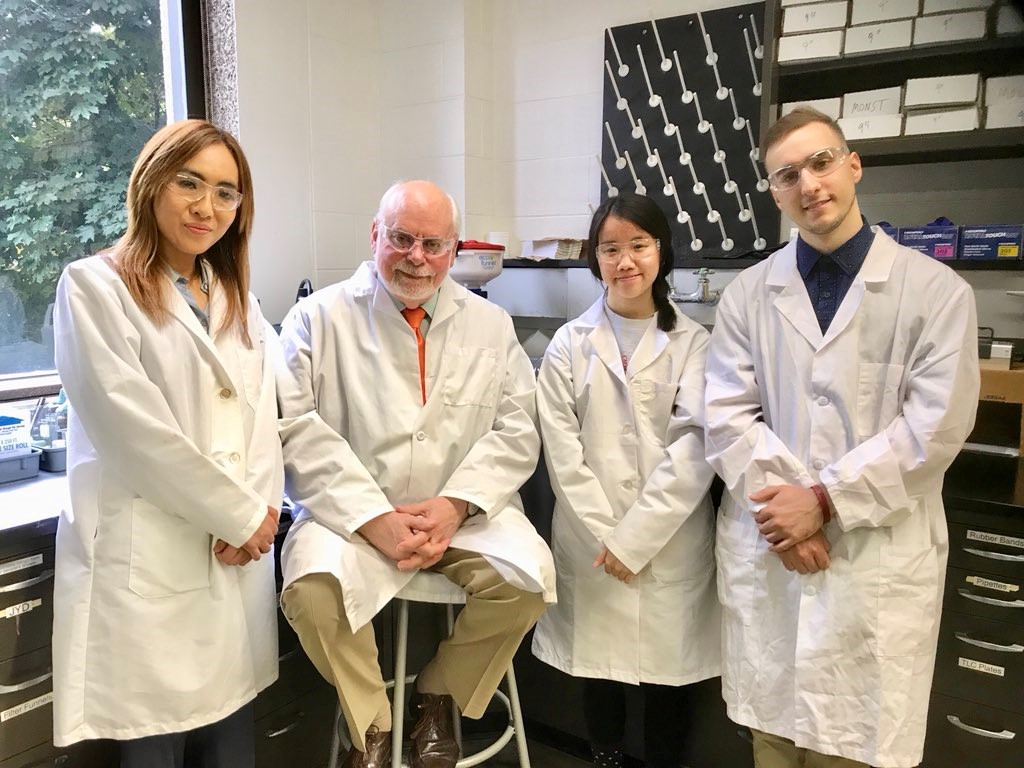 Local high school students are learning what the world of science is about in Loyola's Chemistry and Biochemistry department. Since 2015, these students have come to Loyola through the Project SEED's summer program to experience and understand scientific research first-hand. Loyola is the only university in the Chicago area to take part in the program this year—2018.
In 1968, the American Chemical Society (ACS) developed Project SEED, a program geared toward economically disadvantaged, high-achieving high school students by providing them with an opportunity to work directly with professional chemists and university professors for a summer.
Loyola professor Hee Yeon Cho, PhD and Northwestern professor Fraser Stoddart, PhD along with Loyola students Jordan Delev, Wiktoria Koza, and Julian Gonzalez have served as mentors to students as they conducted a two-month scientific research project.
The students chosen for this program receive a $2,500 stipend, as well as a chance to win a SEED college scholarship in the future.
Hee Yeon Cho, PhD, assistant professor of organic chemistry who co-facilities the program, said one of the most rewarding aspects of running a research laboratory at Loyola is the ability to participate in outreach projects with young scientists.
"It is important to train future scientists in a professional setting to instill a love for scientific research and change their perspective on education," she said.
By cementing scientific inquiry, Loyola's faculty members help to shepherd students through this intense process, giving them insight to college and potential long-term possibilities.
The Chemistry Department is involved in several outreach programs throughout the year and the ACS-SEED program is a great example of their efforts. Although the students conduct research under a faculty member, they are also mentored on a daily basis by postdoctoral researchers, graduate students, and undergraduates.
Visit the Department of Chemistry and Biochemistry to learn more about other programs offered and more faculty research.