home_news
Graduate Student Daniel Catlin Receives Prestigious Award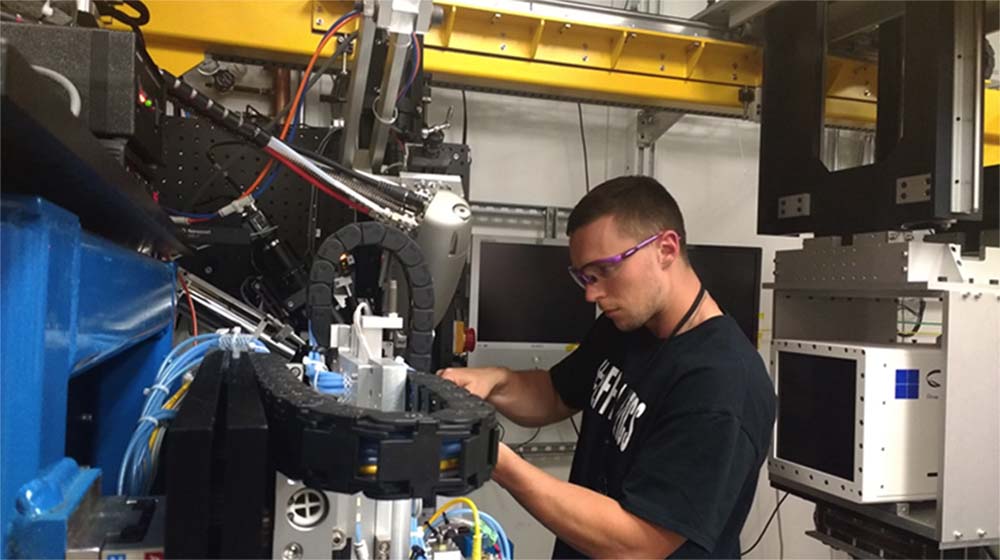 Daniel Catlin, a fifth year PhD student in Professor Dali Liu's research group, received an Arthur J. Schmitt Foundation Fellowship for 2018-19. Funding from the Fellowship provides Catlin vital support to conduct research while preparing him to be a leader in his field.
During the past few years Catlin has been generating critical data on two federally funded projects. His data on the study of a novel antimicrobial target named "PvdQ" was recently published in ACS Chemical Biology, a well-regarded journal in Biochemistry. In another collaborative project with researchers at Northwestern University, Dan's research on a hepatic cancer target provided critical evidence supporting a new potential drug for cancer treatment. The results stimulated a new direction of the rational drug design effort to treat Hepatic Cancer. In another collaborative effort, Dan worked alongside Dr. Brian Cannon, professor of Physics at Loyola, to study a key protein component regulating the virulence of bacterial pathogens using the cutting edge single molecule Fluorescence Energy Transfer.
In Dr. Liu's lab, Dan mentors three Loyola undergraduates conducting research. Dan also mentors economically disadvantaged high school students through the American Chemical Society's (ACS) sponsored SEED project. He also engages with students in Loyola's First Year Research Experience program.
The Chemistry Department faculty and staff congratulate Dan for receiving this prominent award in recognition of his work.