Meeting & Event Space Rental Rates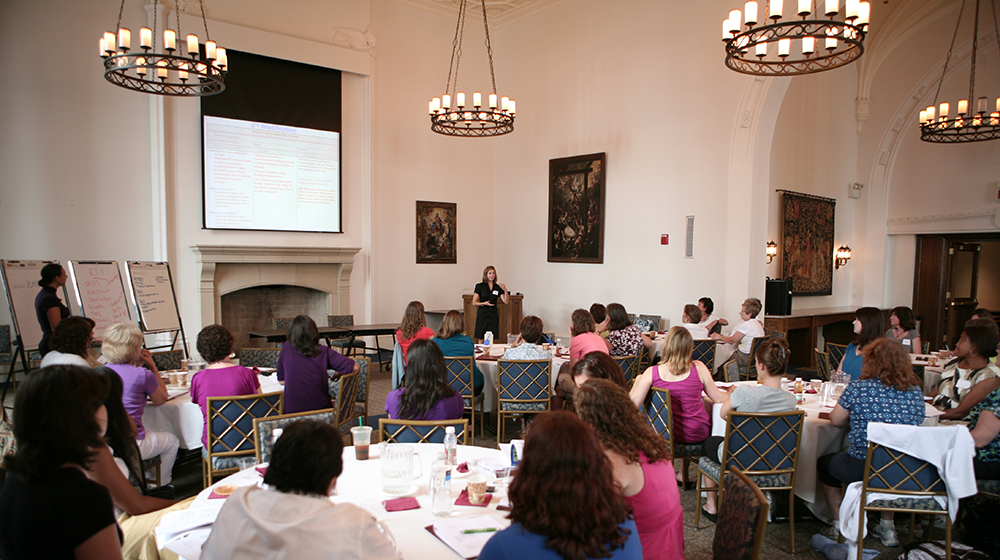 Loyola University Chicago's Department of Conference Services has been operating for over 25 years and manages 100+ unique event spaces including ballrooms, tiered auditoriums, multi-purpose rooms, conference rooms, and electronic classrooms. With two convenient Chicago campuses, Lake Shore (Rogers Park) and Water Tower (Gold Coast), we are a full service conference facility providing state-of-the-art event venues, advanced technology options, comfortable housing, gourmet catering by our exclusive caterer, and a multitude of university resources. Allow our experienced Event Managers assist you throughout the event planning process and take your event from ordinary to extraordinary.
Electronic Meetings/ Events Brochure
Venue Rental Rates
Venues at Loyola's Lake Shore and Water Tower campuses are available year round. If an overnight hold is needed on the meeting space, additional fees will apply. Venue Rental Rates
For more information on available venues and photos, click here.
In addition to the University's plentiful resources, the Lake Shore Campus has 7 LEED certified buildings and received gold campus sustainability recognition from the state of Illinois. Learn more about our green meeting options.
We offer state-of-the-art technology and an extensive range of audio/visual equipment available for rent. On-site audio/visual specialists are available for $30 per hour per technician. Wi-Fi access is $10 per device. For more details, check out our audio-visual services.
Meal Plans
Meal plans are available in any of the open dining halls on Loyola's Lake Shore Campus (Rogers Park) year round. Our dining halls are all-you-care-to-eat and can accommoadte most dietary needs including vegetarian, vegan, gluten-free, and shellfish allergies. Please note, we do not have any dining halls at the Water Tower Campus (Gold Coast).
2022 Meal Plan Rates
Breakfast—$8.90
Lunch—$10.90
Dinner—$11.90
3 meals per day—$31.70
Housing Accommodations
Loyola Conference Services has available housing year-round at the Water Tower Campus (Gold Coast) and seasonally (May 16th, 2022 - August 1st, 2022) at the Lake Shore Campus (Rogers Park). Select from apartment style suites, rooms with private baths, or opt for a traditional residence hall with community baths.
For more information on year-round housing options, click here.
For more information or to book your event, please contact Loyola Conference Services at 773.508.8090 or conferences@luc.edu, or fill out our Request Information form.