Beyond Columbus: Christopher Columbus and Italian American Identity
Why do so many Italian Americans continue to place such importance on the figure of Columbus and the celebration of his holiday? What does it mean to be Italian American in the twenty first century? Beyond Columbus, how do we identify with our Italian ethnic heritage and our unique contributions to American history?
Interviewees – Fred Gardaphe', Distinguished Professor of English and Italian American Studies at Queens College/CUNY; and John Viola, Former President and Chief Operating Officer of NIAF (National Italian American Foundation) and co-host of the Italian American Podcast.
Photo of John Viola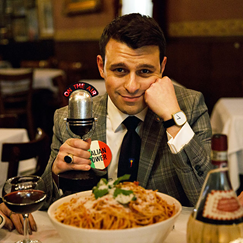 As the professional Italian American, John serves as co-vice president for New York City of the Italian Sons and Daughters of America (ISDA) and on the Boards of Directors of the National Italian American Sports Hall of Fame in Chicago, La Scuola d'Italia-Guglielmo Marconi in New York City, the Two Sicilies in America Foundation, and the American Initiative for Italian Culture (AIFIC) in Washington, DC. He was fundamental in the creation of Pope John Paul II Family Academy in Brooklyn, N.Y., serving as the Academy's General Director, and the Director of the Madonna della Neve Foundation for many years before joining NIAF. Committed to living his passion for our history, he is a Knight of Merit with Star of the Sacred Military Constantinian Order of Saint George, one of the oldest Orders of knighthood in the world, and serves as the United States Delegate for the Constantinian Order and the other Chivalric Orders of the Royal House of Borbone of the Two Sicilies. He is also a Knight of the Order of Merit of Savoy, the Order of Saints Maurice and Lazarus, and the Equestrian Order of the Holy Sepulchre…so, yeah, he spends an inordinate amount of time wearing capes at High Mass. He used to have a sword, too, but it got lost in transit on a flight home from Palermo. A native of Brooklyn, John traces his ancestry to the Vallo di Diano in the province of Salerno, Puglia, Basilicata, and his beloved Sicily.
Photo of Fred Gardaphe'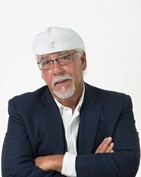 A leading expert in the field, Fred L. Gardaphé is Distinguished Professor of English and Italian American Studies. He directs the Italian American Studies Program at Queens College, City University of New York and also works at the John D. Calandra Italian American Institute. Previously he helped to create the Italian American Studies program at Stony Brook University which he directed from 1998-2008. Gardaphé is Associate Editor of Fra Noi, an Italian American monthly newspaper, editor of the Series in Italian American Studies at State University of New York Press, and co-founding-co-editor of Voices in Italian Americana, a literary journal and cultural review. He is past President of the American Italian Historical Association (1996-2000) now known as the Italian American Studies Association and served as Vice President of the Italian Cultural Center in Stone Park, IL from 1992-1998. He is also past President of MELUS: The Society for the Study of Multi-Ethnic Literature of the United States and the Working-Class Studies Association. His books include Italian Signs, American Streets; Dagoes Read: Tradition and the Italian/American Writer, Moustache Pete is Dead!: Italian/American Oral Tradition Preserved in Print, Leaving Little Italy: Essaying Italian American Studies, From Wiseguys to Wise Men: Masculinities and the Italian American Gangster, The Art of Reading Italian Americana, Bordighera Press, 2011 and Read 'em and Reap: Gambling on Italian American Literature (2017). He is the recipient of a 2011 Fulbright Senior Lectureship at the University of Salerno, Italy. Gardaphé is currently at work on a novel and a study of humor and irony in Italian American culture.