Christopher Columbus Today
Why has Columbus and the holiday named for him become a touchstone for controversy, especially here in Chicago? What does Columbus represent to different members of our community? How can we promote greater understanding and respect?
Interviewees – Sergio Giangrande, President of the JCCIA (Joint Civic Committee of Italian Americans), and Heather Miller, Executive Director of the American Indian Center of Chicago.
Photo of Sergio Giangrande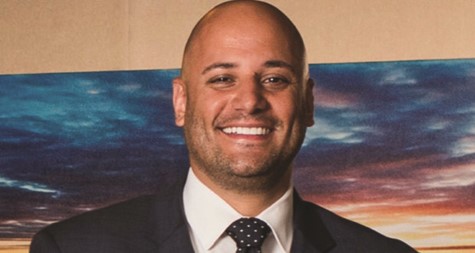 Fra Noi Magazine
Biography:
Sergio Giangrande, current President of the JCCIA (Joint Civic Committee of Italian Americans) and Chairman of the Chicago Columbus Day parade since 2017, was born in Chicago but moved with his parents to Italy when he was 3 months old. The family returned back to America when Sergio was 8, settling in Schiller Park. Armed with his parent's drive and integrity, Sergio graduated from high school and immediately entered the work force, taking a job as an arbitration clerk at the Mercantile Exchange while studying to become a mortgage adviser.
In 2001, he was hired by a mortgage company and began working toward being the residential mortgage adviser he is today. Now at Peoples Home Equity, a residential lending company with 60 locations across the country, he is a senior mortgage adviser handling loans ranging from hundreds of thousand to millions of dollars. Thanks to the work ethic he inherited from his parents, Sergio has emerged as one of PHE's top mortgage originators. His company has presented him with its President's Club Award, CHICAGO AGENT Magazine has named him to its "Who's Who" in 2017, CHICAGO magazine has named him a five-star mortgage professional for three years running and he is a five-star lender on Zillow.
Photo of Heather Miller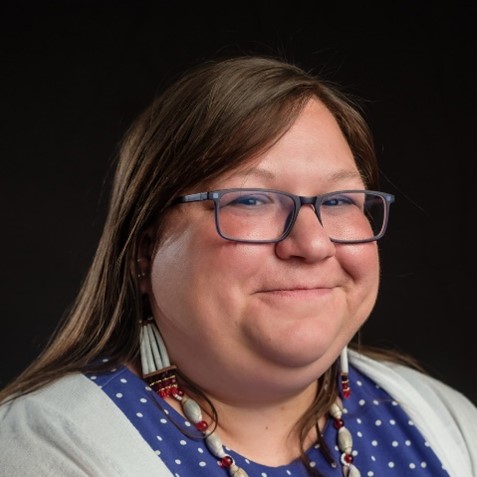 Biography:
Heather Miller is an enrolled member of the Wyandotte Nation from Oklahoma. Her passion for seeing Native American organizations succeed inspires her in her role as the current Executive Director of the American Indian Center in Chicago. She began her professional career working for Hopa Mountain in Montana where she helped Native Nonprofit organizations develop their capacity. She then worked in Seattle with Potlatch Fund, a Native American Foundation where she continued to provide capacity building trainings to Native organizations as well as teach nonNative Foundations how to work appropriately with Indian Country. She has worked to develop programs, lead organizations and direct grants of various sizes. Heather currently serves as a Board Member and Program Committee Chair for the Chicago Cultural Alliance. She holds a Bachelors of Philosophy from Miami University in Ohio and a Masters of Native American Studies from Montana State University. Heather is also a graduate of the Leadership, Apprentice, Economic and Development program through First Nations Development Fund and a graduate of the Cascade Executive Program through the University of Washington. She is also a 2019 Leaders for a New Chicago Awardee.