Megan Klein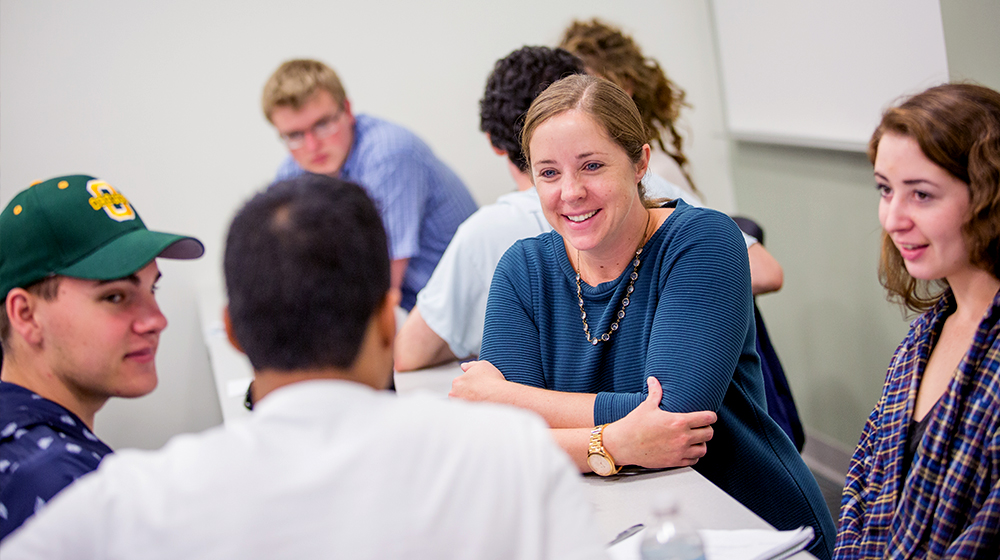 The Graduate School
Megan Klein
Mother. Teacher. PhD student. Megan Klein is all three—as well as a tireless advocate for social justice.
Klein, who is working on her doctorate in sociology, is studying how school closings—and the subsequent redistribution of students into new schools—shape residents' views on integration and diversity. Her work has been described as "pathbreaking" and "exceptionally rich," and it truly exemplifies the Jesuit ideal of seeking justice for all.
Here, she talks about her love of early morning study sessions, an inspiring service trip to Cuba, and why it's so important to strike a healthy work-life balance.
What's your favorite Loyola memory?
I'd have to say my statistics group. We worked so hard to be successful in the class, meeting at coffee shops at 5 a.m. during the week and on weekends to complete our assignments. I came away with a deep understanding of quantitative methods and a sense of accomplishment— but more importantly, with two of my dearest friends.
Talk a little about a professor or mentor who inspired you.
I feel fortunate to have had great relationships with many professors at Loyola who were generous and giving of their time and knowledge. My two advisors, professors Marilyn Krogh and Phil Nyden, have been instrumental in my success as a graduate student. They offer guidance and support, but they also understand and embrace my complicated situation as a parent of three, graduate student, and teacher.
Tell us about your volunteer work and/or involvement in student organizations and what it means to you.
One of the most memorable service experiences I've had while at Loyola was taking part in the University's Cuba program in 2012. We spent nine days in Santiago and Guantánamo teaching courses to Cubans who were starting nonprofit organizations. It was inspiring to spend time working with people so committed to creating opportunities for social justice.
Any advice you would give students about how to get the most out of their time at Loyola?
I think one of the most important things is to collaborate with colleagues: create study groups, reading groups, and participate in social activities. Graduate school is intense, and I have seen friends and colleagues burn out. Cultivating relationships with peers is essential to maintaining social-emotional health. Also, the University has so much to offer. If you can, take a class in another discipline and get to know people with different perspectives and experiences.
And finally, what do you hope to be doing 10 years from now?
Actually, I hope I am doing pretty much the same things as right now: working full time at Oakton Community College with wonderful people serving incredible students; being happily married and parenting my three fabulous children; and staying active in my community. The only thing I would add is a completed manuscript of the (non-academic) book I have been writing for a few years!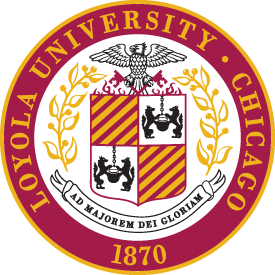 Presidential Inauguration
On Friday, November 4, 2016, Loyola University Chicago celebrated the inauguration of Jo Ann Rooney, JD, LLM, EdD, as the University's 24th president. The theme for Dr. Rooney's inauguration was "Building a More Just, Humane, and Sustainable World." Photo Gallery
The 2016-17 President's Medallion Recipients