Sarah Hale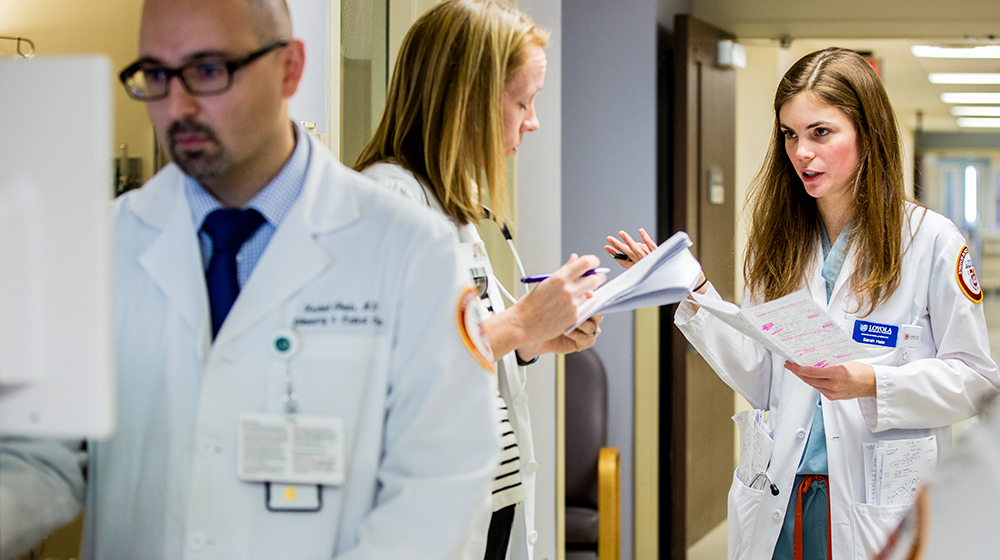 School of Medicine
Sarah Hale
Sarah Hale knows the importance of friendship in medical school.

That might be because she's so busy. Hale's a member of the Alpha Omega Alpha National Honor Medical Society, the Society of Women's Health, and the Pathology Honors Society, just to name a few. But she's also made time for a service immersion trip to a Bolivian clinic and to act as the co-coordinator for the Proviso United with Loyola Students for Educational Enrichment (PULSE) program.

Here, she talks about how she handles such a bustling workload—and how her classmates help make it all a little easier.
What's your favorite Loyola memory?
I have many fun memories with my class, but one of my favorites is the Lake Michigan boat trip during White Coat Ceremony weekend. It was a great way for the entire class to celebrate beginning medical school with friends and family, while enjoying Chicago's beautiful skyline. I love that Loyola organizes events so that we can form important friendships that make school much easier.
Talk a little about a professor or mentor who inspired you.
Dr. John Robinson has been an important mentor since my M1 year. He truly cares about students and shows it by taking time out of his busy schedule to go over questions or simply chat about career paths. His unique teaching style, which intersperses difficult topics with wit and entertainment, makes learning interesting and fun. Dr. Robinson has prepared me well to see patients, and I admire his lifelong commitment to student education and patient care.
Tell us about your volunteer work and/or involvement in student organizations and what it means to you.
Serving as co-coordinator of PULSE has meant a lot to me. PULSE is a mentor program for high school students from Proviso Math and Science Academy who are interested in pursuing medical careers but have limited exposure to the field. We hosted clinical workshops, teaching sessions, and group discussions about future goals. It was so rewarding to help young students get excited about medicine and start thinking about their careers.
Any advice you would give students about how to get the most out of their time at Loyola?
Be excited about learning, and if the workload seems overwhelming, do something to remind yourself why you went into medicine. Also, make time for the friends and family who keep you sane through this process. Some of my best friends are in my class, and I will definitely remember the times we spent enjoying the city much more than the times we spent in the library.
And finally, what do you hope to be doing 10 years from now?
I plan to pursue residency in internal medicine, and I am currently undecided if I will pursue a fellowship after that. I do know that I would like to work in an academic center, and I want to become involved in medical education. I have loved the opportunities I've had to teach younger students during medical school, and I want to continue teaching residents and medical students throughout my career.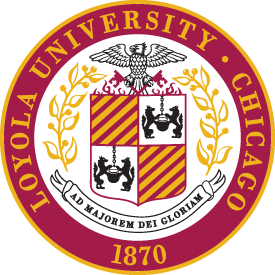 Presidential Inauguration
On Friday, November 4, 2016, Loyola University Chicago celebrated the inauguration of Jo Ann Rooney, JD, LLM, EdD, as the University's 24th president. The theme for Dr. Rooney's inauguration was "Building a More Just, Humane, and Sustainable World." Photo Gallery
The 2016-17 President's Medallion Recipients