archive
Samuel Attoh's legacy continues with new Diversity and Inclusion Award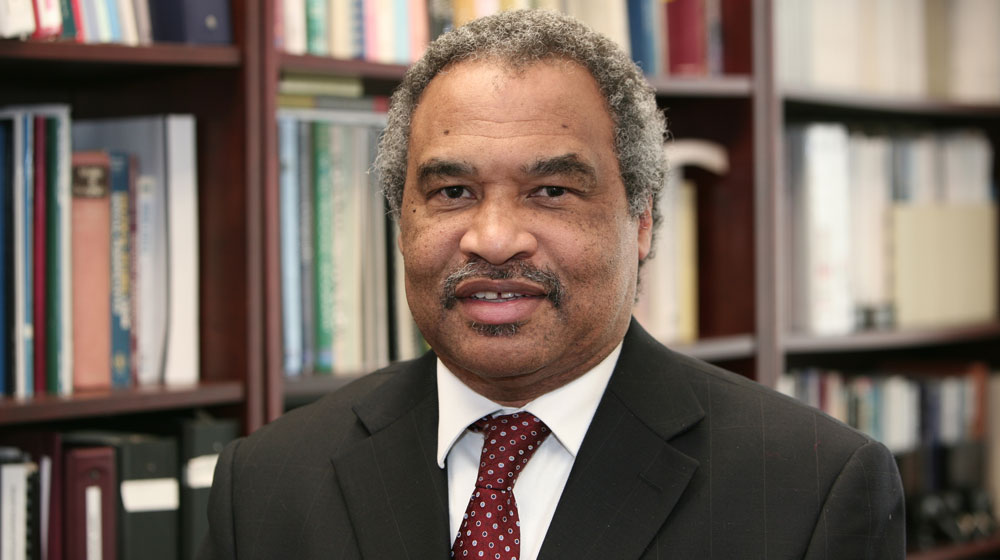 Samuel A. Attoh, Dean of the Graduate School for nearly a decade, left behind a legacy of inclusion and support for underrepresented students and faculty of Loyola University Chicago. In his honor, Loyola's Graduate School continues Attoh's vision of serving and encouraging the entire student population with the creation of the Samuel A. Attoh Diversity and Inclusion Award.
The individual winner of the Attoh Diversity and Inclusion Award is Cameron Williams. Williams is currently completing his 5th year in sociology's doctoral program and has preserved Attoh's mission through his research on the effects of public housing. Kelly Moore, PhD, the director of sociology's graduate program, said that Williams "engenders a sense of family from those with whom he serves both inside and outside of Loyola."
The Department of Psychology's Committee on Diversity Affairs (CODA) received the Attoh Award for a group. CODA's mission is to promote and celebrate diversity across disciplines and won the award for the group's dedication to fostering a community of support for students of diverse backgrounds. "I believe the group truly represents Samuel Attoh's inclusive spirit and passion for diversity," said CODA co-chair Robyn K. Mallett, PhD, associate professor of psychology.
The committee prides itself on being "a unique alliance between faculty and graduate students, as well as one of the most active organizations of this type at Loyola," according to their web page. Over the last five years, CODA has made numerous notable efforts to help the Loyola community including "diversity lunches," graduate student panels, and community events. CODA has been responsible for multiple film screenings, discussions about tolerance and inclusion, a book club, and professional development workshops--all of which focused on diversity. All of these programs supported the University's broader mission to serve others and to extend knowledge through social justice and learning. "CODA will continue to promote Dr. Attoh's larger goal of increasing the recruitment of underrepresented students and faculty, and supporting the interests of students from diverse backgrounds," said Perla B. Gámez, PhD, assistant professor of psychology.
To learn more about CODA's mission, please visit us
here
.
Teacher, mentor, researcher
By Tasha Neumeister
We all, at some point in our lives, have asked ourselves the soul-searching question: Who am I?
For associate professor of clinical psychology Noni Gaylord-Harden, PhD, answering that question is an integral part of her teaching and an ongoing process for her students. It involves recognizing that we all have multiple, diverse identities.
"We're talking about gender, class, and religion," Gaylord-Harden said. "We're talking about abilities. We're talking about sexual identity and intersectionality, which is 'How do all of these things play out in a person's life?' "
Gaylord-Harden teaches undergraduate and graduate psychology courses. In her human diversity graduate class, she uses self-reflection exercises in the beginning of the course to set the stage for more conversations on training, professional, and ethical issues. At the end of the course, she focuses on social justices issues. It's a purposeful teaching approach that lets students be themselves while also paving the way for self-discovery and social change.
"When you think about clinical psychology programs, you don't automatically think about social justice issues," said Gaylord-Harden, who has been teaching at Loyola for over a decade. "So we really make sure we take time to identify connections from students' own research ideas and clinical interests to social justice issues."
Senior Cathy Montgomery took Gaylord-Harden's abnormal psychology course and was clearly influenced by her time in class.
"She makes you feel comfortable and prepared in what you're doing," said Montgomery, who is getting a double major in sociology and psychology. "She doesn't make you feel like she's holding your hand, but you know she has your back."
For her emphasis on teaching and mentoring—as well as her commitment to social justice issues— Gaylord-Harden received the 2016 Ignatius Loyola Award for Excellence in Teaching at the Faculty Convocation on September 18.
Research on resilience
Montgomery is now a member of PACCT, Parents and Children Coping Together, a community-based research team—or lab as the group calls itself. Gaylord-Harden directs the group, which studies African-American children who are exposed to multiple stresses in their environment.
"She looks at her research, the effects of community-violence, in a broad sense," Montgomery said. "How can we help these communities? How can we figure out something that will make this program work better? How can we make improvements? She's always thinking about the next step."
Gaylord-Harden's research gives her an opportunity to work with many families through intervention; clinical work, on the other hand, limited her to helping one family at a time. Still, research is not something she planned to do. She earned a PhD in clinical psychology and was working with children in an impoverished community in Tennessee. The children there were going to inadequate schools and facing discrimination and violence.
"The research said they should all have negative life outcomes," Gaylord-Harden said. "That's when I began learning about resilience."
Using her doctoral work as a foundation, she now works with Chicago communities and schools where children are exposed to violence. She and the students she works with study children's "resilience" because it describes the strategies—such as coping and future orientation—that predict positive outcomes.
Gaylord-Harden became a postdoctoral clinical research associate through the Institute for Juvenile Research at the University of Illinois at Chicago and has been widely published in her field. But she especially enjoys working with her students.
"The beauty of psychology is that it draws people who want to help others," she said. Loyola magnifies that. "I knew coming in that I would have the opportunity to have class discussions on social justice issues. I think students are drawn to Loyola because of its commitment to social justice," she said.
Real-world experiences
Amanda Burnside was deliberate in choosing Loyola University Chicago for her doctoral studies in clinical psychology. One key factor in her decision: Working with Gaylord-Harden. Burnside appreciated Gaylord-Harden's research perspective on community violence exposure and her focus on prevention and positive outcomes.
"She takes abstract concepts and forces you to apply them in real-life applications, and she makes them relevant to the students," Burnside said. "She does a good job of engaging with the material, trying to connect it to real-world concepts because psychological theories can seem abstract."
Perhaps Gaylord-Harden's greatest enduring accomplishment at Loyola is her mentoring prowess, both knowingly and unknowingly.
James R. Larson Jr., PhD, professor and chair of the Department of Psychology, said Gaylord-Harden receives "near-uniform positive" comments from her students. But he notes that her teaching goes far beyond the classroom.
"It's a delight to read the comments that students write about her as a teacher. She consistently receives excellent courses evaluation ratings," Larson said. "She is clearly very successful at engaging students in the classroom, but she is also a strong mentor to students outside of the classroom."
To Gaylord-Harden, mentoring—just like teaching—brings great fulfillment. But the student-teacher connection goes both ways. Similar to her teaching style, there are no airs, no superiority. It's about learning and collaboration.
"My hope is to provide students with mentoring experiences that will inspire them to engage with communities not as an 'expert' but as 'collaborator,' and not seeking to 'help,' but seeking to 'empower,' " she said.
Icing on the cake
Burnside said Gaylord-Harden is a wonderful mentor—and also a model of work-life balance.
"She does a really good job of showing that you can be in academia, be a professor, teach, and be supportive of those people in your life," said Burnside, who is in her third year in the program and is also a member of the PACCT lab. "The way she distributes her time is really admirable."
She said Gaylord-Harden also inspires students to celebrate milestones. When someone in the research team walks in graduation, submits a thesis proposal, or defends a dissertation, Burnside says Gaylord-Harden brings in a cake. It's this simple, yet meaningful recognition and value that Burnside finds encouraging.
Encouragement is Gaylord-Harden's pathway to social justice. As a teacher, advisor, and mentor she is driven by the following Ignatian philosophy: Prepare students to lead a life that promotes the betterment of society for all.
That couldn't be a more befitting mantra for someone who embodies the Ignatius Loyola Award for Excellence in Teaching.
---
Note: Parts of this story appeared in an issue of Loyola magazine.
Psychology professors receive funding to study STEM learning in museums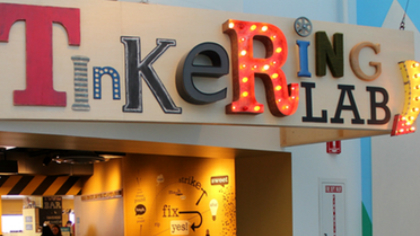 Two Loyola professors recently received funding for a study that could uncover new ways to engage children in science and math fields.
The National Science Foundation awarded $739,522 to Dr. Catherine Haden and Dr. Perla Gamez, professors in the Department of Psychology, to support their research project, "Advancing Early STEM Learning Opportunities through Tinkering and Reflection." The project is a collaborative work between Haden and Gamez, as well as Professor David Uttal at Northwestern University and Tsivia Cohen from the Chicago Children's Museum.
According to Haden, the research seeks to develop practices to advance informal STEM learning in museum environments. Specifically, Haden and Gamez are working to see how "tinkering" with real tools, materials, and small machines can help young children understand scientific processes.
To answer this question, Haden and Gamez are working with 350 children, ages 6-8, and their families who visit Chicago Children's Museum. In the study, parents and children work together to complete tinkering activities. One way they hope to increase STEM conversations is by inviting parents to play the role of "video journalist" and document the tinkering process while asking questions about the child's decisions and actions.
According to Gamez, these interactions can be an important way for parents to help children remember and reflect on what they've learned. Haden stressed the importance of parents in the tinkering process.
"Many tinkering activities may be too open-ended for young children, but parents can help structure these interactions and enhancing STEM learning opportunities," she said.
Haden, Gamez, and others involved in the project hope to find approaches that can ultimately encourage children to pursue further STEM education and career options.
"Nationally, there are just not enough people interested in STEM careers to meet the current demands," Haden said. "But one way to solve the STEM education problem can be by fostering children's early interest."
This research project is a part of the Children's Memory and Learning Lab. Learn more about the research team here.
Professor's work helps children, their families live with spina bifida
"We tell the children we're studying that this is their chance to have their voices heard," Professor Grayson Holmbeck says. (Photo: Natalie Battaglia.)
By Drew Sottardi
Psychology Professor Grayson Holmbeck has been studying children with spina bifida for more than 20 years. His research has been published in numerous academic journals and has helped shape the way mental health professionals care for these children and their families.
But Holmbeck also has a far less scientific message that he likes to get out about children with spina bifida.
"They like to laugh and play like other kids," he said. "At the same time, they're dealing with some very serious health issues."
Spina bifida is a congenital birth defect in which the vertebrae don't form properly around a baby's spinal cord. It can cause various neurological and physical disabilities, and its effects can range from mild to severe. Some children with spina bifida have limited verbal skills and mobility, and they require significant amounts of care. Others, meanwhile, go on to graduate from college, establish professional careers, and lead typical lives.
It's this broad spectrum of outcomes that intrigues Holmbeck and his research team.
"You have two children with the exact same medical condition. One of them thrives, and the other one has more challenges," said Holmbeck, who has been at Loyola since 1988. "So we're trying to answer the question: Why do we see different outcomes for these children?"
Giving them a voice
As a pediatric psychologist, Holmbeck studies children with chronic conditions to track their development and to understand how they think—but also to understand how they are feeling. Some adolescents with spina bifida are lonely and depressed, Holmbeck said, and they sometimes have suicidal thoughts. And taking care of a child with spina bifida can be challenging for family members as well.
That's where Holmbeck comes in.
By studying these children and their families, he can gather information to help them get the support services they need and to help others living with spina bifida do the same.
"We tell the children we're studying that this is their chance to have their voices heard," he said. "What they share with us has a direct impact on the lives of others."
Holmbeck started his first study of children with spina bifida in 1993, and it's still going strong today. It initially involved lengthy home visits and detailed interviews every two years with the children and their families. Once the children turn 18, however, they are sent a questionnaire every other year to fill out on their own.
"My first research participants were 8 years old when we started," he said. "Today they're almost 30 years old, which is amazing when you think about it."
Building social skills
From that first study, Holmbeck found that children with spina bifida often have difficulty making new friends. That led to his second study, which started in 2006 and focuses primarily on peer relationships.
"For many of these kids, it can be extremely difficult to develop friendships," he said. "A lot of them walk with crutches or use a wheelchair, and there's a stigma involved with that, especially around other adolescents."
How does Holmbeck and his team approach this challenge?
"We try to help parents get their children out with other kids as much as possible at a young age so their children can develop social skills," he said. "It's kind of a vicious cycle. If they don't develop social skills, then when they enter a peer group, they are more likely to get rejected. In turn, if they are not in a peer group, they don't have as many opportunities to develop their social skills—and the cycle continues."
A few years ago, Holmbeck began a third research project focused on spina bifida. This one takes place at Camp Independence, a summer getaway in northern Illinois specially designed to help people with spina bifida develop their social skills and become more self-sufficient.
So far, the results from the camp have been promising.
After attending a weeklong session, the campers said they improved on their self-care and social goals, which Holmbeck and his team hope will lead to increased independence down the road.
"We want to keep these children and young adults from becoming marginalized," Holmbeck said, "and we believe there's a lot of hope for them to eventually go on to college and get jobs if they become more independent."
Making a real difference
When he's not conducting his spina bifida research, Holmbeck is busy teaching courses at Loyola. His classes this year include statistics and research methods.
And if that weren't enough, Holmbeck also mentors graduate students as the director of Loyola's PhD program in clinical psychology and serves as editor of the Journal of Pediatric Psychology. This year, he received the University's Hayes Award for Advising and Mentoring for his efforts.
"I love working with graduate students," Holmbeck said. "It's so fun watching them develop and seeing them publish their own work. I absolutely love it."
Over the years, Holmbeck has received more than $3 million from various agencies and organizations to conduct his spina bifida research. Although the money is certainly helpful—"It allows me to hire research assistants, which is very important," Holmbeck said—it's not the driving force behind his work.
"We knew very little about these children when I started my research 20 years ago, and I feel like we now understand them a lot better," Holmbeck said. "Their mental health concerns are now on everybody's radar, and that's a huge improvement over where we were.
"We've learned a lot about what their problems and issues are, what we can do to help them, and more importantly, what they're capable of."
---
Think Critically
Guided by a commitment to discovering, communicating and applying knowledge for the benefit of humanity, the Department of Psychology is dedicated to the pursuit of excellence in psychological research, teaching, and service to students, the university and wider communities.
Professors receive grant to combat youth exposure to violence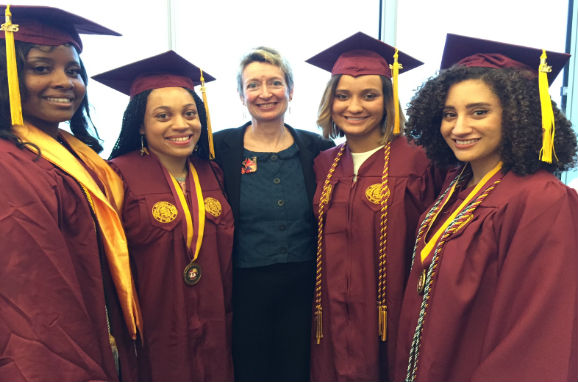 The Office of Juvenile Justice and Delinquency Prevention recently awarded Psychology Professor Maryse Richards and her research team a million dollar grant to fund a study that could change the lives of Chicago area youth.
Along with the School of Social Work Professor Katherine Tyson-McCrea and the Empowering Counseling Program staff, Dr. Richards and researchers in the Risk and Resilience Lab have begun a four year project aiming to help very high-risk, impoverished youth limit, and cope with, their exposure to community violence.
"We've found that kids report it as a huge stressor in their lives," Dr. Richards said.
According to Dr. Richards, this exposure and stress can lead to problem behaviors, gang involvement, and a diminished quality of life, and it disproportionately affects African-American and Latino youth.
Dr. Richards is currently collaborating with Ceasefire, a Chicago based violence prevention program, and several other community organizations to test a cross-age peer mentoring program in Englewood, one of the city's most violent neighborhoods. The program pairs high school students with younger kids who are at risk.
The goal is to train the youth to become mentors of younger children and teenagers within their community. The high school students chosen for the program receive extensive training and are paired with elementary and middle-school youth who share common interests.
"Mentoring is a particularly powerful tool," Dr. Richards said. "It has a whole slew of positive outcomes."
However, many programs use adult mentors, which has its setbacks.
"The problem with adults who are outside of the community is that they don't connect to their mentees on a cultural level, and they often can't fully commit to the program due to other responsibilities," Dr. Richards said.
Dr. Richards said the students who have participated so far have shown a strong desire to make a difference. As quoted from Allison Shimer's Provost Fellowship project:
"I don't want them to feel like I'm someone else who comes into their life and disappears," a male mentor said. "I want to be there for them to know that they can pick up a phone and call me and I'd come and meet them somewhere and talk to them about any situation."
Working with undergraduate and graduate students, Dr. Tyson-McCrea and Dr. Richards will track the changes these youth experience in their academic performance, vocational and career aspirations, and social lives over time. Dr. Richards said they hope the program will help these kids cope with stress and empower one another.
Some of the high school students involved with the program feel they've benefited as much from the program as their mentees did.
"By helping others, you help yourself," one female mentor said. "Even though they're smaller than me and younger than me, I feel that I can learn something from them just as well as they can learn something from me."
The program will eventually expand to three other neighborhoods: Bronzeville, North Lawndale, and South Lawndale. Learn more about the Risk and Resilience Lab here.
This grant is supported by Grant 2014-JU-FX-0003 awarded by the Office of Juvenile Justice and Delinquency Prevention, Office of Justice Programs, US Department of Justice. The opinions, findings, and conclusions or recommendations expressed in this publication/program/exhibition are those of the author(s) and do not necessarily reflect those of the Department of Justice.
Loyola psychology expert to present new book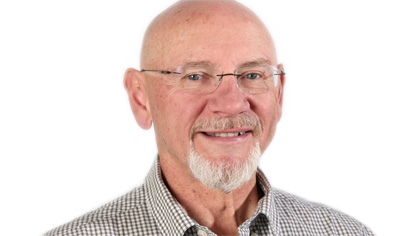 Loyola University Chicago's James Garbarino, PhD, will give two lectures inspired by his latest book, Listening to Killers: Lessons Learned from My 20 Years As a Psychological Expert Witness in Murder Cases, which was released this month. The book details Garbarino's accounts tracing killers' actions to their childhoods and provides insight into ways society can break the cycle of violence across the country. A book signing will follow the presentation.
The events are free and open to the public.
Garbarino is a professor and the Maude C. Clarke Chair in Humanistic Psychology at Loyola. Previously, he was the founding director of the University's Center for the Human Rights of Children. He is also a leading developmental psychology expert frequently tapped by national media outlets to discuss the psychology of children and families.
Garbarino's research focuses on issues in the social ecology of child and adolescent development. He has worked with killers across the US and has worked on UNICEF missions to assess the impact of war on children. His interests include a wide range of violence-related issues, including war, child maltreatment, childhood aggression, and juvenile delinquency.
The first lecture will take place Wednesday, March 25 at 4 p.m. in room 1103 of Corboy Law Center at the Water Tower campus. The second will take place Thursday, March 26 from 4–6 p.m. in Room 417 of Cuneo Hall at the Lakeshore campus. Please RSVP to chrch@luc.edu for this event.
Psychology professor and students research bilingual education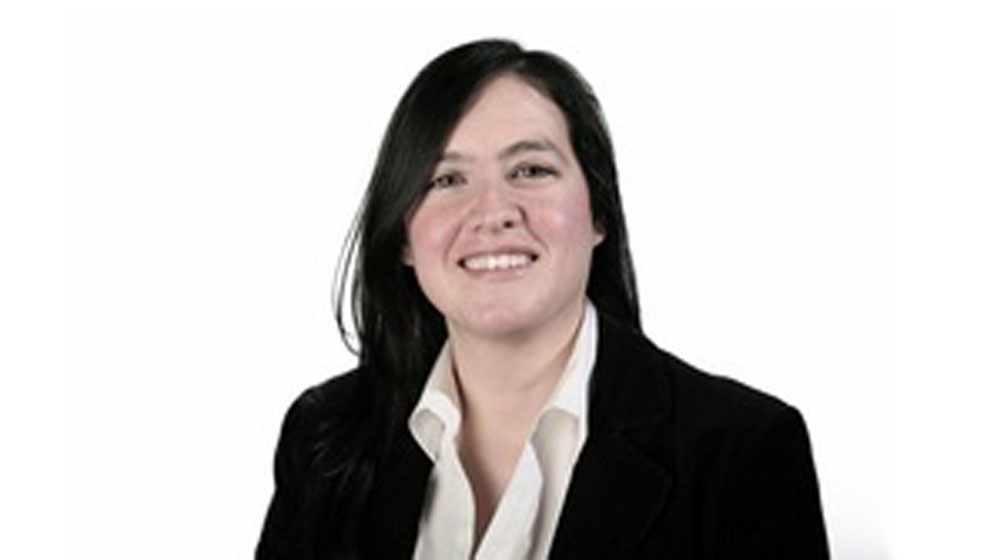 Perla Gamez and her students could be shaping the future of bilingual education. The assistant psychology professor and several graduate and undergraduate students are working on research that seeks to improve the way classroom instruction is approached for English language learners.
In fact, Dr. Gamez was recently awarded the prestigious NAEd/Spencer postdoctoral fellowship from the National Academy of Education Sciences. The fellowship is awarded each year to less than 30 applicants from across the world, and is intended to support early career scholars studying education.
The fellowship will also allow Gamez to spend the next year working full time on her research. She and her students are currently studying transitional bilingual education programs for elementary students who are minority language learners—which according to Gamez, are traditionally Spanish speaking students learning English.
Specifically, they're looking at how the quality of language spoken in the classroom and at home affects children and their language development. Gamez wants to determine whether hearing high quality words and phrases in both their native tongue and English improves a child's ability to learn English.
"When you think about language learners, you tend to want to simplify the input," Gamez said. "We've found that giving high quality talk is better."
Included in Gamez's research team are three graduate students and five undergraduate psychology students, many of whom are volunteers interested in the subject. The team spends hours listening to and transcribing data from classroom experiments. According to Gamez, it can take over 12 hours to transcribe 20 minutes of audio.
But Gamez helps out her team just as much as they help her; she holds lab meetings every two weeks to help her students applying to graduate schools and looking to enter academia. Being involved with the research project also gives her students important experience.
Research from the ground up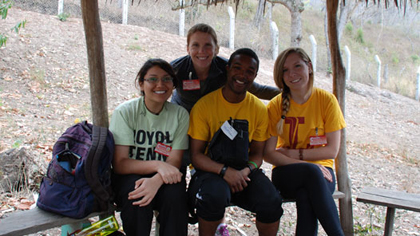 It was the culmination of a year of work when seniors Natalia Hajnas, Jacob Marshall, Elizabeth Esparza, and associate professor of clinical psychology Amy Bohnert, PhD, went to Honduras in March of this year. They had spent the year coming up with a research proposal to examine depression, anxiety, chronic pain, and spirituality among rural Hondurans and forging connections that would help get them into Honduras.
"Virtually nothing is known about these issues including by those who are providing medical care for these patients," says Bohnert.
Hajnas and Marshall have worked in Bohnert's lab since their freshman year. The idea for the project was Hajnas's. She had been on several Global Medical Brigades trips in the past (two in Panama and one in Honduras) and was looking for a way to do more for the people the organization serves.
"The one thing that stood out to me was pain and why people experience it," Hajnas says. "It's not always physical. What if physical pain was exacerbated by mental illness or stress?" Marshall had also gone on a Global Brigades trip, and, like Hajnas, he believes that health should be looked at from a physical and a mental angle.
Getting the project off the ground was daunting.
"I did not know what to expect," Hajnas says. "At first it seemed too big to handle—my idea for what I wanted to do. I didn't know how I'd be able to." Hajnas had never conducted research in another country before. "It was a slow start," she says.
The Loyolans met with Global Medical Brigades's co-founder and CPO, Dr. Shital Vora, who was excited about their interest in mental health. They then worked closely with Global Medical Brigades personnel in Honduras to prepare and coordinate data collection efforts. The project also received a research support grant from Loyola's Office of Research Services. Under the supervision of a fourth-year clinical psychology graduate student, Amanda Ward, and Bohnert, the undergraduates created a survey to address their questions using recently developed NIH-sponsored instruments.
In March, Bohnert, Esparza, Hajnas, and Marshall went to the rural mountainous region of El Canton. They surveyed 131 adults, ages 18-90, who were seeking medical services provided by Global Medical Brigades. The interviewers asked about pain and its relationship to mental health, as well as about spirituality and religiosity. They asked about symptoms of anxiety and depression, daily work load, stresses related to parenting, and social support.
Marshall says the experience was a new and valuable one. "In the past I've worked off previously collected data; this was the first time I collected my own," he says. "This was a top-to-bottom research project, and I'm grateful to have been involved from the beginning."
Preliminary findings suggest that those who reported higher levels of social isolation had more symptoms of depression and anxiety, and that those reporting higher social satisfaction had fewer symptoms. The survey found no direct relationship between spirituality and depressive symptoms, but it did indicate that spirituality may serve to buffer the relationship between various stressors and anxiety and depressive symptoms.
Bohnert plans to present these findings at a conference and publish several papers with these students. "I have never been more proud to be a member of Loyola's faculty than I was watching these students," Bohnert says. "It was inspiring to be able to see this project that they were so invested in for years come to fruition."
Story courtesy of Loyola magazine (Spring 2013).
Dr. Morrison wins Sujack Award for Teaching Excellence, Dr. Silton named Master Teacher
Congratulations to Dr. Bob Morrison, winner of the Edwin T. and Vivijeanne F. Sujack Award for Teaching Excellence, and to Dr. Becky Silton, finalist for the Sujack Award, who has been named a Master Teacher in the College of Arts and Sciences.
The Edwin T. and Vivijeanne F. Sujack Awards for Teaching Excellence were established in 1994 in order to take special notice each year of two outstanding teachers in the College of Arts and Sciences. These awards recognize superb teaching of undergraduate students.
Dr. Morrison joins six previous winners of the Sujack Award from the Department of Psychology.
Dr. Ottati awarded grant to study intellectual humility
Dr. Victor Ottati has been awarded a $234,740 grant from the Fuller Theological Seminary, in concert with the John Templeton Foundation, to study the malleability of intellectual humility.
The title of the grant is "Malleability of Intellectual Humility: The Flexible Merit Standard Model." The proposal emphasizes that intellectual humility is a malleable psychological orientation that systematically varies across situations. This is because open-mindedness is perceived to be merited or appropriate in some circumstances (e.g., when politicians compromise to negotiate a fair tax bill), whereas dogmatism is perceived to be merited in other circumstances (e.g., when a woman demands equal pay for equal work).
On this basis, it is proposed that a variety of factors produce situational variation in intellectual dogmatism, intellectual open-mindedness, and intellectual humility. For example, it is proposed that historical reminders of virtuous dogmatism (e.g., Rosa Parks refuses to move to the back of the bus) or virtuous open-mindedness (e.g., two countries compromise to achieve a peace agreement) activate a dogmatic or open-minded psychological orientation in the mind of the individual, which in turn, is applied when the individual considers contemporary social issues or problems (e.g., crime, violence).