archive
Samuel Attoh's legacy continues with new Diversity and Inclusion Award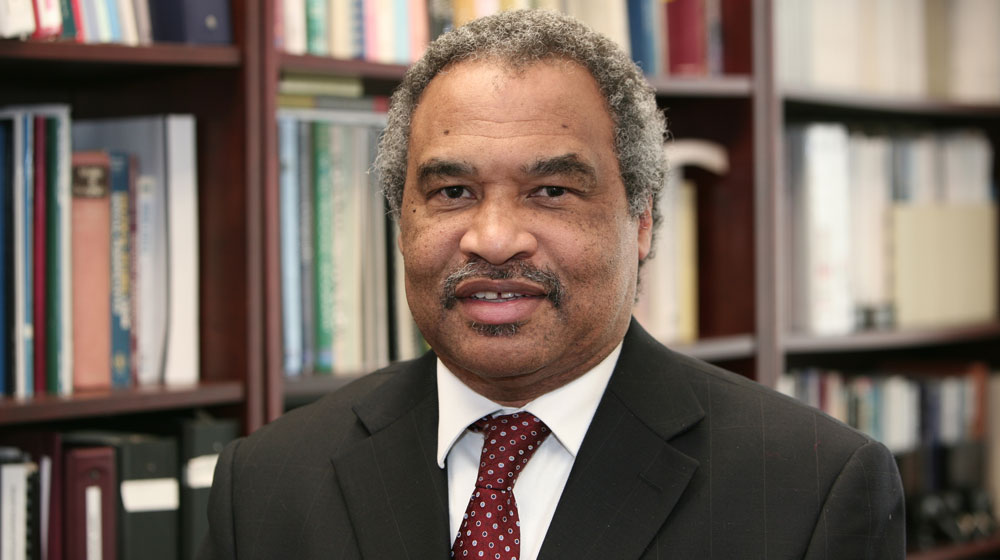 Samuel A. Attoh, Dean of the Graduate School for nearly a decade, left behind a legacy of inclusion and support for underrepresented students and faculty of Loyola University Chicago. In his honor, Loyola's Graduate School continues Attoh's vision of serving and encouraging the entire student population with the creation of the Samuel A. Attoh Diversity and Inclusion Award.
The individual winner of the Attoh Diversity and Inclusion Award is Cameron Williams. Williams is currently completing his 5th year in sociology's doctoral program and has preserved Attoh's mission through his research on the effects of public housing. Kelly Moore, PhD, the director of sociology's graduate program, said that Williams "engenders a sense of family from those with whom he serves both inside and outside of Loyola."
The Department of Psychology's Committee on Diversity Affairs (CODA) received the Attoh Award for a group. CODA's mission is to promote and celebrate diversity across disciplines and won the award for the group's dedication to fostering a community of support for students of diverse backgrounds. "I believe the group truly represents Samuel Attoh's inclusive spirit and passion for diversity," said CODA co-chair Robyn K. Mallett, PhD, associate professor of psychology.
The committee prides itself on being "a unique alliance between faculty and graduate students, as well as one of the most active organizations of this type at Loyola," according to their web page. Over the last five years, CODA has made numerous notable efforts to help the Loyola community including "diversity lunches," graduate student panels, and community events. CODA has been responsible for multiple film screenings, discussions about tolerance and inclusion, a book club, and professional development workshops--all of which focused on diversity. All of these programs supported the University's broader mission to serve others and to extend knowledge through social justice and learning. "CODA will continue to promote Dr. Attoh's larger goal of increasing the recruitment of underrepresented students and faculty, and supporting the interests of students from diverse backgrounds," said Perla B. Gámez, PhD, assistant professor of psychology.
To learn more about CODA's mission, please visit us
here
.