archive
Online Bilingual MSW Offers Flexibility to Passionate Students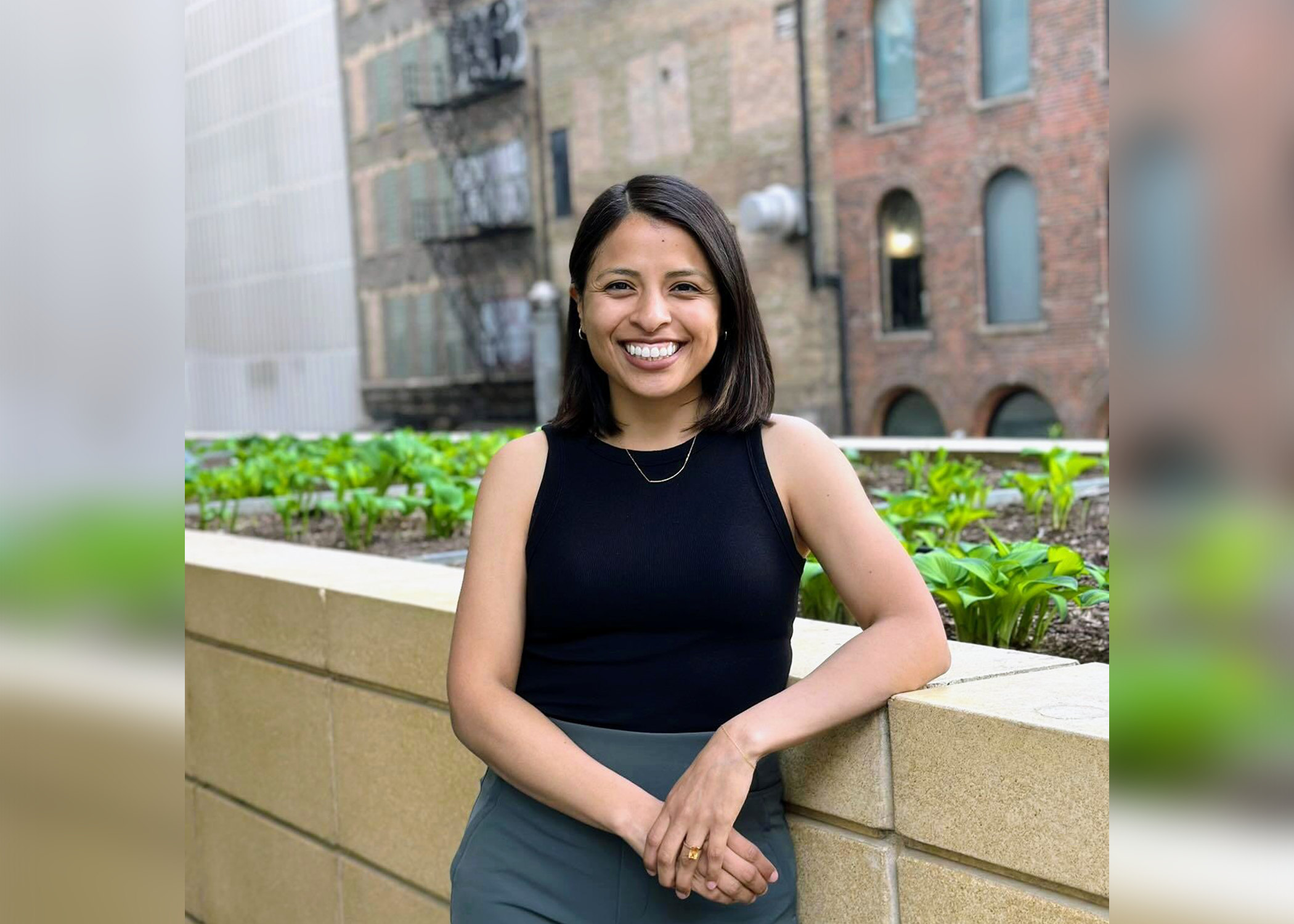 When Jelanny Ramirez Pavón first discovered Loyola's Online Bilingual Master of Social Work program, she was immediately intrigued. Ramirez Pavón already had nearly 11 years' worth of relevant experience working in recovery support, domestic violence advocacy, and victim services, and was acutely aware of the significant, unmet demand for bilingual social workers. As a native Spanish speaker, she had often been called upon to provide critical support in situations where bilingual resources were scarce. "I was doing a bit of everything because I'm bilingual, but was overworked and not really appreciated for the value I was bringing in," she said, "that led me to explore what other options were out there."
Finding the Program
The prospect of a program that would allow Ramirez Pavón to build upon her experiences and passion working with Spanish-speaking communities was undoubtedly appealing. But as a new mom and a first-generation college student, she was initially wary of returning to the classroom. "Being first generation made undergrad difficult in the sense that I didn't really have the financial or social support to be successful upfront," said Ramirez Pavón, who graduated from Marquette University in 2012 with a bachelor's degree in Social Welfare and Justice.
That all changed after an introductory zoom meeting with Loyola's Online Bilingual MSW program director, Dr. Francisco Lozornio. "We had so many things in common. We're both Hispanic and both bilingual, and the conversation was so easygoing," said Ramirez Pavón. "I remember him telling me that he believed that I was capable of being successful in the program, it was really just a matter of having the right support." Ultimately, Ramirez Pavón left their conversation feeling excited and inspired, and soon after made the decision to enroll in Fall 2022.
Flexible Learning
Ramirez Pavón would quickly learn that the support and encouragement she received in that initial meeting was anything but unique. From offering extra guidance in learning to navigate Loyola's online learning tools to accommodating unexpected changes in childcare arrangements that impacted class participation, Ramirez Pavón has been grateful for all the ways her professors have gone above and beyond to set her and her classmates up for success. "The program gives you all the resources you need to be successful, and the professors are there to support you," she said. "You just need to have that initiative to really take it all on and be proactive."
The flexibility offered by the program's online format has proved to be a major asset as well. "I live in Milwaukee, so taking the train once a week to Chicago would be expensive and time consuming," said Ramirez Pavón. "I'm already really busy with being a mom, being a wife, being a student, and going to work. So, it's been a huge plus for me." Ramirez Pavón's professors have also been intentional in creating a sense of virtual community for students to connect and build relationships with one another online. "Our cohort is a big extended family. Everyone is very supportive, very understanding, and very welcoming," she said.
Using Her Experience
Although Ramirez Pavón entered the program with over a decade's worth of relevant professional experience, her coursework has deeply enriched her understanding of her past work. "The beautiful thing about this program is that we all have some type of past experience in social work," she said. "Once a theory or a word is defined, I can often think back to an example of a relevant experience that I had five years ago working with a client. It's pretty amazing."
Ultimately, Ramirez Pavón has felt inspired and empowered by her first year in the program and remains as passionate as ever about her professional and academic goals. "I didn't think that someone with my background or someone that looked like me could become a therapist" said Ramirez Pavón. "Seeing professors who are bilingual and Hispanic, it gives me so much excitement and hope knowing that if they did it, I can do it too."