home_news
Adri wins 3-minute thesis!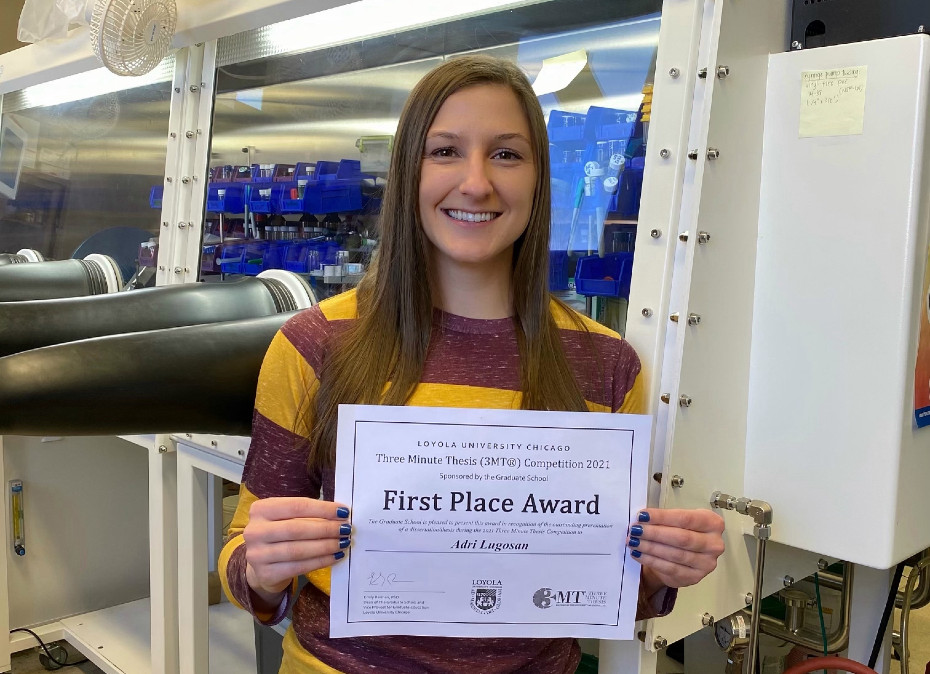 Adri Lugosan, a 5th year Ph.D. candidate from Dr. Wei-Tsung Lee's lab, recently placed 1st in Loyola's 2021 3 Minute Thesis (3MT) competition. The 3MT competition is a way for graduate students to showcase exceptional presentation, research, and communication skills by presenting their research to a non-specialist audience in under three minutes.
Adri's winning presentation titled "Iron Complexes for Dinitrogen Activation: Inspired by Nature, Synthesized by Us" focused on how synthetic inorganic chemists can draw inspiration from natural systems to develop efficient molecular catalysts. She will go on to compete in the regional 3 Minute Thesis competition at the Midwestern Association of Graduate School in March. Congratulations, Adri!