archive
Celebrate the spooky season with Scary Stories, Near & Far!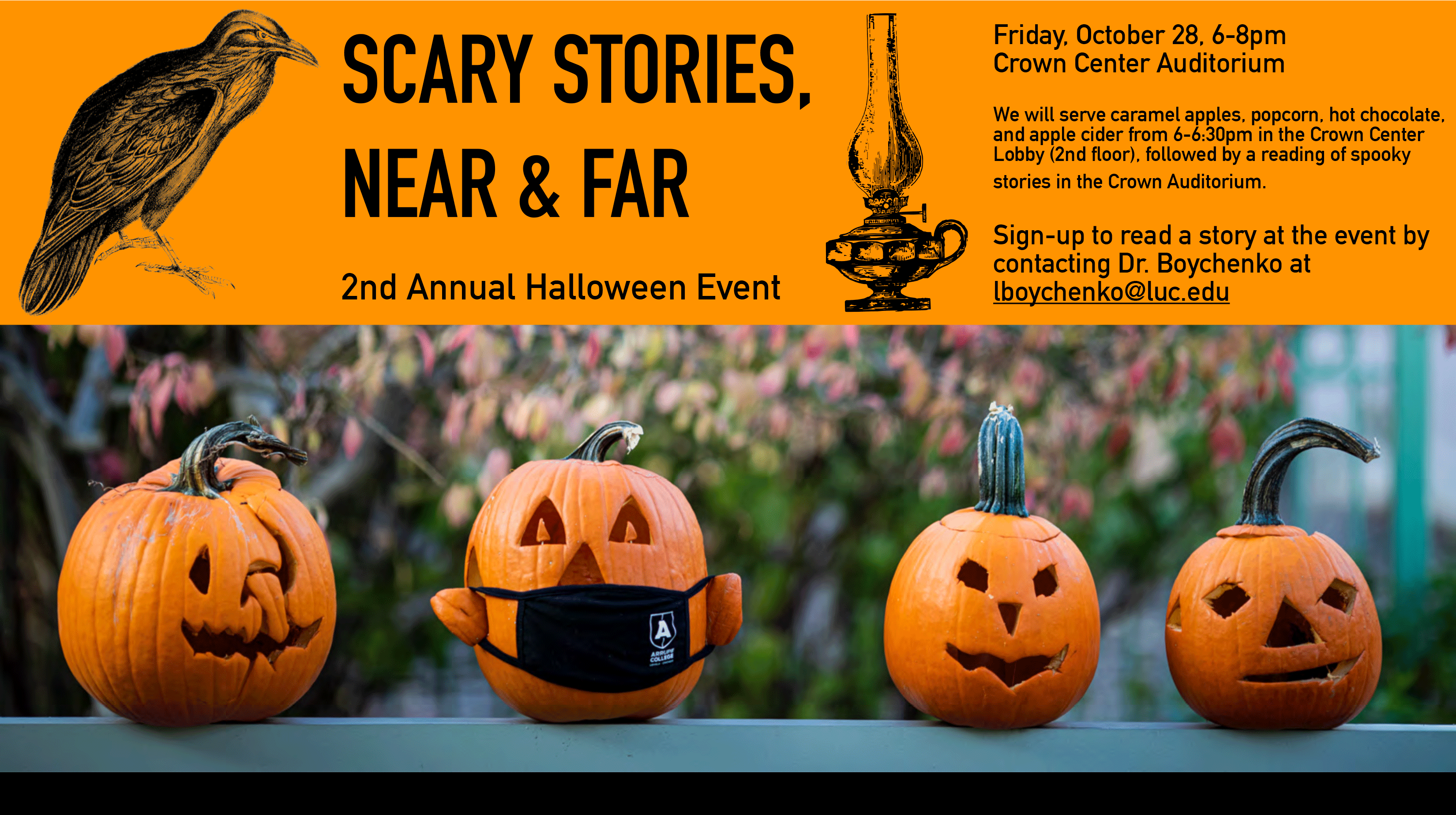 Friday, October 28, 6-8pm
Crown Center Auditorium
We will serve caramel apples, popcorn, hot chocolate, and apple cider from 6-6:30pm in the Crown Center Lobby (2nd floor), followed by a reading of spooky stories in the Crown Auditorium.
Sign up to read a story at the event by contacting Dr. Boychenko at lboychenko@luc.edu.
Sponsored by Classical Studies, English, MLL, and the Honors Program