Mission & Vision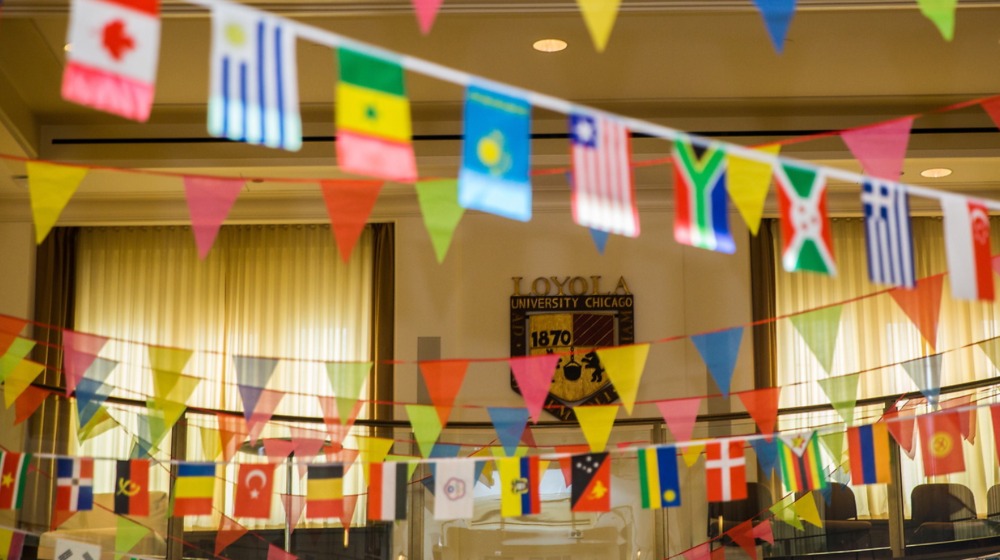 Mission
We firmly believe that part of Loyola's promise to prepare people to lead extraordinary lives requires us to truly be a home for all cultures and people. We embrace all races, sexes, gender identities, gender expressions, religions, ethnic backgrounds, socio-economic classes, sexual orientations, abilities, and residency statuses. We foster the success and community building of historically underrepresented student populations through mentorship, multicultural education, academic support, and celebration of our unique shared experiences.
Vision
‌The Center for Diversity and Inclusion strives to be the preeminent Ignatian model of social justice education and multicultural student success. Through facilitating intentional reflection of the intersections of identities and critical social analysis of systems of privilege and oppression, CDI seeks to enhance the experience of all members of the Loyola community by cultivating culturally competent agents of social change.
Learning Outcomes
‌The Center for Diversity and Inclusion's co-curricular programs and initiatives intend to compliment the academic rigor provided by Loyola University Chicago. Students engaged in CDI programs and initiatives will develop a skill-set aimed at fostering social justice awareness, cultural competency, and ally development.
The following are learning outcomes CDI programs and initiatives intend to emphasize:
Students will learn about perspective(s) different from one's own as it relates to privilege and oppression

Students articulate how privileged and oppressed social identities intersect to influence an individual's experiences

Students will identify one or more strategies to intervene and disrupt systems of oppression on an individual or systemic level

Students will differentiate between a deficit-oriented and a strengths-based approach to empower students
Core Practices
CDI's work is guided by the following core practices:
Innovation—CDI strives to achieve its goals through creative and collaborative initiatives enabling for the continuous development of its programs, service and outreach.
Education—CDI promotes multicultural learning, cultural competency and coalition building through educational opportunities that focus on diversity as a core value and fostering and sustaining a supportive campus environment.
Advising—CDI is available as a resource for individuals in their personal development and success, for organizations and departments in their quest to fulfill a vision and for academic units in their desire to integrate diversity into the curriculum.
Celebration—CDI celebrates the rich diversity and contributions of our student body and the history and heritage of our predecessors.
Advocacy—CDI advocates for students in order to maintain equal access to the services that the University has to offer for everyone and fair treatment of every individual by each individual.
Outreach—CDI provides outreach to students, faculty and staff that traditionally are underrepresented in higher education in order to ensure each individual's academic, professional, and personal success.