Miriam A. Pierce
School of Communication
Miriam A. Pierce
Miriam Pierce has one clear goal for her future: to create a better world for children.
Pierce's passion for helping through both advocacy and direct service can be seen in the many activities she's involved in as a Loyola student. She's been a GlobeMed member, brought food to a family in need through Exodus World Service, and worked with children at a homeless shelter for survivors of domestic violence at Chicago HOPES for Kids. For over a year, Pierce has also tutored and mentored underserved Chicago high school students as an academic coach at Target New Transitions.
Pierce has also been inspired by her Jesuit education. A first-year theology course helped her better understand the concept of seeing God in all things, and has inspired her to try to see the potential for good in all people and places.
As a communication major, she now hopes to use her education to dedicate her life to fighting against the school-to-prison pipeline through advocacy work and restorative justice practice.
"I have been blessed with opportunities to work with students who have challenged me, inspired me, and altogether transformed me. While I was awakened to the gravity of injustices in the education system, I was also humbled by the dozens of kindergarteners I worked with who taught me more about hope, perseverance, vulnerability, and joy than I could have ever hoped to learn on my own."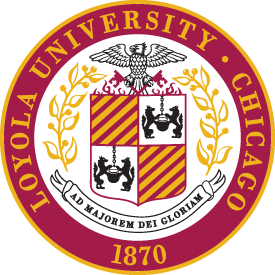 President's Ball
On Friday, November 3, Loyola University Chicago celebrated the accomplishments of the 2017 President's Medallion recipients. See photos from the annual ceremony and semi-formal event at Regents Hall and the Navy Pier Grand Ballroom. Photo Gallery
The 2017-18 President's Medallion Recipients