Scott Leon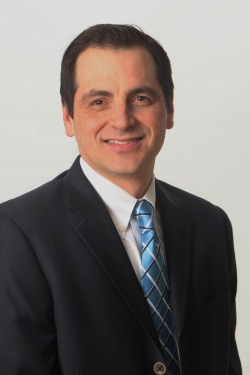 Title:
Associate Professor
Office:
203 Coffey Hall
Phone:
773.508.8684
E-mail: sleon@luc.edu
Background Information
Ph.D., Clinical Psychology, Northwestern University, 2002
B.A., University of California, San Diego, 1995
Research Interests
The primary aim of my research is to evaluate programs and policies designed to promote positive outcomes for youth in the child welfare system. Youth in the child welfare system often come to care with a wide range of significant social, emotional, developmental, and educational needs. Policies that are initiated by state and federal agencies to address these needs must be properly evaluated to ensure they are having the intended effect.
For example, I am currently evaluating a federally funded project entitled "The Recruitment and Kin Connections Project", an initiativedesigned to establish lifelong family permanency opportunities for youth in child welfare. Unfortunately, when youth enter the child welfare system, it is common for them to lose contact with their relatives. The Recruitment and Kin Connections Project hired a team of highly experienced child welfare professionals and trained them in the state-of-the-art methods for how to locate family members, and how to engage these family members to play vital roles in youths' development while in the child welfare system (e.g., as a foster parent, mentor, support). My evaluation is employing an experimental design to compare the intervention group (n=250) and a control group (n=250) on youths' placement permanency, mental health, strengths, attachment, and self-esteem outcomes.
Current thinking regarding mental health policy recognizes that mental health services are delivered to children and adolescents in a variety of contexts, ranging from community-based services to residential treatment and psychiatric hospitalization. A major focus of my research program has examined the appropriateness and effectiveness of mental health services delivered to youth in the child welfare system at each of the major levels of care: Community-based care, residential treatment, and psychiatric hospitalization. My recent work with graduate students and colleagues involving community-based care has studied the effectiveness of a wrap-around program for 2,000 youth in Illinois' child welfare system (e.g., Dunleavy & Leon, 2011), and the impact of a child's proximity to mental health and positive youth development services in the community on placement stability (Weiner, Leon, & Stiehl, in press). My recent research involving residential treatment has studied the effect of frontline staff ratings of organizational climate on children's mental health outcomes (Jordan, Leon, Epstein et al, 2009), and the interaction of staff personality traits (Big Five) and children's mental health presentation on worker burnout (Leon, Visscher, Sugimura et al, 2008). At the highest level of care in the system, psychiatric hospitalization, I recently completed a longitudinal study of 800 youth throughout their stays in psychiatric hospitals. By measuring their psychiatric acuity on a daily basis, we have been able to study youths' patterns of recovery in treatment and the ways in which these patterns vary across hospital units. We are currently working on several manuscripts involving these data.
Recent Publications
Hindt, L.A., Jhe Bai, G., Huguenel, B.M., Fuller, A.K., & Leon, S.C. (2018). Impact of emergency shelter utilization and kinship involvement on behavioral outcomes. Child Maltreatment. DOI: 10.1177/1077559518797198
Leon, S.C., Dickson, D.A. (2018). The impact of kinship networks on foster care children's outcomes. Family Relations: Interdisciplinary Journal of Applied Family Science.
Blakely, G.L., Leon, S.C., Jhe Bai, G., & Fuller, A.K. (2017). Foster care children's kinship involvement and behavioral risks: A longitudinal study. Journal of Child and Family Studies, 26, 2450-2462.
Jhe Bai, G., Leon, S.C., Garbarino, J., & Fuller, A.K. (2016). The protective effect of kinship involvement on the adjustment of youth in foster care. Child Maltreatment, 21, 288-297.
Leon, S.C.,Saucedo, D.J., & Jachymiak, K. (2016). Keeping it in the family: The impact of a Family Finding intervention on placement, permanency, and well-being outcomes. Children and Youth Services Review, 70, 163-170.
Leon, S.C., Jhe Bai, G., Fuller, A.K., & Busching, M. (2016). Emergency shelter care in child welfare: Who goes to the shelter? How long do they stay? American Journal of Orthopsychiatry, 86, 49-60.‌
Leon, S.C., Jhe Bai, G., & Fuller, A.K. (2016). Father involvement in child welfare: Associations with changes in externalizing behavior. Child Abuse and Neglect, 55, 73-80.‌
Leon, S.C., Stoner, A.M., & Dickson, D.A. (2016). Does the hospital predict readmission? A multi-level survival analysis approach. Administration and Policy in Mental Health, 43, 514-523.‌
Sieracki, J.H, Fuller, A.K., Leon, S.C., Bai, G.J., & Bryant, F. (2015). The role of race, socioeconomic status, and System of Care services in placement decision-making. Children and Youth Services Review, 50, 3-11.‌
Leon, S. C., Miller, S. A., Stoner, A. M., Fuller, A., & Rolnik, A. M. (2016). Change trajectories: Children's patterns of improvement in acute-stay inpatient care. Journal of Behavioral Health Services and Research, 43, 233-245.‌
Stoner, A.M., Leon, S.C. & Fuller, A.F. (2015). Predictors of reduction in symptoms of depression for foster care youth. Journal of Child and Family Studies, 24, 784-797.