Join Our Team - Professional Staff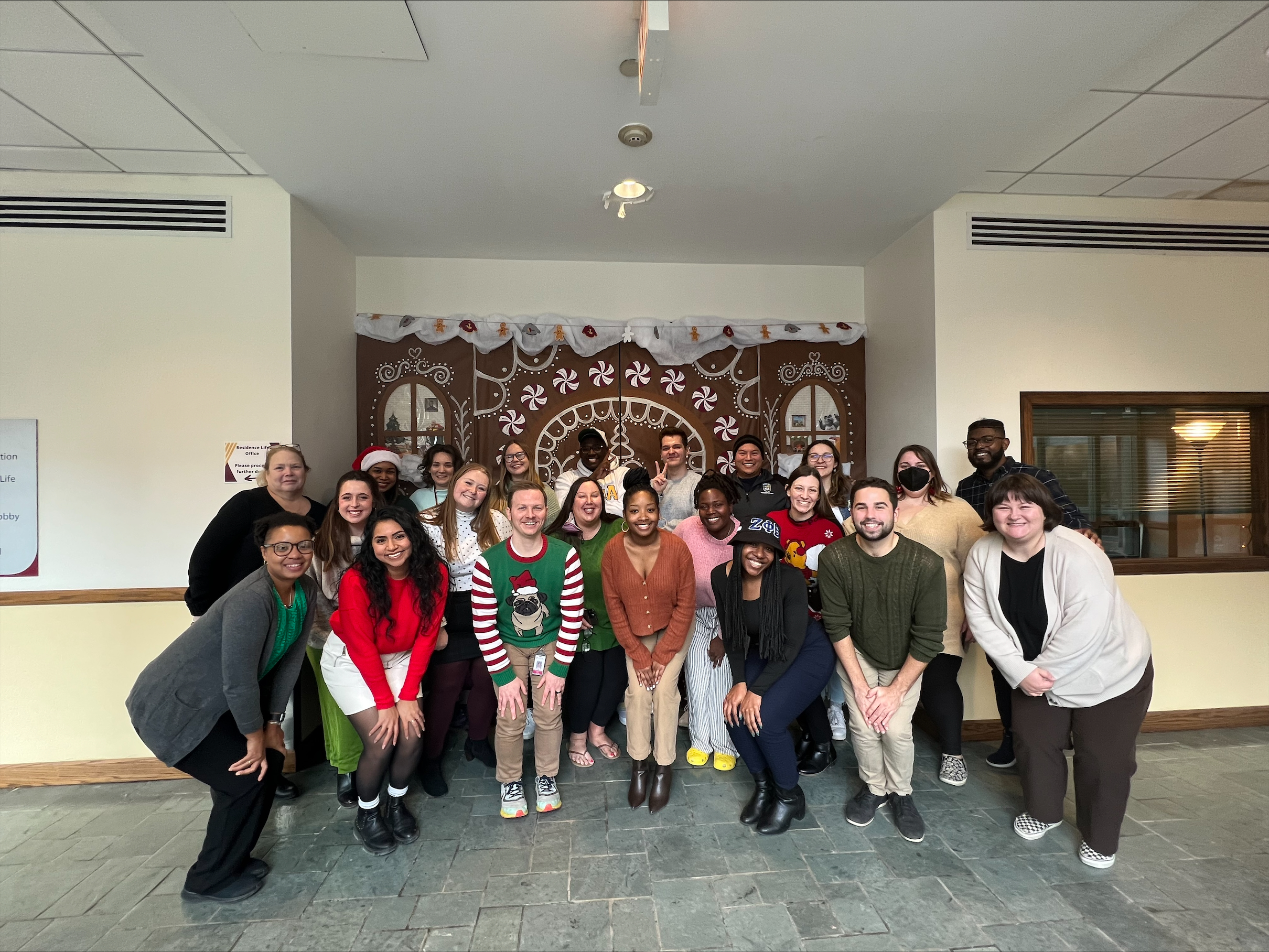 Thank you for your interest in a professional position with the Department of Residence Life at Loyola University Chicago! We are a hard-working, thoughtful, diverse, committed, active, change-oriented, professional, and humor-filled group whose organizational culture is shaped by these attributes. Individual talents and experiences contribute to our collective work rooted in Jesuit education on our two beautiful campuses in Chicago. See below for more information about available positions in our department.


Resident Director - The Resident Director (RD) is a full-time, masters-level professional, charged with providing leadership and direction for a residential community of 200-700 students. RDs are responsible for cultivating a meaningful experience in a "high touch" institutional culture, with the underlying goal of supporting students and embodying cura personalis or care for the whole person. Successful RDs have a strong work ethic, are relational, demonstrate flexibility, and represent their work as professional administrators. RDs are responsible for supervision of Resident Assistants. RDs are 12-month full-time employees and we offer a competitive salary and university benefits package.
A more complete explanation of the responsibilities and required qualifications can be found in the Resident Director Position Description. We are currently collecting candidate materials for anticipatied vacancies through The Placement Exchange (TPE). Take a look at our posting here.
Apply here!
position number: 8102800
Assistant Resident Director - The Assistant Resident Director (ARD) directly report to a masters-level Resident Director. ARDs are essential members of our hall leadership, assisting in the day-to-day operations of our residence halls and partaking in tasks such as, but not limited to: RA supervision, oversight of residence hall desk operations, advisement of hall council, and active participation in departmental committees. ARDs are 12-month full-time employees and we offer a competitive salary and university benefits package.
Chicago is a one-of-a-kind city we are proud to call home! From world-class museums, miles of lakefront parks, teams in all major professional sports, and theaters big and small, there is something fun to do every day of the year. Learn more about our amazing city!.
Loyola's Lake Shore Campus sits on the border of two of Chicago's 77 neighborhoods. Learn more about Edgewater and Rogers Park. The Water Tower Campus is located in the Gold Coast.
We are a staff of nearly 30 professionals dedicated to providing an excellent experience to each of the over 4,600 students living in our communities. We operate 22 residence halls on two campuses, and work in collaboration with our colleagues across the Division of Student Development.
Read more about our Mission and Vision and our Residential Curriculum.
Loyola is a Jesuit, Catholic university that has served Chicago for nearly 150 years. Our mission is core to our day-to-day work. Learn more about
what makes us unique
.