MA in WSGS/MA in Theology
Curious. Creative. Transformative.
This dual degree program enables students to experience the many intersections between advanced study in Theology and Women's and Gender Studies, drawing from the strengths of faculty in both disciplines in the areas of women, gender, sexuality, religion, and ethics.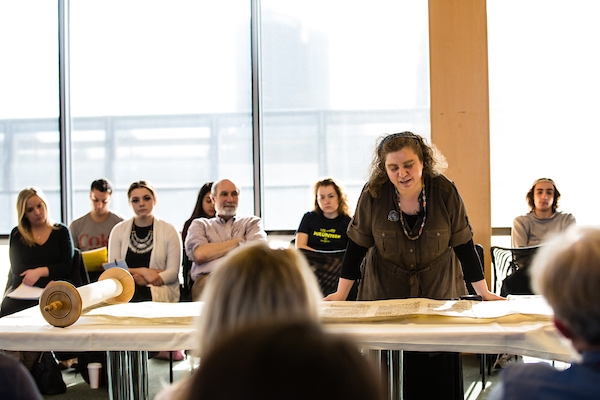 The program is ideal for Catholic high school teachers of religion or for students wishing to pursue doctoral work in Theology or Women's Studies.
Loyola University Chicago is the only Jesuit university that offers a dual graduate degree in Women's Studies & Theology.
As with all dual degree programs, students interested in the dual degree must apply simultaneously to both Theology and Women's Studies and Gender Studies and be admitted to both MA programs based on their separate criteria. The same criteria for admission will be applied to students who are pursuing a dual degree program as for all other students in each of the programs.