Outcomes
Once a student. Forever an alum. Loyola will always be your home away from home and as part of the Loyola Community you have access to a network of highly connected and well versed faculty as well as our extensive alumni network
Check out to see what our Loyola Graduates are up to now.
Anand Patel ('18)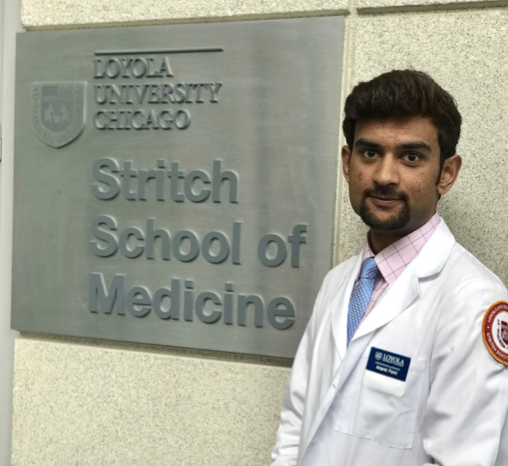 I'm now a rising second year medical student at Loyola's Stritch School of Medicine. I'm hoping to pursue the MD/MBA program in the next year, and am currently interested in neurosurgery for residency training. The BS/MS in biochemistry was a truly formative program for me. The BS degree really challenged me to refine my approach to scientific questions and the MS degree allowed me to explore science from a more research oriented perspective and take classes outside my study focus including quantum mechanics. Combined, both allowed me to develop a critical approach to science and research that has allowed me to transition easily to medical school. My favorite memory was from my Biochemistry class taught by Dr. Liu. He was by far one of the most enigmatic professors I've ever had and he took an interest in every individual he taught, many of whom went on to medical school, dental school, graduate school, etc. My favorite moment with him was whenever we'd ask, "Dr. Liu, how do we know if we understand a concept of biochemistry well?", he'd always enthusiastically say, "You know you understand it, if you like just get it!"
Rachael Farber ('18)
I'm currently doing my postdoctoral research as a Kadanoff-Rice Postdoctoral Fellow at The University of Chicago under the supervision of Prof. Steven Sibener. My time at Loyola was an absolutely essential part of my academic development. Of course my Ph.D. advisor (Dan Killelea) played a major part in my experience, but the department environment as a whole significantly influenced how I view my time as a graduate student. There was a general sense of support, not only from the faculty but from my fellow graduate students as well, that made me actually enjoy being a part of the chemistry department at Loyola. I was really fortunate to have a very good relationship with my Ph.D. advisor, Prof. Dan Killelea. His mentorship was (and is...because we talk regularly) invaluable, and without his guidance and support I wouldn't have had the same opportunities throughout the course of graduate school. As a graduate student, your advisor is your biggest advocate, and Dan was an amazing advocate and mentor.
Tony Stark ('19)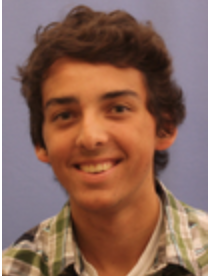 I currently work for Argonne National Laboratory in the Applied Materials Division where I am conducting research synthesizing NMC and LLZO based nanoparticles. The masters program allowed me to develop laboratory skills that has made me a more knowledgeable, efficient, and confident employee. I joined Dr. Wei-Tsung Lee' s research lab and I was very grateful for my time in his lab because I learned the most in the Masters Program while conducting research synthesizing compounds,etc. He was extremely helpful and knowledgeable mentor and that approachability and mentorship allowed for my time there to really sharpen the skillset that I brought with me to Argonne.