Incoming Students
Welcome incoming Fine Arts students! We have compiled a number of resources which you may find helpful as you navigate the process of vsettling in to your new art home at Loyola. Feel free to browse the items below.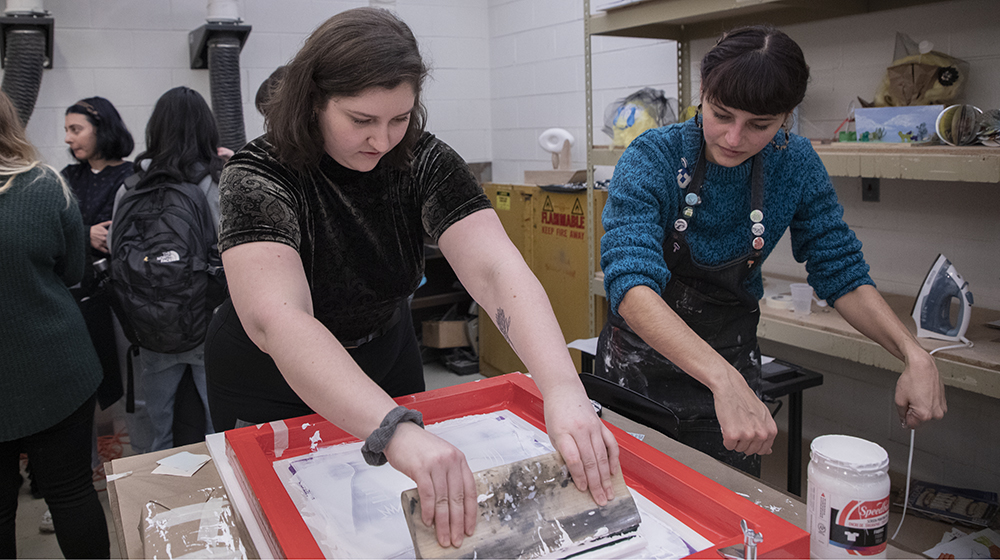 FNARFEST 2020
Advising
To best advise our students, each area is overseen by a lead faculty that will work directly with our majors and minors. For more information on a particular program, please contact the following faculty:
Visual Communication
Assistant Professor Kelli Evans: kevans8@luc.edu
Art History
Professor Paula Wisotzki: pwisots@luc.edu
Studio Art: Drawing, Painting & Printmaking
Advanced Lecturer Rafael Vera: rvera@luc.edu
Studio Art: Sculpure & Ceramics
Associate Professor Matt Groves: mgroves1@luc.edu
Studio Art: Photography
Assistant Professor Noritaka Minami: nminami@luc.edu
Student Opportunities
All students are invited to submit work to the annual Student Juried Show including drawing, painting, photography, color theory, two and three dimensional design, graphic design, ceramics and sculpture, and any combination thereof. Click here for more information.

There are also a variety of internship opportunities available. Click here for more information about internships.

Interested in attending performances throughout the season? The Department of Fine and Performing Arts offers a Student Pass for Theatre, Music, and Dance. This pass is a flat rate that then allows students to redeem it for tickets to certain performances.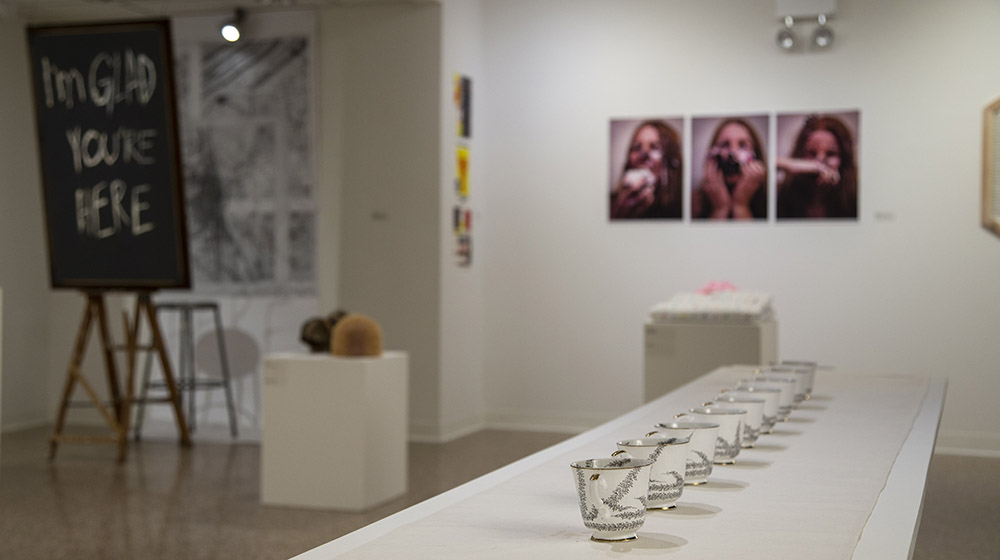 Student Juried Show, 2020
Ralph Arnold Gallery
The Ralph Arnold Gallery is part of the Department of Fine and Performing Arts at Loyola. It is named after Ralph Arnold (1928-2006), former Chicgo artist and chairman of Loyola's Fine Arts department and it's goal is to foster conversations about contemporary art between local artists, students, and the community at large. The gallery presents exhibitions featureing work by Loyola students, as well as local and national artists througout the academic year. Fisit the gallery website for more information about upcoming exhibitions and programs.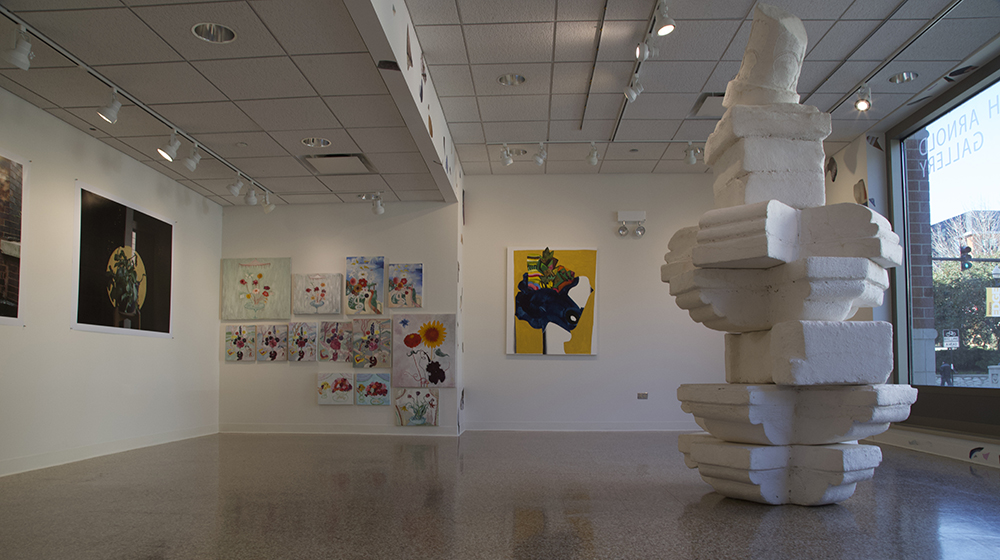 Past Tense (installation view)
Connect with us on social media!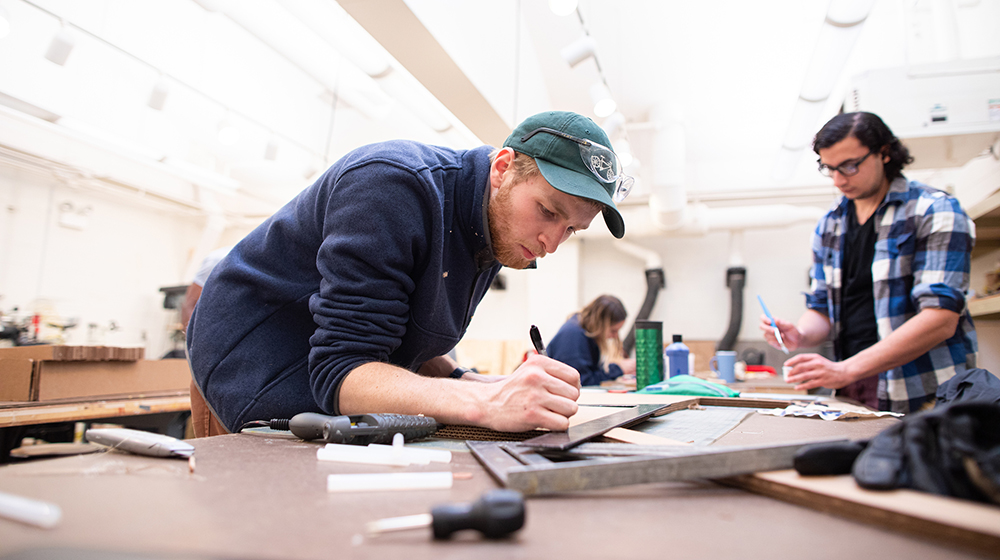 Students in the Sculpture Studio
Checklist
Make sure to set up a visit to the Fine Arts department if you would like to learn more about our program and facilities. Note that this is a private tour, separate from the general campus tour. Please be sure to indicate your area(s) of interest: Art History, Sculpture & Ceramics, Drawing, Painting & Printmaking, Photography, or Visual Communication.

Pick up your required supplies and equipment for Fine Arts classes. Required supplies vary depending on the class and professor. Click here for more information.

Remember to register for Freshmen Orientation this summer! First Year Orientations run throughout the summer, with an additional date in late August.