Jeremy Bucher
MA in History ('18)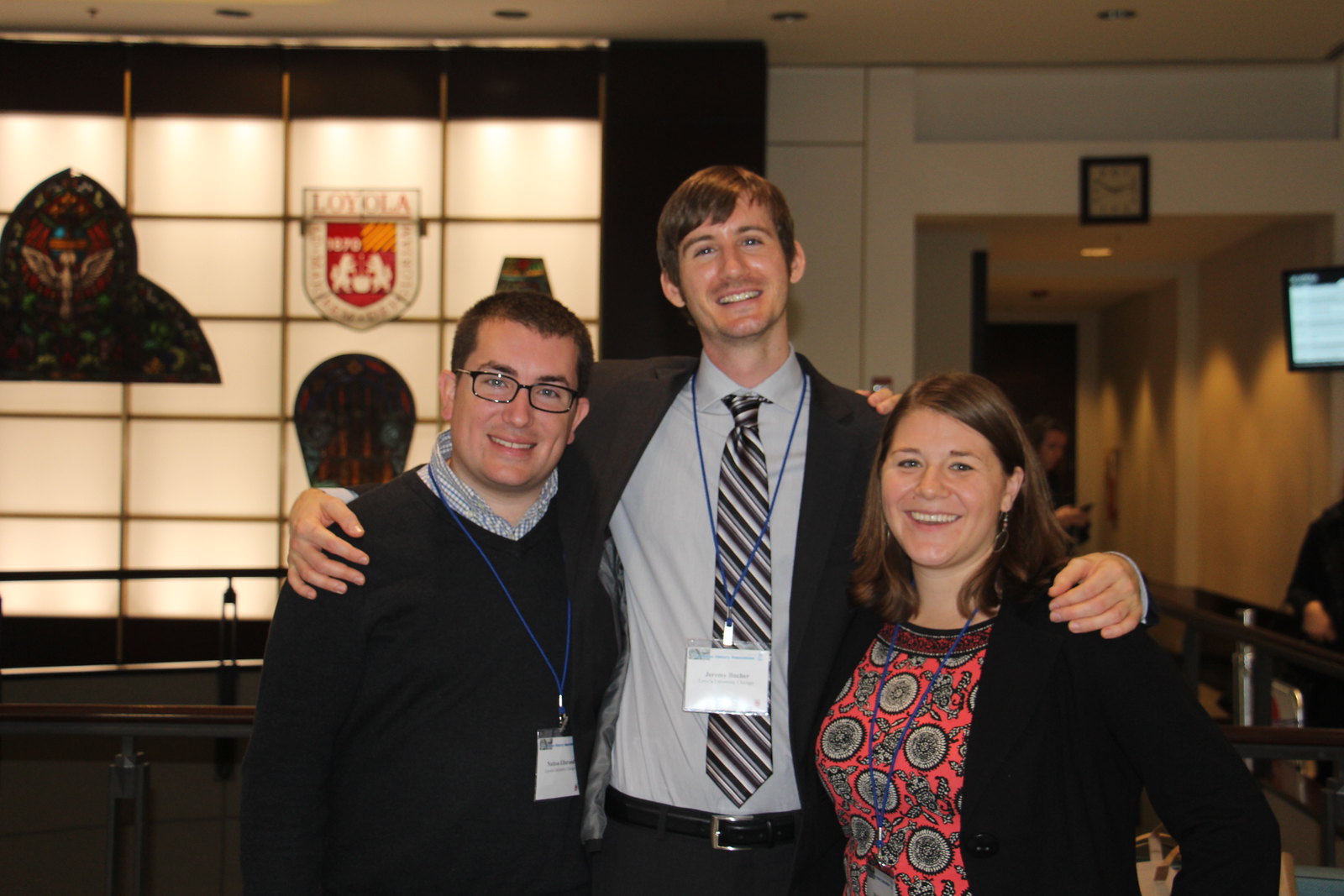 For some, a graduate education is written in the stars, the path their families expect them to travel upon towards a future that will rival the achievements of parents and grandparents. For others, a graduate education is a new frontier forged through the drive for personal growth, independent of outside influence. Regardless of what has motivated your interest in a graduate education, you will find an enriching experience at Loyola University Chicago.

I was the first person in my family to attend graduate school, and I spent six years working various jobs after completing my bachelor's degree before finally making the decision to continue my education. One of my closest undergraduate colleagues decided to enter the Loyola public history master's program following graduation, and our shared interests led me to explore the program several years later. I was impressed with the work that had come out of Loyola's history department in the public history field, but what attracted me most was the urban history research interests held by many faculty members. I took advantage of expertise in both public and urban history to build the skills I deemed most beneficial to my future career, with ample support.

As an older student and someone new to the concept of graduate education, I experienced an elevated level of anxiety upon my acceptance to Loyola. I feared that I would not fit in and lacked the intellectual bone fides to succeed in the program. However, I was met with an incredible group of budding scholars with diverse research interests and a strong student network present to support me as my unique experiences helped me to support others. Matched with a faculty dedicated to student success inside and outside the classroom, I was able to exceed my own expectations. You will find the same amazing community that will support and inspire you, just make sure your path leads to Loyola University Chicago.
Jeremy currently works as the Assistant Collections Manager and Registrar at the National Hellenic Museum in Chicago, IL.