HGSA Conference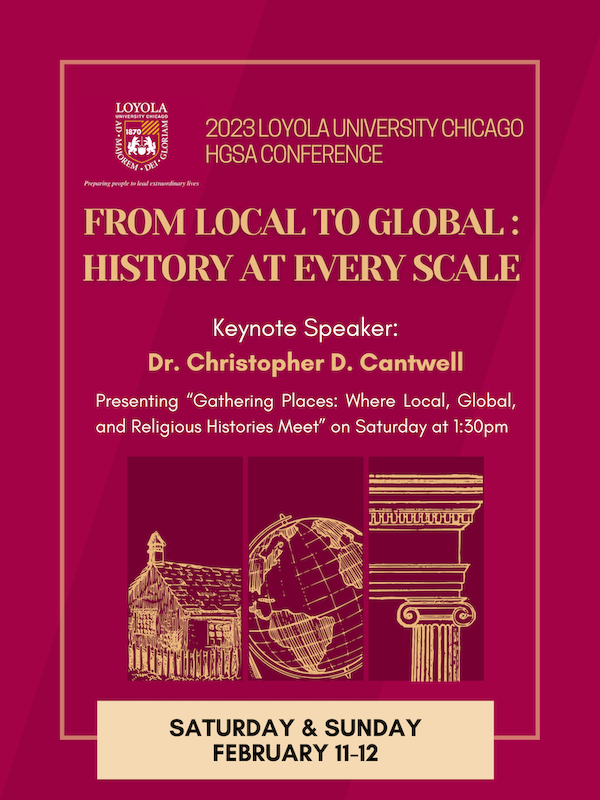 For 18 years, Loyola's History Graduate Student Association (HGSA) has hosted an annual conference for history graduate students to share their work, receive valuable feedback, and collaborate on future research. The conference attracts graduate students from across the country who come together to present on a wide variety of topics.
Thank you to everyone who attended the 2023 HGSA Conference "From Local to Global: History at Every Scale" and to everyone who helped make it a success! You can read more about the 2023 conference here.
Check back in Fall 2023 for updates on the 2024 HGSA Conference!
Previous Conference Programs