Student Admissions, Outcomes, and Other Data
Date Program Tables are updated: 10/02/2023
Program Disclosures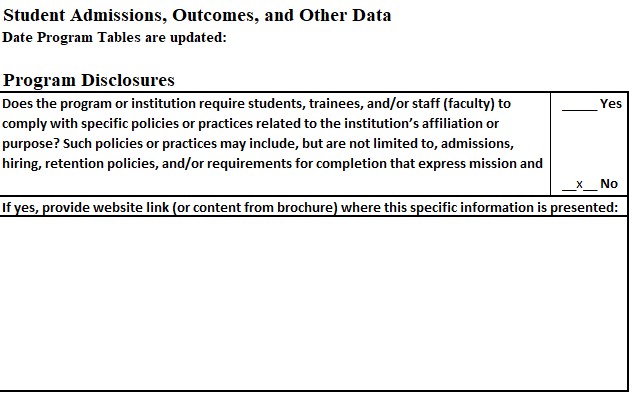 Time to Completion for all students entering the program

Program Costs
‌
Internship Placement
Internship Placement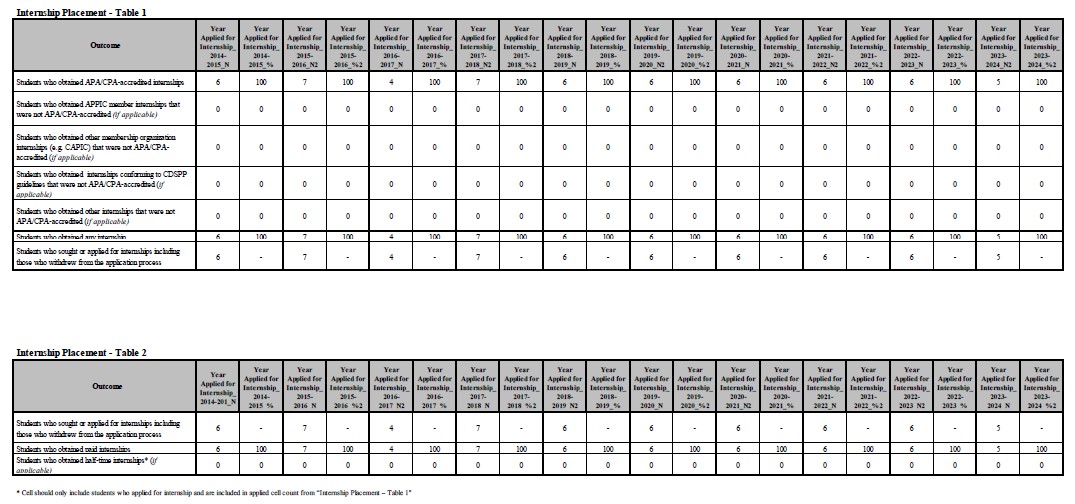 Attrition
Licensure
‌
Admissions Data
Each year we interview approximately 40 students among the 200 to 500 who apply, and we admit 5-6 new students.
The faculty of the Clinical PhD Program will employ a holistic approach to evaluating applications to our program, which includes consideration of research interests, past research and clinical experiences, the personal statement, CV, letters of recommendation, and the interview. The GRE is not accepted and scores will NOT be considered if submitted. We take particular note of research experiences (e.g. we look for students who have presented papers at conferences and/or have professional publications). Finally, we personally interview applicants to better understand the alignment of experiences and goals of the applicant with our program. We seek to know whether the applicant's personal and professional interests will be well served by our curriculum, and the chances that the applicant will be able to develop a good mentoring relationship with some of our faculty.
Often, a match between student and faculty is a key determining factor; if several students want to work with the same faculty member, we usually cannot accommodate all of these students, even if they are highly qualified applicants. Finally, we attempt to achieve diversity in our student body across multiple dimensions that include gender, race/ethnicity, and professional interests. Approximately 15% of our current students identify as male; 40% are members of underrepresented racial/ethnic minority groups and most of our students complete the child sub-specialty.