Melissa Bradshaw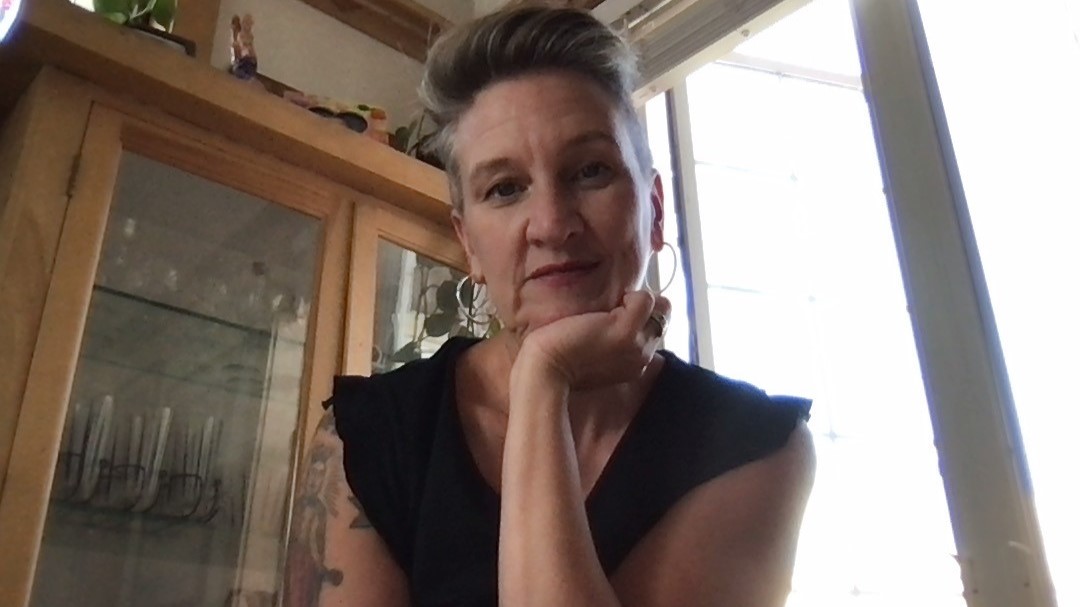 Writing Program Director, Senior Lecturer
About
My research focuses on the collective cultural memories that inform our understanding of powerful, public women. I argue that public discourse, at its most pervasive and superficial level, works to minimize their accomplishments and pathologize their ambitions. This theme informs much of my work, from my book monograph Amy Lowell, Diva Poet, to a Camera Obscura article on the arrogation of Janis Joplin's life and career in the film The Rose, to a piece on FX's Feud: Bette and Joan in the LA Review of Books. I primarily study this phenomenon in representations of American and British women poets, with recent articles focusing on iconic photographs of Edith Sitwell. My current book project, Collectible Women: Literary Celebrity and the Rhetorics of Remembering, traces narratives attached to American poets Edna St. Vincent Millay, Gertrude Stein, Sara Teasdale, Elinor Wylie, Gwendolyn Brooks, and Marianne Moore back to the images, ephemera, and archival materials that often stand in for their work in a culture more interested in poetic reputations than in poetry itself. I consider the ideological implications of physical materials such as author portraits, dust jackets, promotional materials, record sleeves, picture postcards, and tchotchkes, all of which help create and sustain public personas by producing poets as commercial entities.
I am the PI and Project Director for The Amy Lowell Letters Project, an open-access digital archive supported by an NEH-Mellon Foundation Fellowship for Digital Publication, and am also working on a print version of Lowell's selected letters.
As Writing Program Director I am the point person for questions related to the Writing Program, including questions about the Writing Placement Exam, transfer equivalencies, writing courses, and teaching in the Writing Program. I regularly teach courses in pedagogical theory, writing studies, celebrity culture, and Chicago literature.
Degrees
BA, Brigham Young University
MA, Brigham Young University
PhD, Stony Brook University
Program Areas
19th and 20th-Century American and British Poetry
Composition and Rhetoric
Textual Studies and Digital Humanities
Feminist and Queer Theory
Women's Studies and Gender Studies
Research Interests
Feminist, Queer, and Gender Studies
Archival Studies
Epistolary Thoery
Cultural Rhetorics
Modernism
Popular Culture
Publications
Books:
"this need to dance / this need to kneel": Denise Levertov and the Poetics of Faith, editor, with Michael P. Murphy. Wipf and Stock, 2019.
Amy Lowell: Diva Poet. Ashgate Press, December 2011. Winner of the MLA Book Prize for Independent Scholars, 2011.
Amy Lowell, American Modern: Critical Essays, editor, with Adrienne Munich. Rutgers University Press, March 2004.
Selected Poems of Amy Lowell, editor, with Adrienne Munich. Rutgers University Press, November 2002.
Articles/ Book Chapters:
"Fantasies of Belonging, Fears of Precarity." Women Making Modernism. Ed. Erica Delsandro. Forthcoming from University Press of Florida, 2020.
"Wheelpolitik: The Moral and Aesthetic Project of Edith Sitwell's Wheels, 1916-1921." Women, Periodicals, and Print Culture in Britain, 1890s-1920s: The Modernist Period. Ed. Faith Binckes and Carey Snyder. Edinburgh University Press, 2019, 329-341.
"The Apotheosis of Edith": Artifice and Noblesse Oblige in Cecil Beaton's Portraits of the Sitwell Siblings." The Many Facades of Edith Sitwell. Ed. Allan Pero and Gyllian Phillips. University Press of Florida, 2017, pp. 54-74.
"Lady Macbeth Goes to Hollywood: Edith Sitwell's 1950-1951 American Tour." Modernism/modernity, Volume 23, No. 1, (January 2016), 23-27.
"Edna St. Vincent Millay." A Companion to Modernist Poetry. Ed. Gail McDonald and David E. Chinitz. Malden, MA: Wiley-Blackwell, 2014, pp. 474-484.
"Performing Greenwich Village Bohemianism," Cambridge Companion to the Literature of New York, ed. Cyrus R.K. Patell and Bryan Waterman. New York: Cambridge University Press, May 2010, pp. 146-159.
"Devouring the Diva: Martyrdom as Feminist Backlash in The Rose." Camera Obscura, 67, Volume 23, No. 1 (Spring 2008), 69-87.
"Remembering Amy Lowell: Embodiment, Obesity, and the Construction of a Persona," Amy Lowell, American Modern: Critical Essays. Rutgers University Press. March, 2004, pp. 167-185.
Introduction (with Adrienne Munich). Amy Lowell, American Modern: Critical Essays. Rutgers University Press. March, 2004, pp. XI-XXVI.
"'Let us shout it lustily': Amy Lowell's Career in Context." Introduction to Selected Poems of Amy Lowell. Rutgers University Press. November 2002, pp. XV-XXVI.
"Outselling the Modernisms of Men: Amy Lowell and the Art of Self-Commodification," Victorian Poetry, Volume 38, No. 1 (Spring 2000), 141-169.