Creative Writing Faculty
Howard Axelrod is the author of The Stars in Our Pockets (2020) and The Point of Vanishing (2015), which was named one of the best books of 2015 by Slate, the Chicago Tribune, and Entropy Magazine, and one of the best memoirs of 2015 by Library Journal. His essays have appeared in the New York Times, the Paris Review, O Magazine, Politico, Salon, the Virginia Quarterly Review, and the Boston Globe. He has taught at Harvard, the University of Arizona, and is the director of the Creative Writing Program at Loyola University in Chicago.

Aaron Baker is the author of Mission Work.

Laura Goldstein's first collection of poetry, loaded arc, was released by Trembling Pillow Press in 2013 and her second collection, awesome camera was published by Make Now Press in 2014. She has also published several chapbooks with vibrant small presses across the country, the most recent being safe wars / poet in hell by damask press. She teaches critical thinking and writing, literature and poetry workshops at Loyola University and is the co-curator of the Red Rover Reading Series in Chicago.
Margaret Hawkins
Margaret Hawkins is the author of three novels – A Year of Cats and Dogs, How to Survive a Natural Disaster (Permanent Press 2009, 2010), and Lydia's Party (Penguin 2015) – and a memoir, How We Got Barb Back: The Story of My Sister's Reawakening After 30 Years of Schizophrenia (Conari 2011). Her essay, "On Getting Lost," appears in the award-winning travel anthology, She Can Find Her Way (Upper Hand 2017.) Her work has appeared in the New York Times, ARTnews and many others publications. She writes a column about art for Visual Art Source. http://margarethawkins.com/news.shtml
Website: http://margarethawkins.com/index.shtml
David Kaplan is the author of Revision: A Creative Approach to Writing and Rewriting Fiction and the novel Skating in the Dark.

Nadine Kenney Johnstone
Nadine Kenney Johnstone is the author of the memoir, Of This Much I'm Sure, which was named Book of the Year by the Chicago Writers Association. She has been featured in Cosmopolitan, Today's Parent, MindBodyGreen, and Chicago magazine, among many other publications and podcasts. She teaches at Loyola University and received her MFA from Columbia College Chicago. She presents at conferences internationally and lives near Chicago with her family.
Maya Marshall
Maya Marshall is the author of the chapbook, Secondhand (Dancing Girl Press, 2016). She cofounded underbellymag.com, the journal on the practical magic of poetic revision. Marshall has earned fellowships from MacDowell, Vermont Studio Center, Callaloo, Cave Canem, the Community of Writers, and The Watering Hole. She has served as a senior editor for [PANK] and works as a manuscript editor at Haymarket Books. Her writing has appeared in RHINO, Potomac Review, Blackbird, and elsewhere. Marshall's poems have recently been selected for Best New Poets 2019 (University of Virginia Press) and have received a Pushcart nomination. Her debut poetry collection, All the Blood Involved in Love is forthcoming from Haymarket Books.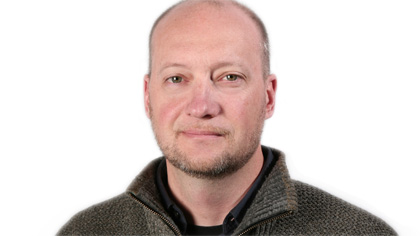 Dr. Michael Meinhardt's attention to narrative craft and theory in the writing of fiction, poetry, non-fiction, and essay forms derives from a love of both the sound of language and the manipulation of its meaning. Playful, yet attentive to rhetorical structural detail, he pursues multiple writing approaches and outcomes, but emphasizes the development of the author rather than a strict attention to a particular piece. He is a published and award winning writer and teacher of writing.
Valer Popa
Valer Popa is a graduate of the University of Chicago and Cornell University's MFA program in Fiction. His work has appeared, or is forthcoming, in The New York Times, Chicago Magazine, The Believer, and elsewhere.
James Sitar
James Sitar has taught at Loyola since 2008. He earned a BA from Dartmouth College and an MA and PhD from Boston University. His poems and essays have appeared in number journals, including Harper's Magazine, Harvard Review, Literary Imagination, and Fulcrum. He is Senior Editor at the Poetry Foundation, where he manages the online archive of poems, poets, and educational content. He also produces the Poetry Off the Shelf podcast and co-runs two teachers institutes each summer.

Philip Sorenson is the author of three collections of poetry: Of Embodies (2012, Rescue Press), Solar Trauma (2018, Rescue Press), and New Recordings (2018, Another New Calligraphy). His poetry and criticism regularly appear in print and online journals, and he co-edits The Journal Petra with poet Olivia Cronk.