archive
Past and Present: New Directions in Victorian Studies Day Conference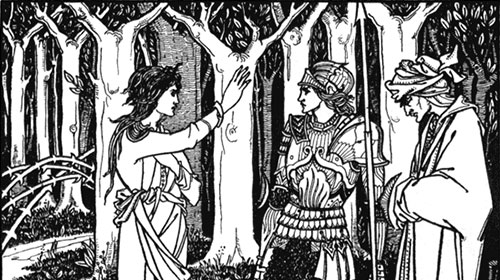 The Loyola University Chicago Victorian Society (LUCVS) is proud to present the day conference "Past and Present: New Directions in Victorian Studies." Located on the 4th floor of the Lake Shore Campus's Information Commons, the conference will commence at 8:00am and end at 5:15pm on Saturday, October 29th, 2016. Coffee will be provided throughout the day and a wine and cheese reception will follow the event. Besides several panels on various Victorian literary, historical, and theoretical research subjects, Anna Kornbluh and Benjamin Morgan (V21) will serve as plenary speakers and Elaine Hadley (The University of Chicago) will be the keynote speaker.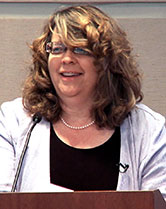 As a Professor in the University of Chicago's Center for the study of Gender and Sexuality, Elaine Hadley's various interests are focused on nineteenth-century British culture. In recent years, she has studied popular culture broadly defined (theater, journalism, cheap fiction) and political culture, especially liberalism as a social formation. Her latest book, Living Liberalism, addresses Victorian political culture through political theory, theories of embodiment and the material practices of citizenship, while her current project concerns war, war literature, and war journalism in the period.
‌
Anna Kornbluh is an Associate Professor at UIC. Her research and teaching interests center on Victorian literature and Critical Theory.
She is the author of Realizing Capital: Financial and Psychic Economies in Victorian Form (Fordham UP 2014), which studies the emergent trope of "psychic economy" in the period of financialization, and her essays have appeared or are forthcoming in ELH, Novel: A Forum on Fiction, Henry James Review, Mediations, and elsewhere. She is currently at work on two books: The Order of Forms, an experimental anti-mimetic ontology of literary realism rooted in its relations with architecture, structural anthropology, and mathematical formalism, aimed at wresting literary (and political) theory from the biopolitical paradigm, and Marxism: Fight Club, for the Bloomsbury "Film Theory in Practice" series.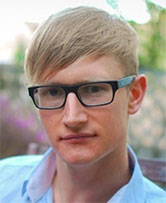 Benjamin Morgan is an Associate Professor at the University of Chicago. His research and teaching focus on literature, science, and aesthetics in the Victorian period and early twentieth century. Particular areas of interest include nineteenth-century sciences of mind and emotion; aestheticism and decadence in a global context; and speculative and non-realist fiction, including gothic, science fiction, utopia, and romance. His approach to the period is oriented by critical traditions in aesthetic and affect theory, science studies, and the environmental humanities. He is currently working on a book, The Outward Mind: Materialist Aesthetics in Victorian Science and Literature, which explores how Victorian sciences of mind and emotion generated new and controversial explanations of art, literature, and beauty.
Thanks are due to our sponsors, the Graduate School, the Department of English, and Dr. Paul Eggert (Martin J. Svaglic Endowed Chair for Textual Studies) for their generous support of the LUCVS day conference. To reserve a place at the conference, click on the following link:
https://www.eventbrite.com/e/past-and-present-new-directions-in-victorian-studies-tickets-26931955203?ref=estw.
More details concerning the conference can be found on our website:
http://lucvictoriansociety.wixsite.com/lucvs.