archive
The Complete Prose of T.S. Eliot: The Critical Edition Volume 6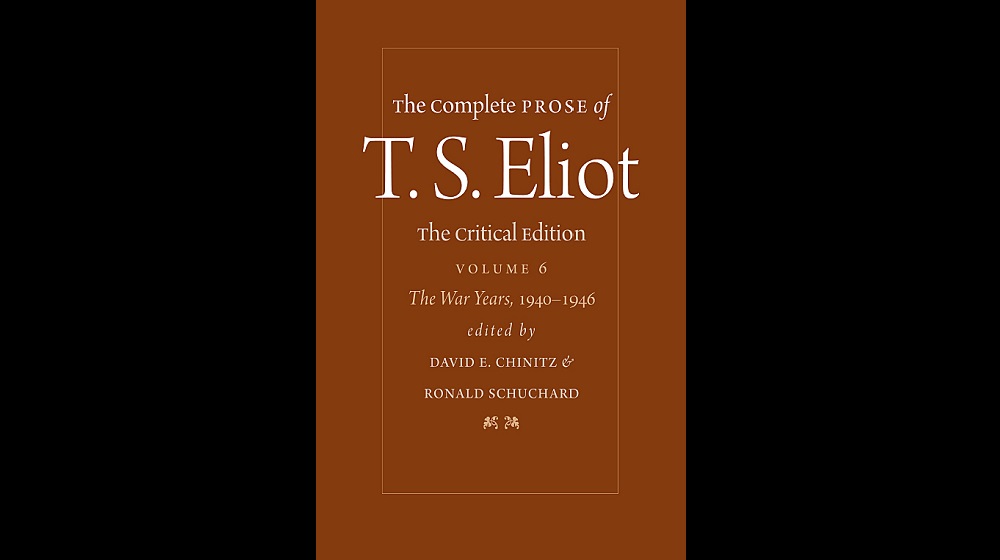 Although T. S. Eliot died more than a half-century ago, the vast majority of his prose remained uncollected before the eight-volume scholarly edition of his Complete Prose began to appear in 2014. Volume 6, The War Years: 1940–1946 reveals Eliot's response to the extraordinary pressures of total war. Much of his work of the period was composed under circumstances or for purposes dictated by World War II, and the war remains the grim background for his prose whether he was writing on the ballet, the book trade, Kipling, Poland, or Poe. The latest pieces in the volume bring Eliot to the brink of another global conflict: the Cold War.
The volume includes over 140 works of prose, from essays, lectures, and radio broadcasts to autobiographical documents, book reviews, newsletters, position papers on ethical and theological questions, public correspondence, and even a wry social comment in the form of a limerick. One piece was written as cultural propaganda for a magazine airdropped into occupied France by the Royal Air Force.
The volume brings a wealth of new material to light. Twenty-eight of the included works are published here for the first time; another 38 were published in circumstances obscure enough that they went uncatalogued in the standard Eliot bibliography.
Eliot has a global readership of long standing, and his prose writings range to such fields as economics, education, philosophy, politics, theology, and cultural theory as well as literature. Mindful of the diverse audiences interested in Eliot, the editors have annotated each item in the Complete Prose series to make it accessible to an international readership and to scholars in any discipline. The annotations are designed not only to clarify and to point up literary references, but to illuminate both the immediate and the larger intellectual contexts of Eliot's writings.