Current Leadership
2022-2023 Officers
President: Liz Ferry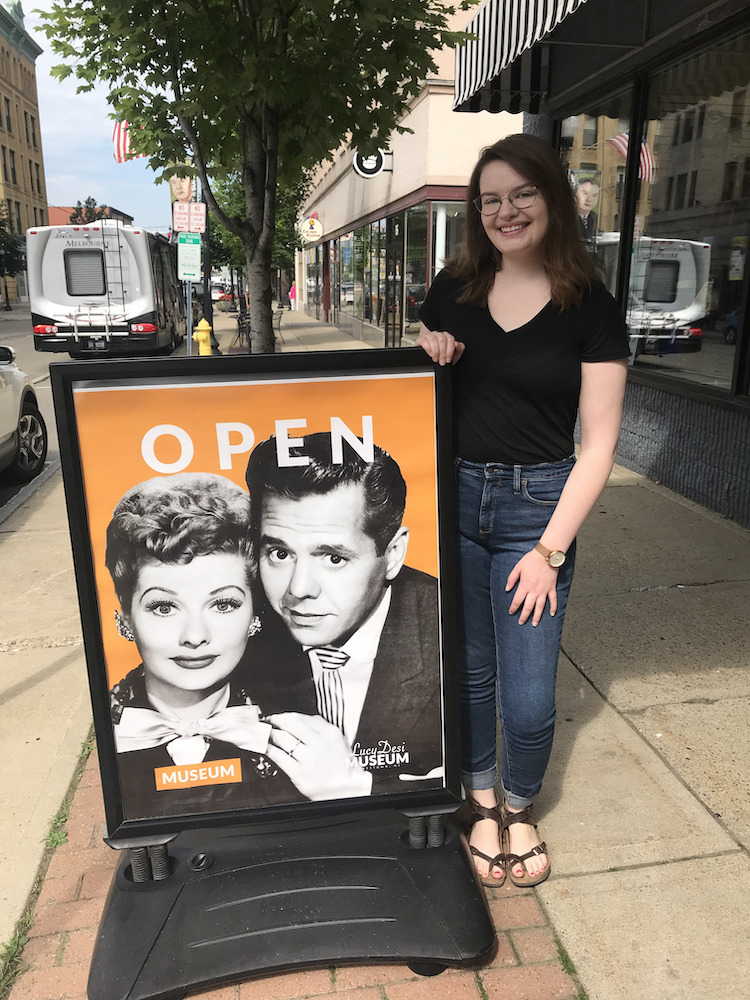 Liz is in her second year in the Public History MA Program. Originally from Eldridge, IA, she got her Bachelor's Degree from Saint Mary's College, Notre Dame in 2020. Liz enjoys studying 19th century women's organizations and the history of Gilded Age Chicago. In her freetime, Liz enjoys watching sitcoms, playing Dungeons & Dragons, and hanging out with her partner, Charlie, and her cat, Meve.
Vice President: Rachel McGough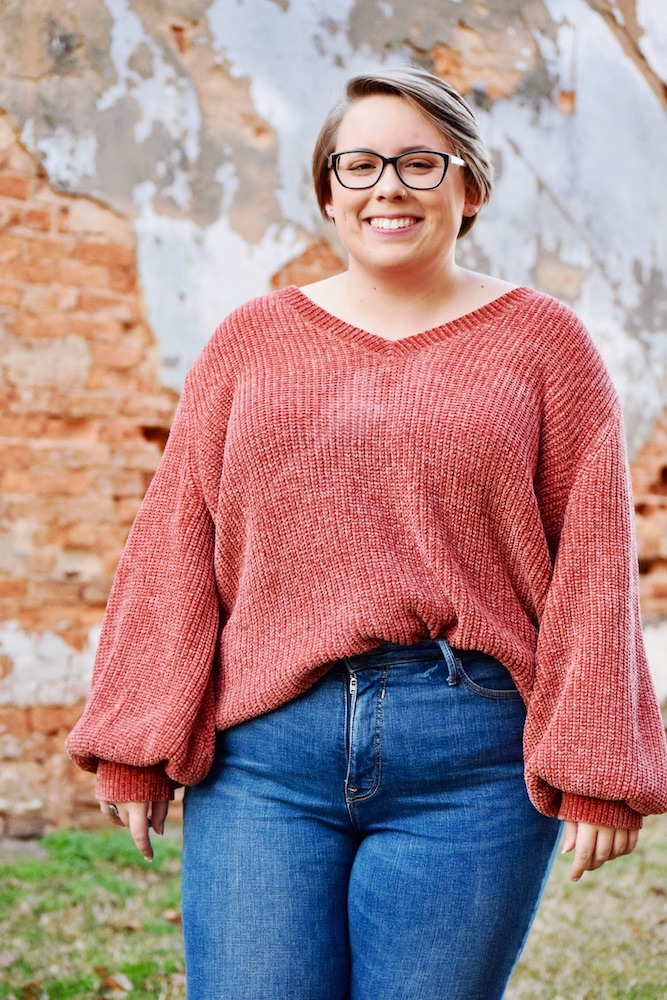 Rachel McGough is a second-year Ph.D. student in the U.S. History program. Her research interests include the political, cultural, and religious history of the late 20th Century. A native of Alabama, she is also interested in the history of the American South. Whenever she gets a brief moment away from coursework, she enjoys cooking, walking along the lakeshore, watching too much reality tv, and pretending she knows how to paint.
Secretary: Shannon Honl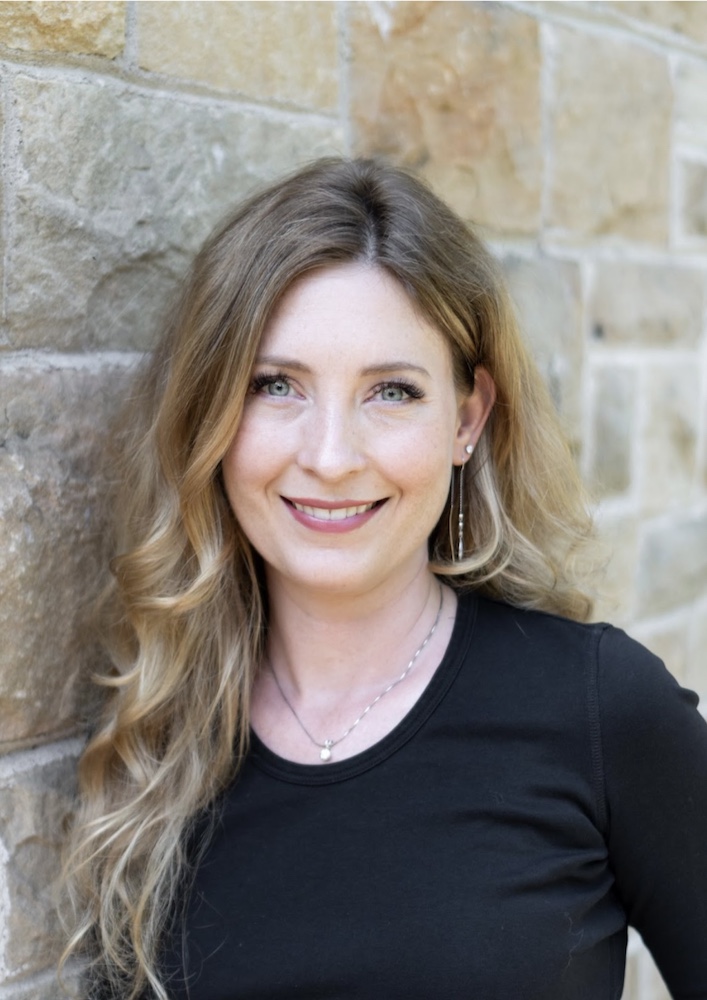 Shannon is a student in the joint U.S. and Public History Ph.D. program. Her research focuses on 20th-century American history with a current emphasis on presidential cultural sites – particularly the Presidential Libraries and Museums of the National Archives. Originally from Wisconsin, Shannon has devoted her career to sharing history with public audiences at cultural institutions from the Midwest to the East Coast. Most recently, she worked eleven years managing digital experience, exhibition, and educational projects in support of the Eisenhower Memorial in Washington, D.C. Shannon currently lives in Ravenswood with her husband, Dan. Beyond her professional pursuits, she enjoys playing the piano, spending time with her dog Vesper, and figure skating.
Media Coordinator: Yujay Masah
Treasurer and Conference Committee Co-Chair: Caroline Lauber
Caroline Lauber is a second-year student in the Public History MA program. In her academic work, Caroline is passionate about telling untold and underrepresented stories in US history with emphasis on the Civil Rights Movement. Within the Civil Rights Movement, she is interested in the role of women and religion. Caroline hopes to pursue a career in education, advocacy, and social justice. Outside of school, she is an avid reader, Bruce Springsteen superfan, Chicago sports enthusiast, and life-long summer camper.
Conference Committee Co-Chair: Caroline Handley
Caroline is a second-year student in the Public History MA program. She received her Bachelor's in History and Museum Studies from Luther College (Decorah, Iowa) in 2021. Her research interests include local history, the history of the Upper Midwest, and histories of settler colonialism. She is originally from Rochester, Minnesota. In her free time, Caroline enjoys playing the piano, knitting, reading, and hosting movie nights.
Chairs, Public History Committee: Brittany Von Kamp & Abbie Reese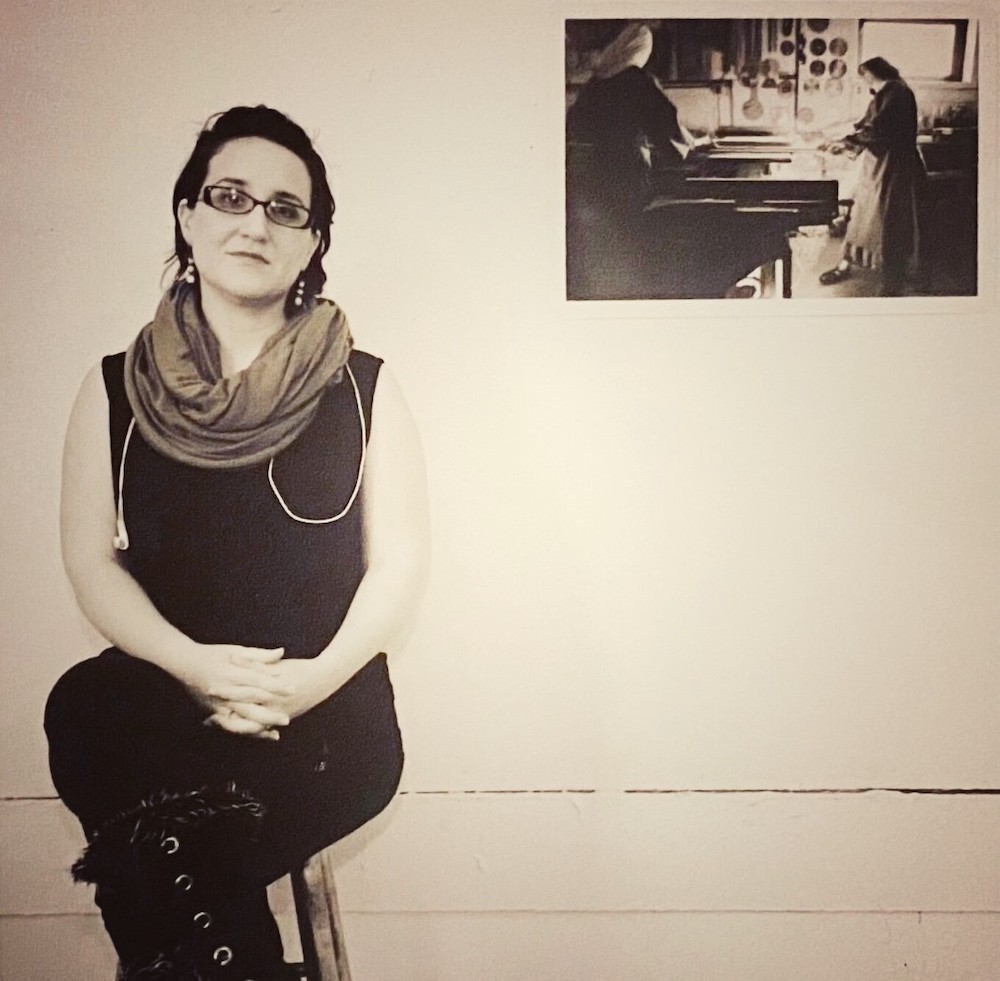 Abbie Reese is a Public History and U.S. History PhD student, a documentary filmmaker, and an author published by Oxford University Press, the LA Review of Books, and more. She earned a Master of Fine Arts degree in creative nonfiction writing from the University of California, Riverside (2021) and an MFA in visual arts from the University of Chicago (2013).
Abbie was a fellow at the University of Chicago Center in Paris (2017), the University of Bern Institute of Social Anthropology (2013), and Columbia University's Oral History Research Office (2008).
Abbie has received grants for her oral history and film projects, including from the Embassy of Switzerland, the Illinois Arts Council, Harvard University's Schlesinger Library on the History of Women, and others. She was artist-in-residence in Vermont and New Mexico.
Abbie is a dual citizen of the United States and Luxembourg.
Chairs, Dissertation Writing Group: Anthony Stamilio and Lucas Bensley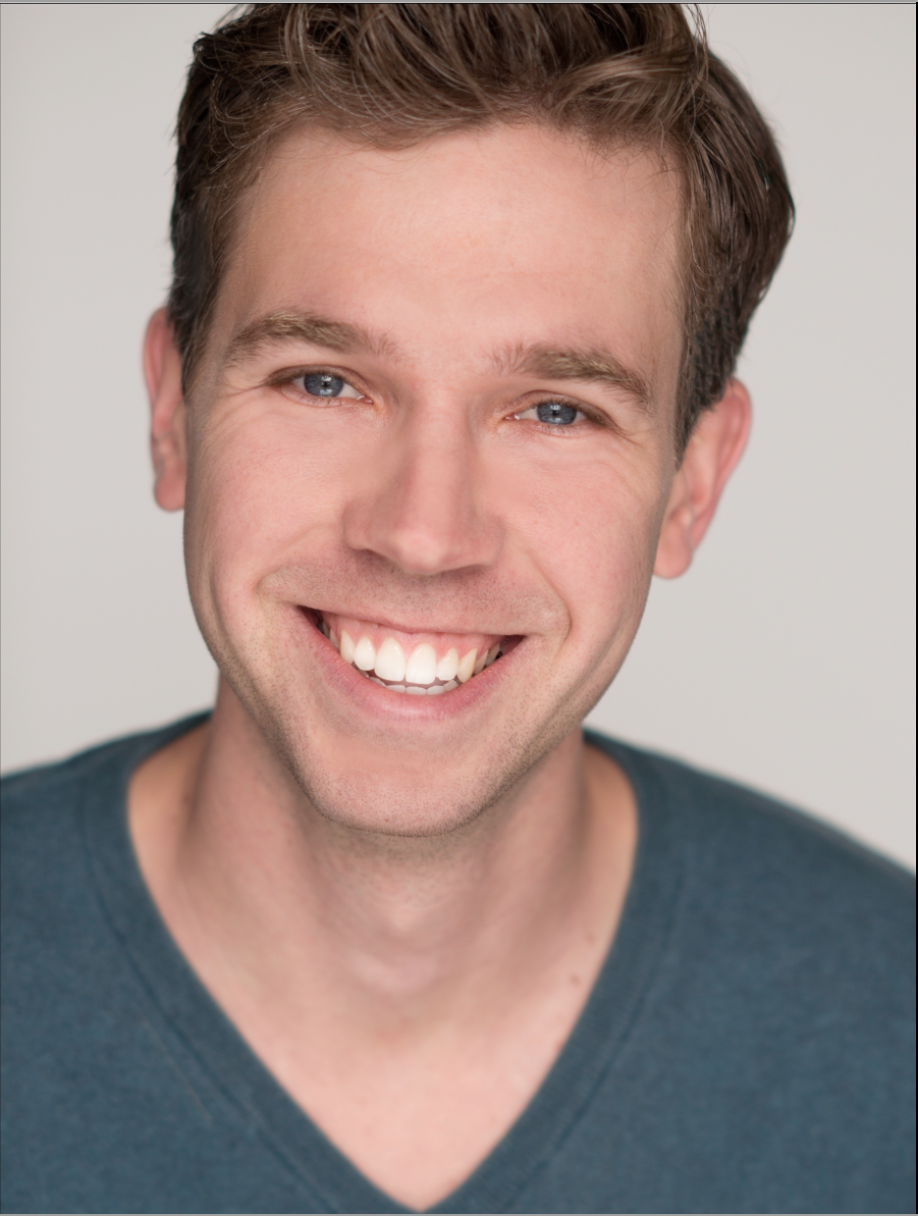 Anthony Stamilio is a US History and Public History PhD student at Loyola University Chicago. His research focuses on the influence of celebrity on political culture and identity in the nineteenth century with a concentration on Theatre during the Civil War era. Originally from New Orleans, Anthony moved to Chicago to study acting at the Chicago College of Performing Arts after which he performed in dozens of plays in the Midwest. In 2020, he graduated with an MA in Public History before pursuing a PhD, and he is devoted to interpretation, preservation, and production of history.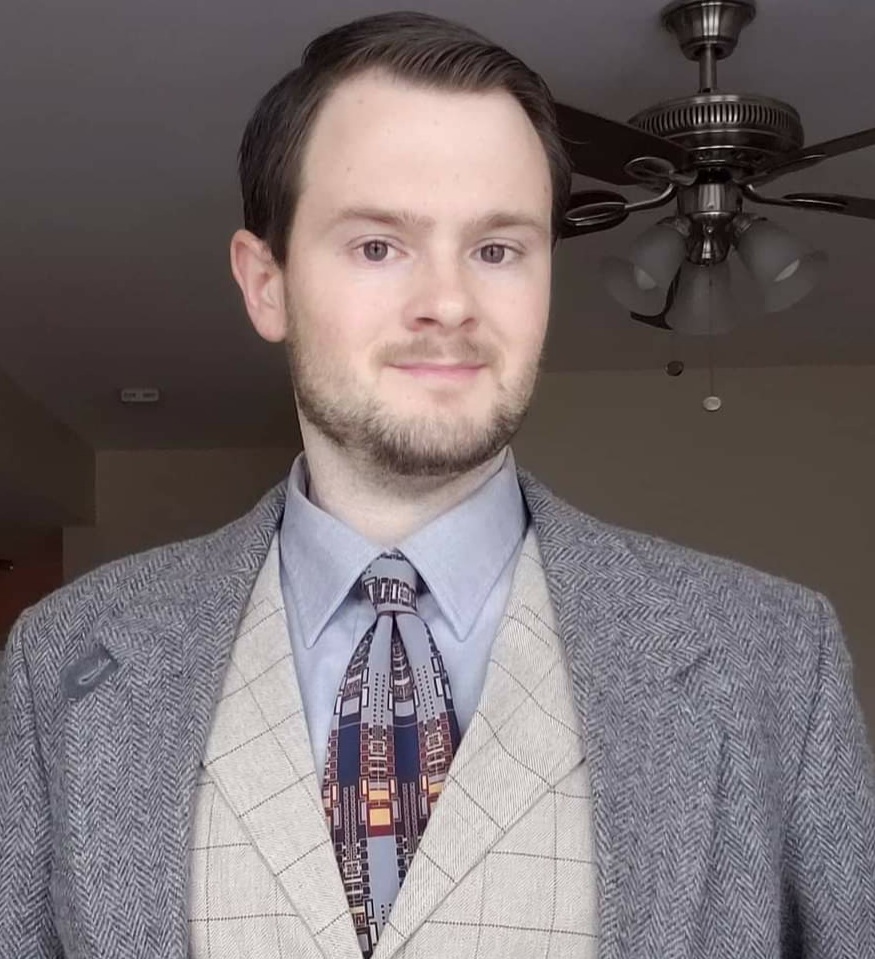 Lucas Bensley is a Doctoral Candidate in the History program at Loyola. He has a Bachelor's of Arts in History and Political Science from UCLA and a Masters of Arts in Social Science from the University of Chicago. His research interests include 20th century American history, urban history, mass entertainment, culture, gender and sexuality. His Dissertation project concerns adult entertainment and censorship politics in Chicago in the late 19th and early 20th centuries.
Past HGSA Officers and Committee Chairs