Senior Leadership Team
Keith M. Champagne, PhD, Vice President for Student Development
Dr. Keith Michael Champagne plays a critical role in transforming the "One Loyola" vision into practice, challenging others to transcend traditional school and college-based approaches, and thinking creatively about fully integrating academics, and student life. He ensures that core services are equitably provided across geography and student educational level.
Dr. Champagne has over 25 years of expertise and experience working in student affairs, student success, enrollment management, diversity, public relations, academic and student life, and intercollegiate athletics. Prior to his current position, he served as the Vice Chancellor for Student Affairs, Enrollment Management, and Athletics at the University of Alaska, Fairbanks.
Dr. Champagne is a graduate of the prestigious Sports Management Institute, and he is a member of the Sports Lawyers Association. He completed the NASPA Richard Stevens Institute, and the NACDA-NCAA-Sports Management Institute.
He has a Bachelor of Arts degree in Communications, Public Relations from Loyola University New Orleans, a Master of Science degree in Communications and Media Management from Clarion University of Pennsylvania, and a Doctorate in Educational Leadership and Policy Studies from the University of Washington. Click here to read Dr. Champagne's Leadership Constitution
Cory Barnes, Director of the Center for Black Student Excellence (he/him/his)
Since joining June 2023, Cory has served as the inaugural Director of the Center for Black Student Excellence. He possesses a diverse set of skills that contribute to the institution, encompassing the ability to create and formulate programs and policies, evaluate their effectiveness, execute them, and conduct comprehensive assessments. During his tenure at CBSE, he aims to advocate for the increased visibility, recognition, and commemoration of Black students. This overarching goal is intended to foster a greater sense of belonging, access, and opportunities for both Black students and the entire student body at Loyola.
Before joining LUC, Cory served in various roles in Student Affairs and Support Services at DePaul University, City Colleges of Chicago, and his alma mater, NIU, where he obtained his Bachelor's in Sociology with an emphasis in Criminology and Master of Science in Education in Adult and Higher Education.
Astrid Beltrán, MS Ed, Assistant Vice President for Diversity & Student Engagement (she/her/hers)
Astrid oversees the Center for Diversity & Inclusion (formerly Student Diversity & Multicultural Affairs), the Center for Student Engagement (formerly Student Activities & Greek Affairs), the Center for Black Student Excellence, and Graduate, Professional & Adult Student Life. She works closely with the Vice President for Student Development and the leadership team to promote, strategically advance, and implement diversity, equity, inclusion and anti-racism strategies, initiatives, projects, and programs. Astrid also leads the DSD Diversity, Equity, Inclusion & Anti-Racism Committee. Astrid serves on numerous university–wide committees and initiatives representing the division.
Astrid has held serval roles at the university within Student Actives & Greek Affairs, Graduate, Professional & Adult Student Life, and the Office of the Dean of Students. Before joining Loyola, Astrid worked within Sorority & Fraternity Life at Baylor University. Astrid received her B.A. from Western Illinois University and her M.S.Ed. in Higher Education Administration from University of Kansas. She is currently pursuing her Ph.D. in Higher Education Administration from Loyola.
David deBoer, PhD, Director of Counseling, Licensed Clinical Psychologist, Wellness Center (he/him/his)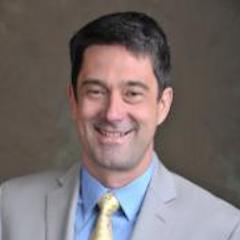 Dr. David deBoer is a licensed clinical psychologist who provides strategic direction for the university's mental health support of students. In addition, Dr. deBoer provides supervision, leadership and consultation to the counseling staff across all Chicagoland campuses as well as the Rome center campus. He is a founding member of and the behavior consultant to the university's behavioral intervention team (BCT), which provides support to acutely distressed students. David also enjoys being the caregiver of Ashlar, the Wellness Center's therapy dog. Visiting with students during Ashlar's "office hours" is always a highlight of David's week.
Dr. deBoer serves as a member of the Editorial Board of the Journal of College Student Psychotherapy. Dr. deBoer earned his doctorate in Psychology and Human Development at the University of Chicago. David has worked with youth in a variety of contexts. A former high school teacher, Dr. deBoer has also worked as a clinical psychologist with young people dealing with chronic medical illness.
Outside of work, Dr. deBoer enjoys spending time outdoors, travel, and exploring the city with his family.
Suzan Cibulskis, Executive Assistant (she/her/hers)
Suzan studied psychology at DePaul University and received a Bachelor of Arts degree. Suzan started at LUC in 1993 in the Counseling Center, which is now part of the Wellness Center. As the Executive Administrative Assistant, Suzan supports the Vice President for Student Development in the operation of all departments and areas in DSD. She serves as a liaison between the VP and other University officers, Deans, Directors, administrators, faculty, staff and students. She is responsible for organizing and managing the VP's calendar and internal and external meetings and events. And of course, she handles other duties as assigned!
Dawn Collins, Assistant Vice President of Campus Support, Conferences and Auxiliary Services
Dawn came to Loyola to be the Director of Student Complex, which has grown to include Campus Recreation, Campus Reservations, Conference Services, the Loyola University Museum of Art, Residence Life. Dawn also manages the daily operations of Aramark (LSC/WTC) and Handcut (HSC), our food service providers for dining, catering, and retail. Along with the units that report to her, Dawn collaborates with campus partners and external stakeholders to ensure that facilities and resources are effectively used to support the university's goals, and that LUC community members experience a sense of belonging within our campus environments. Priorities within the Student Complex include providing an excellent residential experience, assisting with events, and coordinating recreational programs that support well-being and leadership development. Dawn has developed corporate partnerships that supported community-based programs, educational programs, and initiatives addressing hunger.
Prior to joining Loyola, Dawn held multiple leadership roles and spent 13 years with the University of Illinois at Chicago managing programs, facilities, external events, housing, and generating revenue. Beyond UIC, Dawn worked for the Chicago Park District and community-based programs for over 28 years.
Jim Flavin, Director of Special Projects and Strategic Initiatives (he/him/his)
Jim assists with setting strategy, monitoring progress, and overcoming challenges related to various projects. He is charged with cultivating and enhancing campus partnerships by representing DSD to various internal and external University constituencies. Jim focuses on fundraising opportunities, and advises on the acquisition of professional services, talent, and/or resources. With colleagues within and beyond the division, Jim supports the Rambler Brotherhood Project, which aims to improve the educational outcomes and campus engagement of men students from diverse groups.
Jim comes to Student Development from the President's Office where he strengthened the One Loyola Initiative across our three Chicagoland campuses and worked to ensure that all Loyola students have equal access to Loyola resources.
Prior to joining Loyola, Jim taught in universities in Europe and the United States and presented workshops to help people build skills necessary for healthy living. Jim has collaborated with government agencies and non-profits to develop programming to support underserved youth. As a licensed therapist, he brings expertise to developing resilience skills.
Irina Greenwald, MBA, Director of Business Operations
Irina is responsible for developing and monitoring budgets for the Division, including operating and capital budgets. She is also responsible for recommending rates and fees, and developing policies and procedures. She ensures close coordination between the various departments in the Division of Student Development and the Finance Department. As part of her daily responsibilities, she provides guidance to the staff in the division in the area of finance and accounting, including record keeping, budgeting, efficiency of operations and cost savings. Irina works collaboratively with all departments in the Division. She further ensures that student programs are given the funding that they need. Her daily focus is to ensure a fiscally responsible operation, and that the departments in the Division are well-funded.
Prior to joining Loyola, she worked in the corporate sector as a project accountant. Irina received her MBA from Loyola's Quinlan School of Business and her bachelor from St. Petersburg State Marine University.
Allyson Hamzey, Inaugural DSD Marketing Communication Manager
Allyson Hamzey serves as the inaugural DSD Marketing Communication Manager. Allyson has been a member of University Marketing & Communication at LUC since March 2022 having served various areas across the institution including the Office of Institutional Diversity, Equity, and Inclusion, and the Institute for Racial Justice. She is a seasoned marketing and communications professional with experience in strategic marketing campaigns, digital media and crisis communications, having worked at a global public relations firm (Golin) prior to arriving at Loyola. Allyson majored in journalism with minors in women's and gender studies and public relations, at Michigan State University, before earning a master's degree in global economic governance and public affairs from Luiss and Cife University (Rome, Italy).
Joan Holden, DNP, APRN, ANP-BC, Assistant Vice President for Student Health and Wellness, and Director of the Wellness Center (she/her/hers)
Joan is a board-certified adult nurse practitioner with over 30 years' experience in higher education. Joan's focus on supporting students' health and wellness is a priority for students as they navigate their collegiate experience. She oversees the Wellness Center, which is a multidisciplinary center with 3 locations, including medical, counseling and health promotion services. Joan also serves as Ambassador for the Loyola Institute for Transformative Interprofessional Education. In this role, she promotes interprofessional education, collaborative practice and scholarship. She has served on the Management, Policy and Command team as Health Officer during Loyola's pandemic response.
Dr. Holden previously held clinical faculty positions at Rush University School of Nursing. As an academic, Dr. Holden has published in peer reviewed journals. Dr. Holden earned her Master's Degree in Nursing from Rush University, and her Doctorate in Nursing Practice from Loyola University Chicago.
Shannon Howes, PhD, Assistant to the Vice President and Director for Assessment (she/her/hers)
Shannon has served in this role since 2018. Shannon coordinates divisional assessment practices, chairs committees for campus-wide events (such as Family Weekend, and the Excellence Awards Ceremony), serves on institutional committees focused on student success, and partners with colleagues across the university to support communication efforts. After serving as a member, Shannon recently became co-chair for DSD's Professional Development Committee.
Shannon is the administrative partner for the Leadership for Social Change Learning Community, and advisor for the Maroon & Gold Society honor society. She is an instructor of the UNIV 101 first-year seminar, and an adjunct professor in the Baumhart Scholars program.
Shannon previously served as the director for a co-curricular Student Leadership Development department at LUC and another institution, and has past experience working in Residence Life. Shannon earned her doctorate in Higher Education at LUC, a Masters degree in Higher Education & Student Affairs from Bowling Green State University, and a Bachelors degree in Psychology from the University of Guelph.
Stacey P. Jaksa, M.S., Director, Office of Student Conduct & Conflict Resolution (she/her/hers)
As the Director in the Office of Student Conduct & Conflict Resolution, Stacey provides comprehensive leadership, management, and vision for the department. This includes supervision of the full-time staff, overseeing the University's conduct and conflict resolution processes, including administration of the Maxient conduct software, and facilitating the office's assessment methods. Prior to joining the Loyola community, Stacey worked in Student Affairs at DePaul University and the University of South Florida. She earned her B.A.A. in Family Studies from Central Michigan University and her M.S. in Counseling and Student Development from Eastern Illinois University. Stacey enjoys infusing restorative methods in her work and also spends time volunteering for her national sorority, Sigma Sigma Sigma.
Mira Krivoshey, MPH, CHES, Associate Director, Health Promotion & Sexual Assault Advocate (she/her/hers)
Mira Krivoshey joined the Wellness Center in July 2016 and is a sexual assault advocate and certified health education specialist (CHES). She received her Bachelors of Arts in Psychology from Barnard College and her Masters of Public Health with a specialization in Sexuality Studies from The Ohio State University. Mira has worked around the country, providing direct service to survivors of gender-based violence and promoting violence prevention in schools and community agencies. At Loyola, Mira oversees the health promotion initiatives for students, encouraging access to care and removing barriers to well-being.
Megan Morris, Director of Campus Recreation (she/her/hers)
Megan serves as Director of Campus Recreation, a role she has held for 7 of her 11 years at LUC. She manages the full time staff and 145 student staff who operate Halas Recreation Center and the program areas of Sport Programs, Rockwall, Aquatics and Fitness.
Megan earned her B.S. in Recreation and Sport Management from Indiana State University and her M.Ed. in Leisure and Tourism from Bowling Green State University. She enjoys playing soccer, softball, and traveling. When asked about her favorite part of working in Campus Recreation, she responded with, "Students! I love being a part of developing the student staff into leaders as well as getting to be a part of their collegiate journey. It's also very rewarding knowing that our programming is such an important part of students' lives while at LUC. We have a chance to make people's lives better daily and I feel very fortunate to have the best job ever!"
Will Rodriguez, PhD, Assistant Vice President and Dean of Students (he/him/his)
Will, joined Loyola in 2017. The Office of the Dean of Students serves all students through care, advocacy, and empowerment. We care deeply about student development and success. In the Jesuit spirit of cura personalis, we offer timely, compassionate, individualized attention that focuses on the whole person. We do so by being part of a larger network of caring staff and faculty.
The CURA network is a culmination of the collaborations and commitment by our larger community to helping students succeed. Whether students or those helping them are seeking direct assistance or general information, start by visiting the CURA Network website at www.luc.edu/csaa (soon to be www.luc.edu/cura).
Will received his Ph.D. in Higher Education from Loyola, an M.S.Ed. from Northern Illinois University, and a B.A. from the University of Illinois at Chicago. Previously, Will was the Associate Dean of Students and Ombudsperson at the University of Illinois at Chicago. Much of his experience focuses on crisis management, policy development, diversity, student success, and advocacy.
Samantha Maher Sheahan, M.Ed., Associate Dean of Students and Deputy Title IX Coordinator in the Office of the Dean of Students (she/her/hers)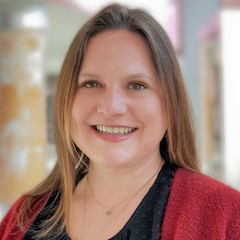 Samantha Maher Sheahan, M.Ed., currently serves as Associate Dean of Students and Deputy Title IX Coordinator in the Office of the Dean of Students. Samantha is a proud two-time alum, having received both her Bachelors in Psychology and Masters in Education from Loyola University Chicago. She began her career is this very Division and for the past twenty-two years, she has worked in numerous roles in student orientation and new student programs, student activities, student conduct, student case management and Title IX at Saint Xavier University, the University of Chicago, and Loyola University Chicago. In her current role, she oversees a team of staff who provide assistance, case management, and resources for students experiencing challenges and crises. Samantha has a deep commitment to providing "cura personalis" a Latin phrase meaning "care of the whole person" in her work with students. Her goal is to ensure that each student has the support and resources they need to achieve their personal and academic goals. Samantha and her husband, a fellow Rambler and high school counselor, lives in the western suburbs with their three children.
Judy Sunvold, MEd, Director of Conference Services and Concierge-WTC & HSC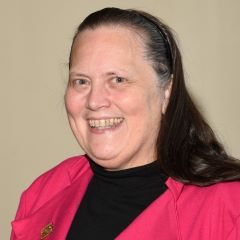 As the Director of Conference Services and Concierge for the Water Tower and Health Science Campuses, Judy provides assistance along with the Conference Services teams to provide the Loyola University Chicago Concierge Hospitality touch. The Conference Services department works with internal and external meetings and events on all campuses, and runs a hotel on the Water Tower Campus. In addition to working with Conference Services, Judy, also is involved with LUMA (Loyola University Museum of Art) and other special projects and initiatives throughout Loyola.
Judy has her BS and MEd from the University of Minnesota, "ja sure, you betcha". Prior to coming to Loyola University Chicago, Judy worked with the University of Minnesota Extension Service as a Program Coordinator, and College of Continuing Education as a Business Development Manager for a conference center. She is currently the Executive Vice President for the National Concierge Association, and President of the Chicago Chapter; and a member of the Education Action Team for the Association of Collegiate Conference and Event Directors, International.
Des'mon Taylor, EdD, Director of Residence Life (he/him/his)
Since May 2022, Dr. Des'mon Taylor has served as the Director of Residence Life. He provides direction and leadership for all aspects of the Residence Life department, including approximately 4,800 residents and 23 residence halls. His focus, alongside leaders in the department, is on the people, climate, and practices to ensure the department is creating safe and equitable spaces for those living and working within Residence Life. Dr. Taylor also has passions in diversity, equity, inclusion, and belonging work through supervision, mentoring, and programming efforts. He is the Region IV-E Illinois State Representative for the National Association of Student Personnel Administrators (NASPA) and the NASPA African-American Knowledge Committee Awards & Nominations Chairman.
Prior to LUC, Dr. Taylor worked in similar roles at Emory University (Atlanta, GA) and the University of West Florida (Pensacola, FL). He is a member of Kappa Alpha Psi Fraternity, Inc. He received his Doctorate in Student Affairs Leadership from the University of Georgia, Master of Education in College Student Personnel Administration from the University of West Florida, and a Bachelor of Science in Criminology from Barry University.