Excellence Awards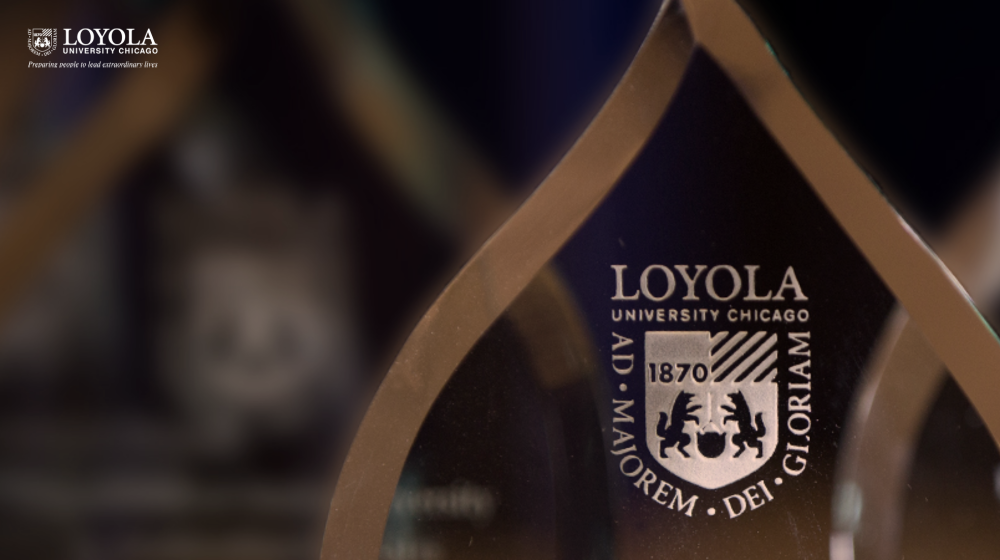 Every year, outstanding Ramblers are recognized for their commitments to excellence in exemplifying Loyola's mission and values. Students, staff, and faculty are encouraged to review information about award criteria and deadlines.
The Excellence Awards Ceremony continues to be a signature event of the university-wide Celebration of Students' Achievement, Scholarship, and Creative Works (formerly known as the Weekend of Excellence). The 2024 Excellence Awards Ceremony will take place on Thursday, April 18 in the evening at the Lake Shore Campus. More information will be shared soon.
The Division of Student Development is proud to work with Arrupe College, Athletics, Career Services, Military Veteran Student Services, the Office of Sustainability, and Student Academic Services to coordinate the annual Excellence Awards Ceremony. At the Excellence Awards Ceremony, the following awards and honors are recognized:
Arrupe College's 2015 Award

Athletics' Student Athlete Awards

Damen Awards

Diversity Awards

Graduate, Professional, and Adult Student Awards

Maroon & Gold Society Recognition

Military Veteran Student Services Award

Residence Life Awards

Spirit of Laudato si' Sustainability Awards

Student Employment Awards
Below, you can find descriptions of awards that are presented at the Excellence Awards Ceremony, as well as other awards distributed by the Division of Student Development. Any awards not listed above will be presented in ceremonies that are separate from the Excellence Awards Ceremony. Students, staff and faculty are encouraged to nominate students for awards. Click on the following hyperlinked words to find information about nomination criteria, past nominees and award recipients, and the awards process timeline.
Click here to find out the names of the 2023 recipients and nominees. Also, click on EAC 2023 Presentation Slides to see what was shared about the award recipients.