Liturgical Choir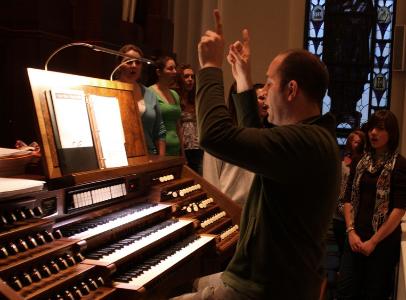 Liturgical Choir: Cantorum - MUSC 108
Steven Betancourt, director
sbetancourt@luc.edu
Rehearsals: Wed 7:00-9:00p.m., Madonna della Strada Chapel


The Liturgical Choir: Cantorum, more commonly known as Schola, is a mixed-voice choir devoted to the study, rehearsal, and performance of choral literature from all periods and styles in the context of the Roman Catholic Liturgical tradition. The choral experience is shaped by historically informed performances as well as practical necessities which shape the final outcome of every piece sung. Students will present public performances as part of Schola and share those experiences with the worshipping university community as they sing every other week for Mass in Madonna della Strada Chapel.
Membership in Schola is open to all students. Auditions are held during the first week of each semester. Students should register for this course prior to auditioning.
Still have questions? Check out our FAQ for answers!