Award Recipients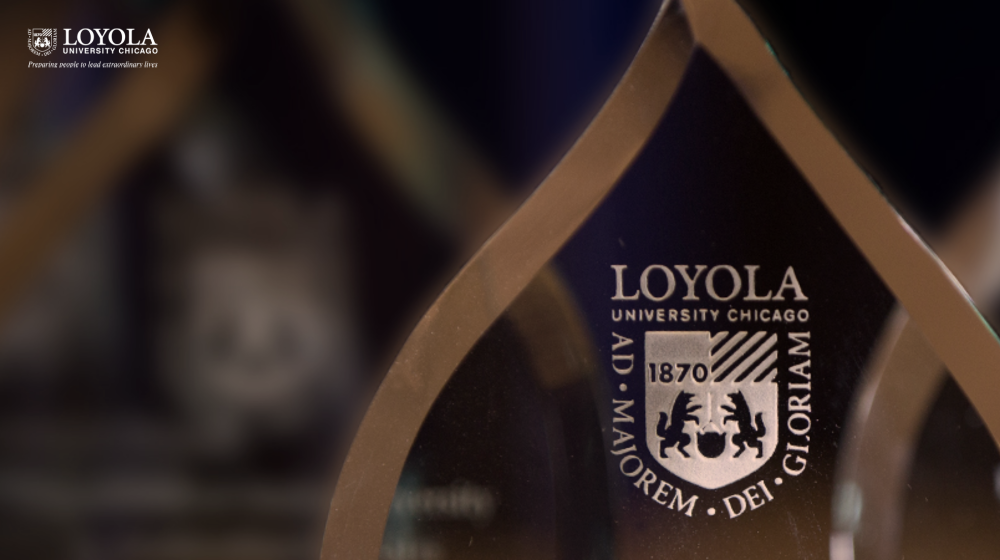 Award Nominees, Finalists, and Recipients
Congratulations to all nominees, finalists, and award recipients who have been recognized at the annual Excellence Awards Ceremony over the years. Please click on the name of each award below to find the names of students who were recognized. Loyola is home to thousands of exceptional students, staff, and faculty, and we are honored to have the opportunity to highlight just some of our outstanding Ramblers! Please click here to see the presentation slides from the event on April 22, 2023.
Recognizes a first-year undergraduate student who has exemplified the core values of the university while actively engaging in both challenging academic work, and co-curricular activities. ​The 1870 Award was retired in 2022.
Presented to a student who embodies the spirit of transformative education in our institution, has faced significant adversity and tirelessly persisted through it, serves as a leader among their peers, and has contributed significantly to building and advancing the Arrupe community.
Recognizes students who exemplify leadership in the community, live their lives in the spirit of Loyola, and light the way for other students to follow.​
The Center for Diversity & Inclusion is honored and excited to organize the Diversity Awards to showcase key students, alumni, faculty, and staff members who have contributed to the success of our diverse student population academically, spiritually, culturally, and professionally. Awards also highlight outstanding individuals who have committed themselves to embracing diversity and social justice at Loyola. The Diversity Awards were first presented as part of the Excellence Awards Ceremony in the spring of 2022.
Recognize graduate, professional, and/or adult students who demonstrate a commitment to excellence, service that promotes justice, and demonstrate values-based leadership in each award category.
Recognizes rising seniors who have demonstrated a commitment to leadership, academic excellence, and service to others.
Recognize outstanding students in Residence Life.
Recognize students expressing leadership on Loyola's value of sustainability.
Recognize students who have excelled at their athletic disciplines.
Recognize outstanding student employees.
Represents the continued service of a student veteran within the Loyola community. A student veteran who engages with the broader Loyola community and supports their fellow student veterans.
Recognizes students who are committed to unifying the joys of the heart with the intellectual pursuits of the mind. The Unity of Heart & Mind Award was retired in 2022.