archive
Congratulations Hunyong Cho on Winning the Mini-Hackathon!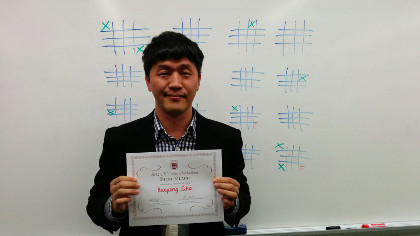 On Friday October 17th, Loyola held its first Mini-Hackathon. Thirteen teams hailing from both the Computer Science and Mathematics and Statistics departments competed for a $150 prize. The 3 hour competition involved the students solving a 4-dimensional tic-tac-toe game.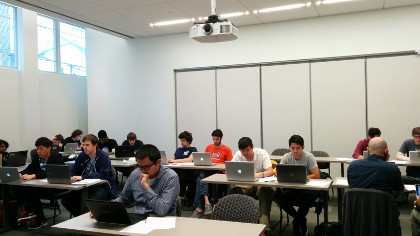 The winning teams were:
1st place: Hunyong Cho
2nd place (tied):
Pichleap Sok and Shilpika Shilpika (Team: 2 Stars)
George Seelinger and Gordon Kratz (Team: Avoid the void)
Nicholad Tilelli and Brian Gathright (Team: Can we do better)
Though no team had error- free solutions, judges determined that Hunyong had the most elegant solution to the problems. The three teams tying for second had methods that were considered to be on the right track.
Congratulations to all who competed! For full information about the competition see the competition summary. Join us March 27th for the spring competition.