Department of Health Informatics and Data Science and Center for Health Outcome and Informatics Research's
HEALTH INFORMATICS SEMINAR SERIES
presents:
"Public Health Informatics, COVID-19, and Vaccination Roll-out"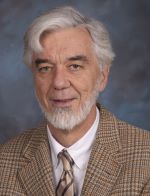 Speaker: Richard Cooper, MD
Professor Emeritus and former Chair
Department of Public Health Sciences
Loyola University Chicago
When: Wednesday, January 27, 2021 11:00 am – 12:00 pm
Join via Zoom Link: https://luc.zoom.us/j/82521187159
About the speaker: Richard Cooper, M.D. is Professor Emeritus and former Chair of the Department of Public Health Sciences (until July, 2020) at Loyola University Chicago. He received training in Clinical Cardiology, and completed an NIH fellowship in Cardiovascular Prevention, Epidemiology, and Nutrition. His major research focus has been a description of the evolution of cardiovascular disease across the course of the African diaspora. Dr. Cooper received a MERIT award from the NIH in 1998 and has served on numerous advisory and review panels. He is a consultant to the WHO, the CDC on issues related to control of cardiovascular disease in developing countries, and is Course Director for an annual training program in sub-Saharan Africa. In the last several years he has written widely on the topic of genetics and race and has been a frequent speaker at professional meetings. He was a member of the National Advisory Council of the National Human Genome Research Institute (NIH) from 2008-2011.
Approval: This educational activity conforms to the guidelines required for an educational program to receive CME Category 1 credit. Your activity was approved for 1 category 1 credits towards the AMA Physician's Recognition Award.
* Visit here to watch previous presentations and to find more information about future seminars.