Healthcare Administration
Healthcare Administration
Agile leaders in healthcare delivery
In the constantly changing health care landscape, health care administrators play a vital role in managing health delivery systems and services, including creating unique solutions to some of health care's toughest problems. The Department of Healthcare Administration educates the next generation of health care administrators with the values and understanding to be ethical leaders in the health care arena. Through experiential learning alongside faculty, community engagement activities, and interdisciplinary research, we prepare students to thrive in a fast-growing professional field shaping the future of health care and impacting lives.
Earning a Bachelor of Science in Healthcare Administration or Master of Healthcare Administration positions you for success in one of today's fastest growing fields. The U.S. Bureau of Labor Statistics projects a 17% growth rate for healthcare administrators through 2024. In 2021, U.S. News & World Report ranked the Health Services Manager as the #1 Best Business Job. This comes as no surprise as a healthcare administration degree prepares you to shape tomorrow's health care, a rewarding, challenging, and exciting career.
Our Bachelor of Science in Healthcare Administration is fully certified by the Association of University Programs in Health Administration (AUPHA), and our Healthcare Administration program is guided by the External Advisory Board (EAB).
"Healthcare Administration is a tremendously creative field that combines art, science, and common sense to find workable solutions to extremely complex and important challenges."
FACULTY EARNS NATIONAL APPOINTMENT
Maggie Ozan Rafferty joins 2021 Malcolm Baldrige National Quality Award Board of Examiners.
NATIONAL CASE COMPETITION WIN
Led by faculty coach Assistant Professor John Brady, Dana Varughese, Roksana Lech, and Megan Sturonas beat out 11 other undergraduate teams at the Penn State 2020 Case Competition.
ALUMNI ACHIEVEMENT
Chicago Healthcare Executives Forum recognizes Loyola alumna with leadership award.
ALUMNI VOICE
"At first, I wanted to bring value to the medical field as a nurse or a doctor, but then I realized the importance of administration in the delivery of care." DANA VARUGHESE (BS '21)
FEATURED FACULTY
From corporations to clinics, our faculty are established leaders in the healthcare field with a diverse background of experience including pharma and supply side, government, health advocacy, law, and the payer industry. In the classroom, they are dedicated to shaping future healthcare leaders with the skills to solve complex problems, operate a healthcare service line, and work with healthcare teams to deliver high-quality patient care.
DEPARTMENT SPOTLIGHT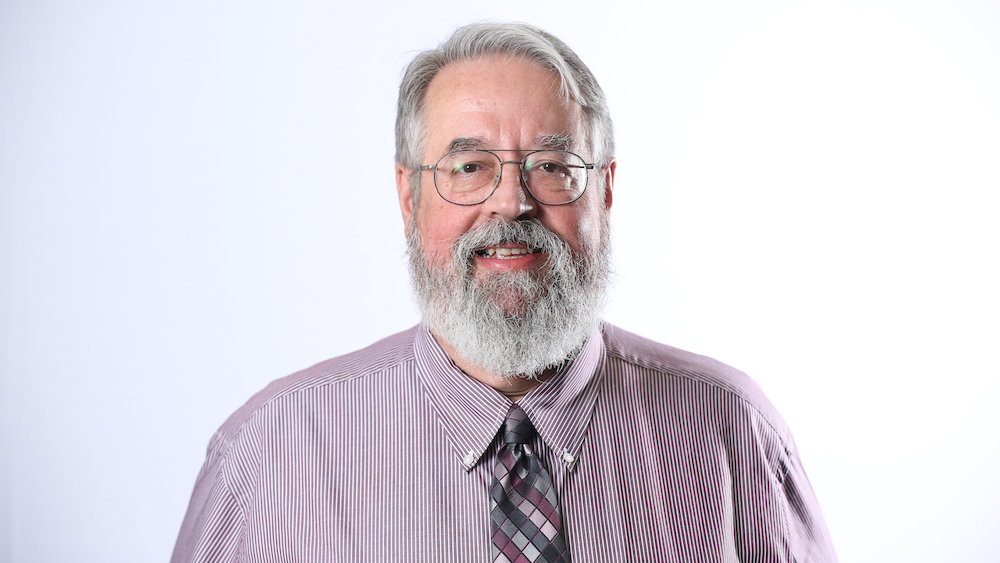 Lifetime Achievement Award
For more than 40 years, Dan Swartzman has taught public policymaking, social justice, and health management. In October 2021, he was honored with one of the highest recognitions a public health professional can earn, a Lifetime Achievement Award from the American Public Health Association. Read more.