Assistant VP of Community Impact, Wintrust Financial Corporation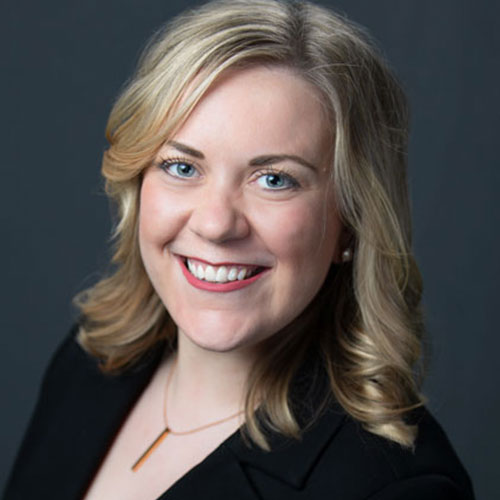 Elizabeth Okey is the Assistant Vice President of Community Impact at Wintrust Financial Corporation. She has nearly 15 years of experience in social impact, business and stakeholder engagement and communications. At Wintrust she specializes in communications, employee engagement and community relations.
Most recently, Elizabeth worked for Burson-Marsteller consulting corporate clients on corporate responsibility initiatives and communications needs including corporate responsibility reports and internal and external communications.
Prior to Burson, Elizabeth spent more than seven years in the Chicago non-profit sector, specializing in program development, corporate stewardship, fundraising and community engagement. Elizabeth earned a Master's of Business Administration in Social Innovation and Leadership from the University of Illinois at Chicago. She received a Bachelor of Arts in Human Development and Social Relations from Kalamazoo College. Elizabeth serves on the Advisory Board for the Women's Football Alliance and the Executive Board of Directors for USA Football.