Professor and Former Dean, Quinlan School of Business, Loyola University Chicago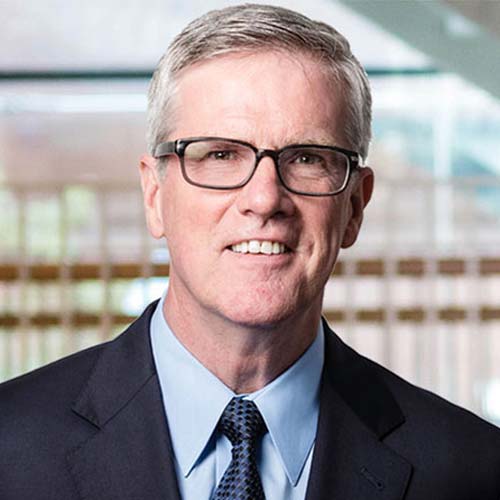 Kevin Stevens is a professor and former Dean of the Quinlan School of Business at Loyola University Chicago. During his tenure as dean (2015-21), the Quinlan School of Business deepened its commitment to helping address income inequality, promote social responsibility, and aid social enterprises. Its rankings and reputation for both graduate and undergraduate business programs also continued to strengthen.
While Stevens was dean, the school hired several leading ethicists and relaunched the Baumhart Center for Social Enterprise and Responsibility. Other groundbreaking new initiatives include the Loyola Business Leadership Hub, the Q Mentorship program for undergraduates, and new degree programs including the Baumhart Scholars MBA and MS in Business Data Analytics.
Prior to becoming dean of the Quinlan School of Business, Stevens served DePaul University for more than 25 years, including as director of the School of Accountancy and Management Information Systems and as the KPMG distinguished professor of accountancy.
Stevens holds a Doctor of Business Administration (accountancy) from the University of Kentucky, a Master of Accounting Science from the University of Illinois at Urbana-Champaign, a Master of Science in Taxation from DePaul University, and a Bachelor of Arts from Loyola University Chicago.