Sandra Williams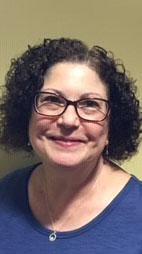 Sandra Williams
1975 B.A. Psychology (Minor: Elementary and Special Education)
1981 M.S. Guidance and Counseling
After graduating from Mundelein College, Sandy accepted a position as a high school special education teacher. She was tasked with opening the first self-contained LD/BD/ED classroom in the Glenbard High School District. She wrote the curriculum for the program, chose and ordered textbooks, and taught all subjects needed for graduation, except PE.
A few years later, while teaching full-time, Sandy earned an M.S. in Guidance and Counseling at Northern Illinois University. Later, she accepted a position as a junior high guidance counselor, providing academic, individual, and group counseling. Sandy also organized and supervised state mandated testing. In 1995, she became a high school guidance counselor where she provided academic, career, and college counseling.
Sandy retired after a 31-year career as an educator. She is an active retired member of the Illinois Association for College Admission Counselors and the Illinois Education Association. Sandy has served on the Mundelein College Alumnae Board for over 12 years. She is also a proud member of a Fox Valley grassroots group since Spring 2017. Sandy has served on many committees including the planning group that sponsored the "Women's March" in Geneva, Illinois, in January 2019 and 2020.
She is a long time member of the Morton Arboretum and loves hiking on the grounds. Her other passions include photography, travel, and reading.