Restoration Work Days
Spend Your Saturday Volunteering at LUREC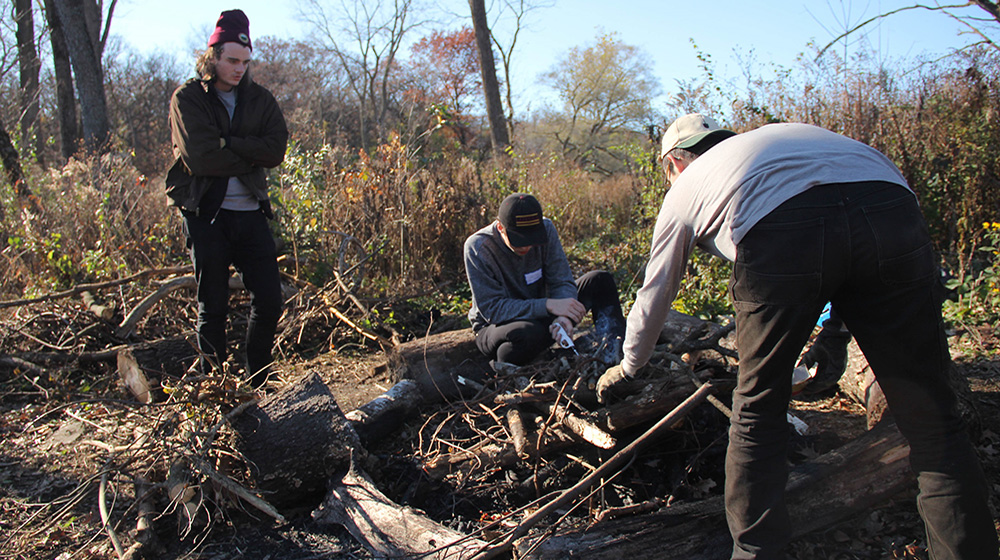 Get your community service done in the great outdoors and spend one Saturday a month in beautiful McHenry County restoring Loyola's Retreat and Ecology Campus. Join us, every second Saturday of the month, for a Restoration Work Day at LUREC. We're always looking for a few good volunteers to help restore the natural areas of our Retreat and Ecology Campus.
Saturday mornings are full of restoration activity and volunteers will get a chance to:
clear brush (buckthorn and honeysuckle removal)
monitor water flow to and from artificial pond
collect seeds and plant native species.
After lunch (its on the house) volunteers will help with chores on the farm.‌
Check out these pictures of work volunteers have done on Restoration Work Days.
---
Restoration Work Day Volunteer Schedule
LUREC Restoration Work Days occur on the second Saturday of every month. The volunteer session starts at 9:30 a.m. at LUREC and lunch will be served. *Please note that there will be no vans available during the summer months.

Academic Year 2019-2020
Work Day Schedule

July 13, 2019
August 10, 2019
September 14, 2019
October 12, 2019
November 9, 2019
December 14, 2019
January 11, 2020
February 8, 2020
March 14, 2020
April 11, 2020
May 9, 2020





Please RSVP to Bobbi Lammers at rlammer@luc.edu if you are able to attend.