Arabic Language Coach
Asmaa Raeedy
مرحبا my name is Asmaa Raeedy, and I go by Sam. I am from Jeddah, Saudi Arabia born and raised. In addition, lived in China for 11 years + 2 debatable years. As a result, I am trilingual. I am a senior majoring in Mathematics and Computer Science (Pre-med). Moreover, I LOVE to travel, and one thing I learned while traveling is that if you want to learn a language, you need to speak it. Speaking with natives is the best way of learning, and that's why I am here to help you improve your Arabic. I learned Chinese by speaking, and you will be able to do the same with Arabic (inshallah). I love sports such as volleyball, basketball, and horse riding maybe we have something in common. I hope to be of a great asset for you this semester.
Former Language Coaches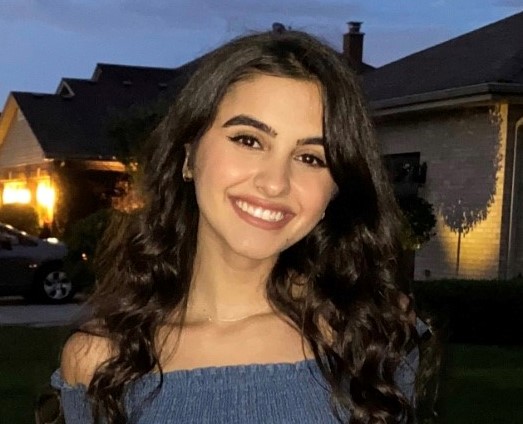 Lilia Abushaban
I'm a senior here at Loyola majoring in Global & International Studies and minoring in Arabic Language and Culture. I am a Palestinian-American and was born and raised in the south-west suburbs of Chicago. I grew up speaking Arabic at home with my family and have always been infatuated with the cultural diversity and politics of the Middle East. I also have worked as an Arabic tutor on multiple opportunities. I have traveled to the Middle East a couple of times; visiting places like Palestine, Saudi Arabia, and Jordan and learned so much about the people, cultures and political atmospheres there. My hobbies include exploring the different neighborhoods in Chicago with my friends, rollerblading, and visiting various coffee shops. I look forward to getting to work with you all!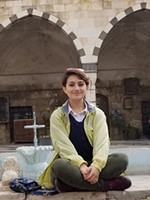 Enas Aldakkak
Enas is a junior majoring in psychology. She joins our Arabic team in 2020 as an outstanding Arabic language coach helping students work on oral language skills, in both Formal and Levantine Arabic, and authentic cultural interactions. Enas was born and raised in Damascus, the capital of Syria. Due to the war, she moved to Illinois where her mother originally lived. She still visits Syria almost every year during winter break. She loves visiting Syria to refresh her mind and rejuvenate into a new mindset to start with in her next semesters. In her free time, Enas likes to read books, draw, and write. She is very passionate about Learning new languages. She is a native Arabic speaker, fluent in English and working on learning Spanish. She genuinely believes that languages are the key to learn about new cultures. Please stop by to have a conversation with Enas and help her learn about your culture too.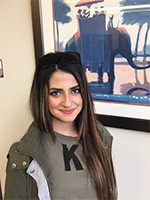 Ola Al-Bayati
Ola is a senior at Loyola University Chicago majoring in Cellular & Molecular Neuroscience and Biology with a minor in Arabic Language & Culture. Being a native Arabic speaker from Iraq, born and raised in Jordan, Ola grew up speaking multiple dialects including shami, Iraqi, masri, .etc. Ola has visited multiple Middle Eastern countries learning more about their cultures and traditions, and she loves sharing those experiences with others. In her free time, Ola likes to help out by volunteering at non-profit organizations helping refugees. She plans to extend her aid after earning her medical degree and using it to seek out more ways to further help out refugees and give back to her community.