Sara Ring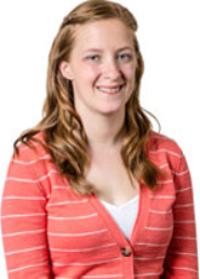 Sara Ring ‌
Product Intelligence Consultant‌
Allstate, Northbrook, IL
---
Sara Ring, a graduate of Loyola's MS in Applied Statistics, is a Product Intelligence Consultant at Allstate Insurance, where she helps her company better understand product and consumer data.
How has a degree from Loyola impacted your career?
I credit Loyola with my current job and skill set. A classmate recommended me to Allstate, and I had a new job upon graduation. Every company is looking for someone who can combine analytics with strong communication skills. Loyola prepared me for both.
How do you use statistics at your job?
I'm able to compile and present data in a way that helps my internal clients. That's the wonderfully creative side to statistics—you're interpreting and helping others make sense of data.