Rome Center Campus
In 1962, John Felice, SJ, led a group of Loyola students to Rome for a study abroad trip. His dream was to establish a branch of Loyola's College of Arts and Sciences in Rome, where American students could study for a semester or year while being exposed to European history and art.
The first campus that served as the home of the Loyola study abroad program was the Casa Italiana Viaggi Internazionali Student (CIVIS), built for the 1960 Rome Olympics. The Loyola study abroad program, soon named the Rome Center for Liberal Arts, remained at this campus until 1966, when expanding student interest and increasing class sizes required a new campus. In 1966 the Rome Center moved to its second site - the Villa Tre Colli on the Via de Cammillucia. This location marked the beginning of the Rome Center's residency on the Monte Mario.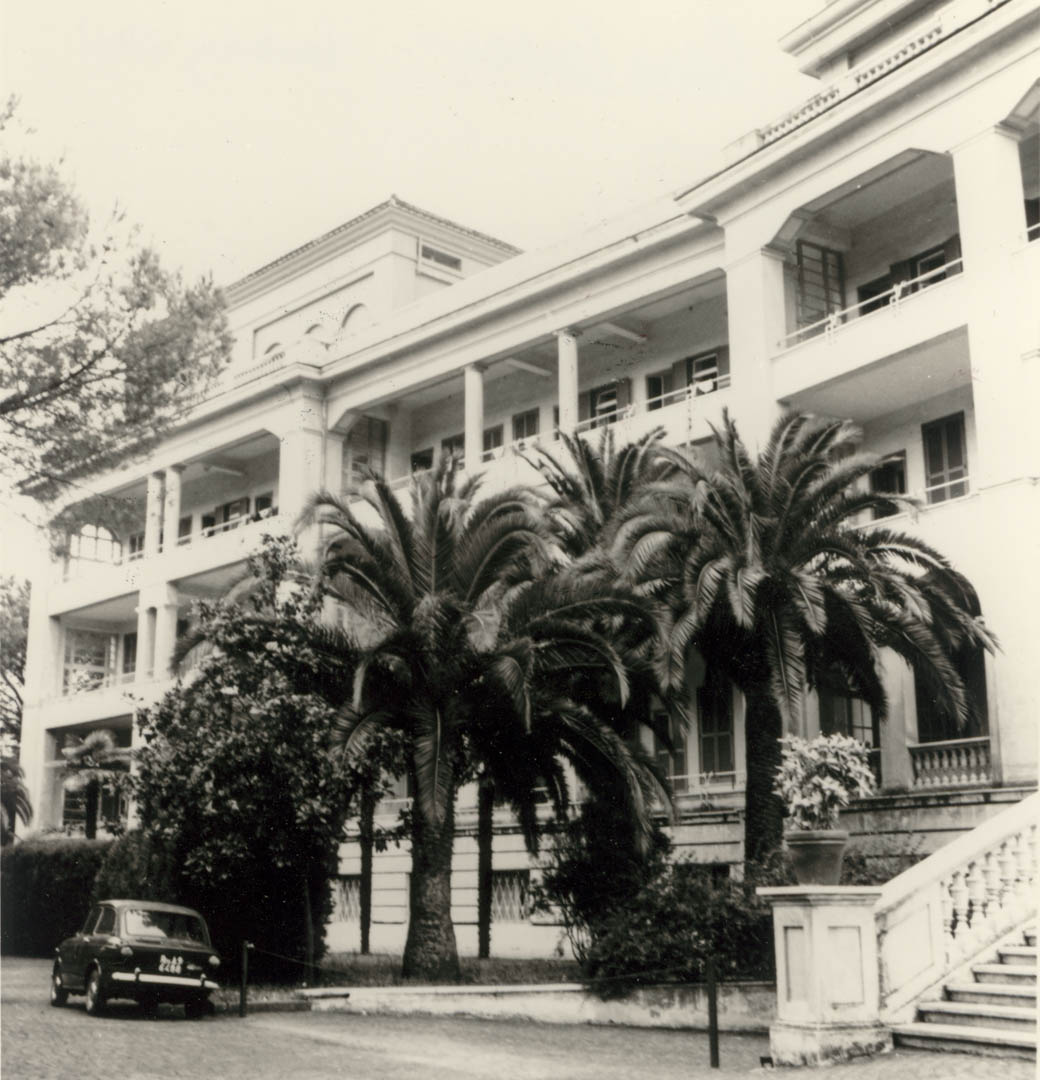 Continually increasing student populations led to another move in 1972 to the Villa Maria Teresa on the Via Trionfale. This remained the Rome Center campus until 1978, when it moved for the last time.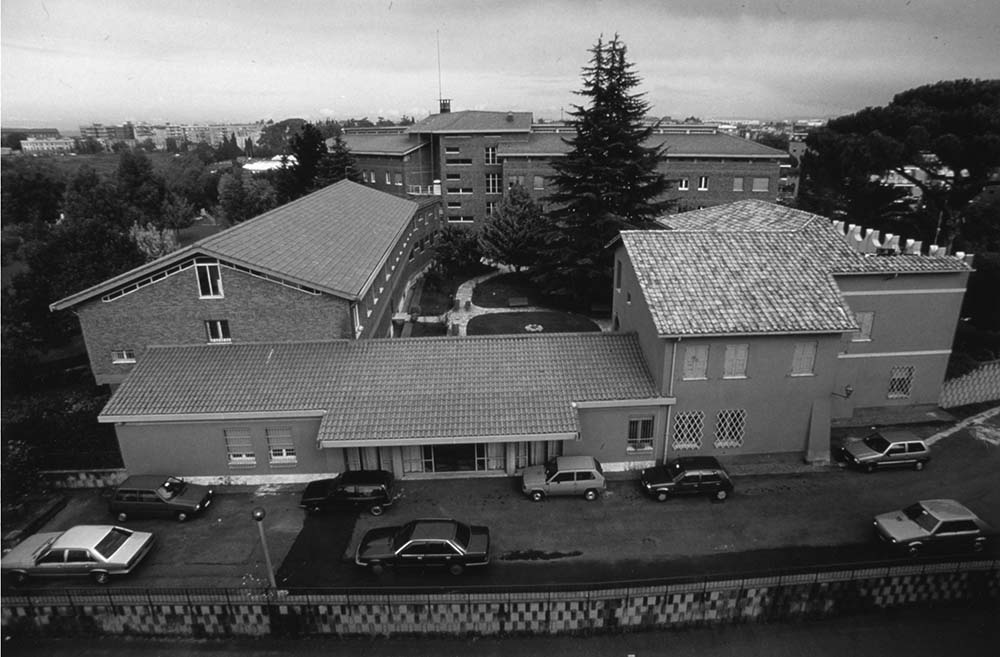 In 1978, the Rome Center moved for the fourth and final time to Via Massimi on the Monte Mario. Loyola purchased the property in 2006, making the campus the permament home of the John Felice Rome Center.
More information on the Rome Center campuses can be found in Loyola University Chicago by Kathryn A. Young and Ashley Howdeshell (The Campus History Series, Arcadia Publishing, 2020). Available at https://www.arcadiapublishing.com/Products/9781467105590 .