Berrigan Week
This Fall, the Hank Center will host a series of events looking back at the convulsive happenings of the year 1968. This semester-long series kicks off with Berrigan Week, a three day commemoration of the activist Jesuit priest's powerful impact on the evolution of the Church during the civil rights era.
Starting the week strong with an art exhibit and reflection by author Bill Wylie-Kellerman, a personal friend of Berrigan's, this mini-series will then feature a documentary on the priest's life, as well as a symposium on Berrigan's letters and conscious acts of faith. This exciting week's final day will include a panel entitled The Catholic Left and a creative evening with special guest and poet Fred Marchant, who will lead a live poetry and music reception following tones of conscience, protest, and peace.
The Hank Center for the Catholic Intellectual Heritage warmly invites you to attend this exciting week commemorating a man whose life has embodied the concept of active faith.
This exciting succession of events will take place September 18-20th.
All are welcome.
Berrigan Week Lineup
September 18 | all day
Seeking Shelter Exhibit
An Art Exhibit celebrating Dan Berrigan, SJ and William Stringfellow
Damen Fireplace, Damen Student Center
September 18 | 7pm
Berrigan and Stringfellow: The Politics of Friendship
A reflection by author Bill Wylie-Kellerman
McCormick Lounge, LSC
September 19 | 5:30-7:30pm
Seeking Shelter: A Story of Place, Faith and Resistance‌
‌A documentary by Susan Hagedorn, 32 minutes
Damen Cinema, LSC
Following the film and talk-back with Susan Hagedorn, join us for the opening gala of the Seeking Shelter Art Exhibit
Damen Fireplace, Damen Student Center

September 20 | 4:00-6:30pm
Berrigan Week Symposium
Featuring a conversation on The Berrigan Letters with Dan Cosacchi and Michelle Nickerson, followed by a panel entitled "The New Catholic Left"with Fred Marchant, Kathleen Ridolfi, and Shawn Francis Peters.
Palm Court, LSC

September 20 | 6:30-8:00pm
The Poetry and Music of Protest
Poetic and musical reception with Fred Marchant
Piper Hall, LSC
Meet the speakers
September 18th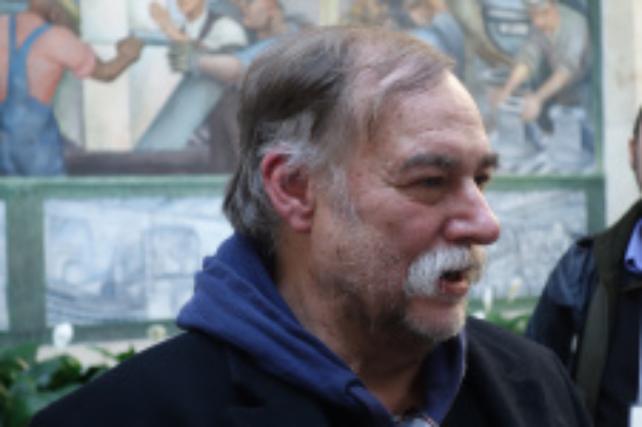 Bill Wylie-Kellermann is a non-violent community activist, a member of the Detroit Catholic Worker, and retired Methodist pastor. As a seminarian at Union Theological Seminary (NYC) he fell under the sway and mentorship of Daniel Berrigan and William Stringfellow and was a friend until their deaths. Bill has been engaged in liturgical direct action for 5 decades. He's authored six books, among them Principalities in Particular: A Practical Theology (Fortress, 2017), and William Stringfellow: Essential Writings (Orbis, 2014). He served as series editor for the republication of Stringfellow's writing (Wipf and Stock). He is a co-founder of Word and World and faculty at Ecumenical Theological Seminary (Detroit). A member of the Homrich 9, prosecuted for blocking water shut-off trucks, he is currently responsible for direct action with the Michigan Poor Peoples Campaign. In Jesus, he bets his life on the gospel non-violence, good news to the poor, Word made flesh, and freedom from the power of death.
Back
September 19th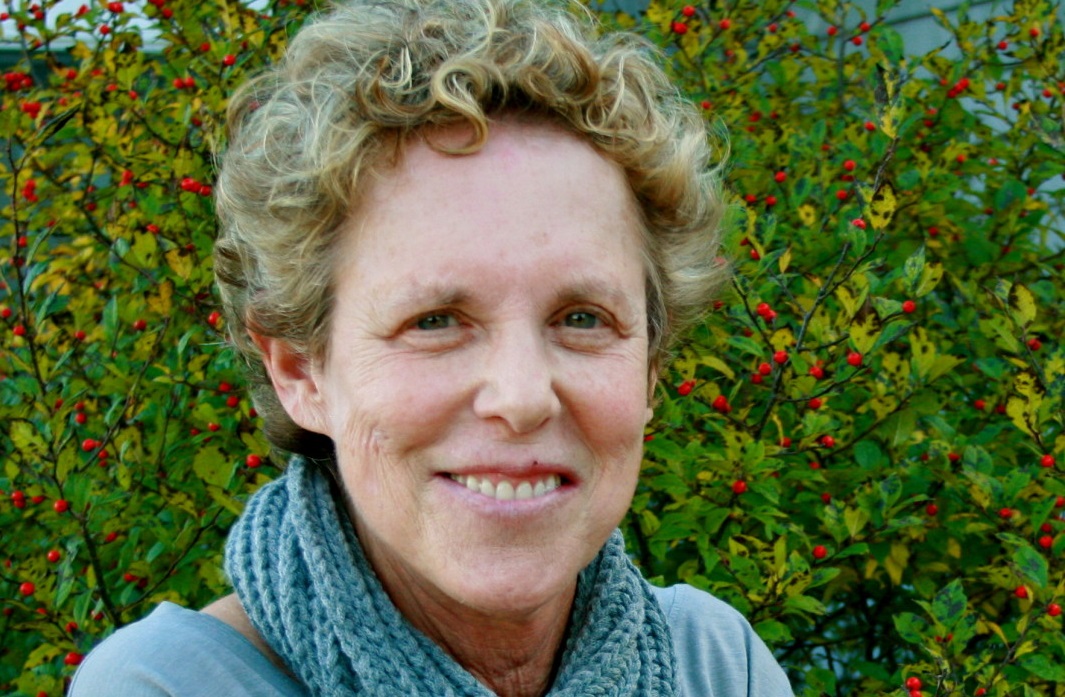 Dr. Susan Hagedorn is a nurse practitioner and educator whose career has been dedicated to social justice as a nurse educator, nurse practitioner, philanthropist, filmmaker, and activist. Sue earned a B.S. in Nursing from the University of Massachusetts Amherst College of Nursing, an M.S. in Maternal-Child Nursing, and a Ph.D. in Nursing at the University of Colorado where Sue is an Associate Professor Emeritus. She has practiced and taught psychiatric, pediatric, and public health nursing as well as pediatric and women's health nurse practitioners. Dr. Hagedorn has been a part-time resident of Block Island since 2005 and has served on the BIHS board since 2013. She has also produced more than 20 films focused on nursing and social justice, including Seeking Shelter: A Story of Place, Faith, and Shelter on Dan Berrigan.
Back
September 20th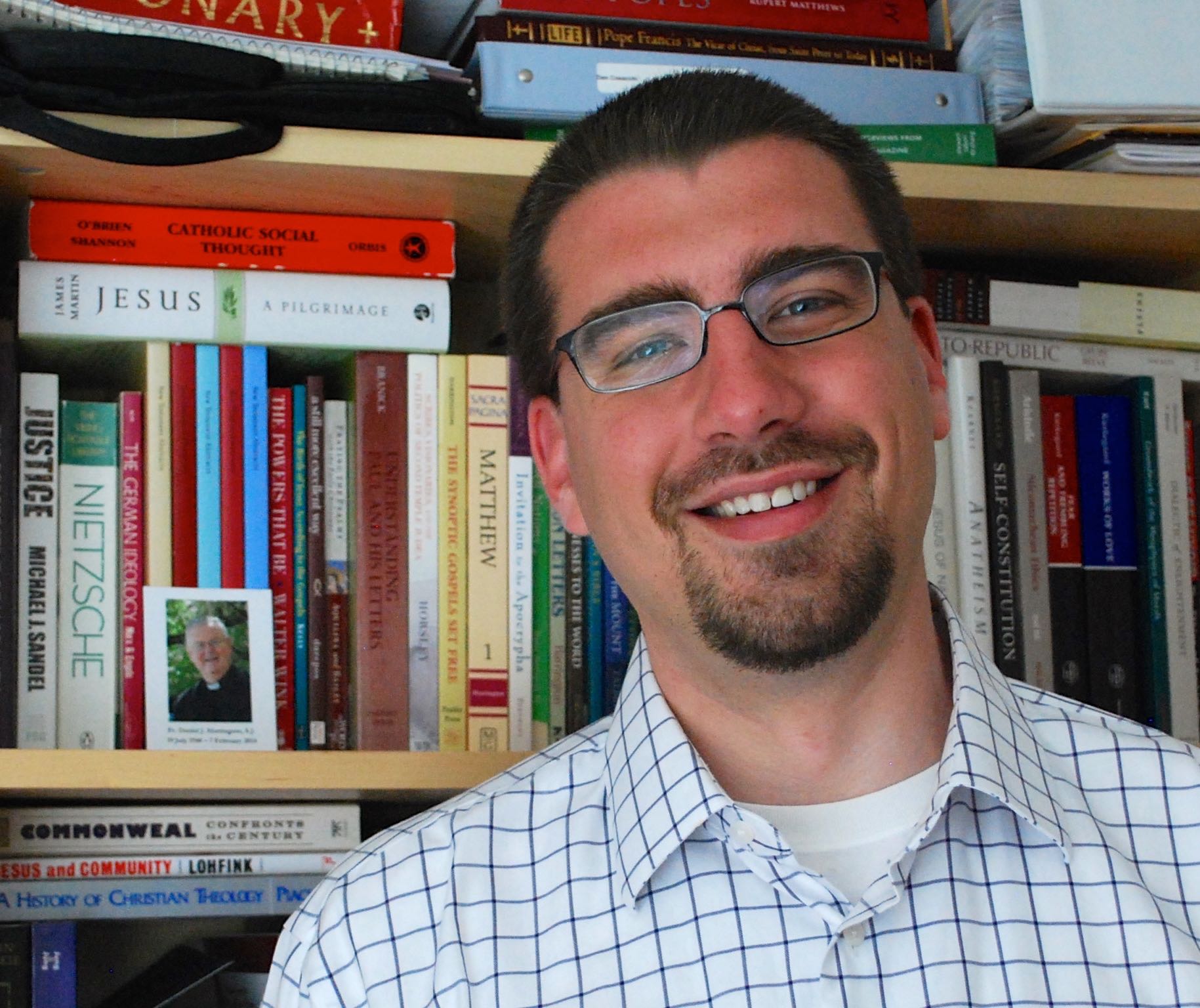 Daniel Cosacchi is the Canisius Postdoctoral Fellow and Lecturer of religious studies at Fairfield University, where he is affiliated with the Center for Catholic Studies and the Ignatian Residential College and teaches courses in Christian theology and Catholic social teaching. He received a doctorate in theology and ethics from Loyola University Chicago in 2016, having written a dissertation on the ecological impacts of warfare, and the ramifications for Catholic social thought. He is co-editor of The Berrigan Letters: Personal Correspondence between Daniel and Philip Berrigan (Orbis Books, 2016). In progress is a book on the theology of Daniel Berrigan, tentatively entitled Devotedly in the Lord.
Back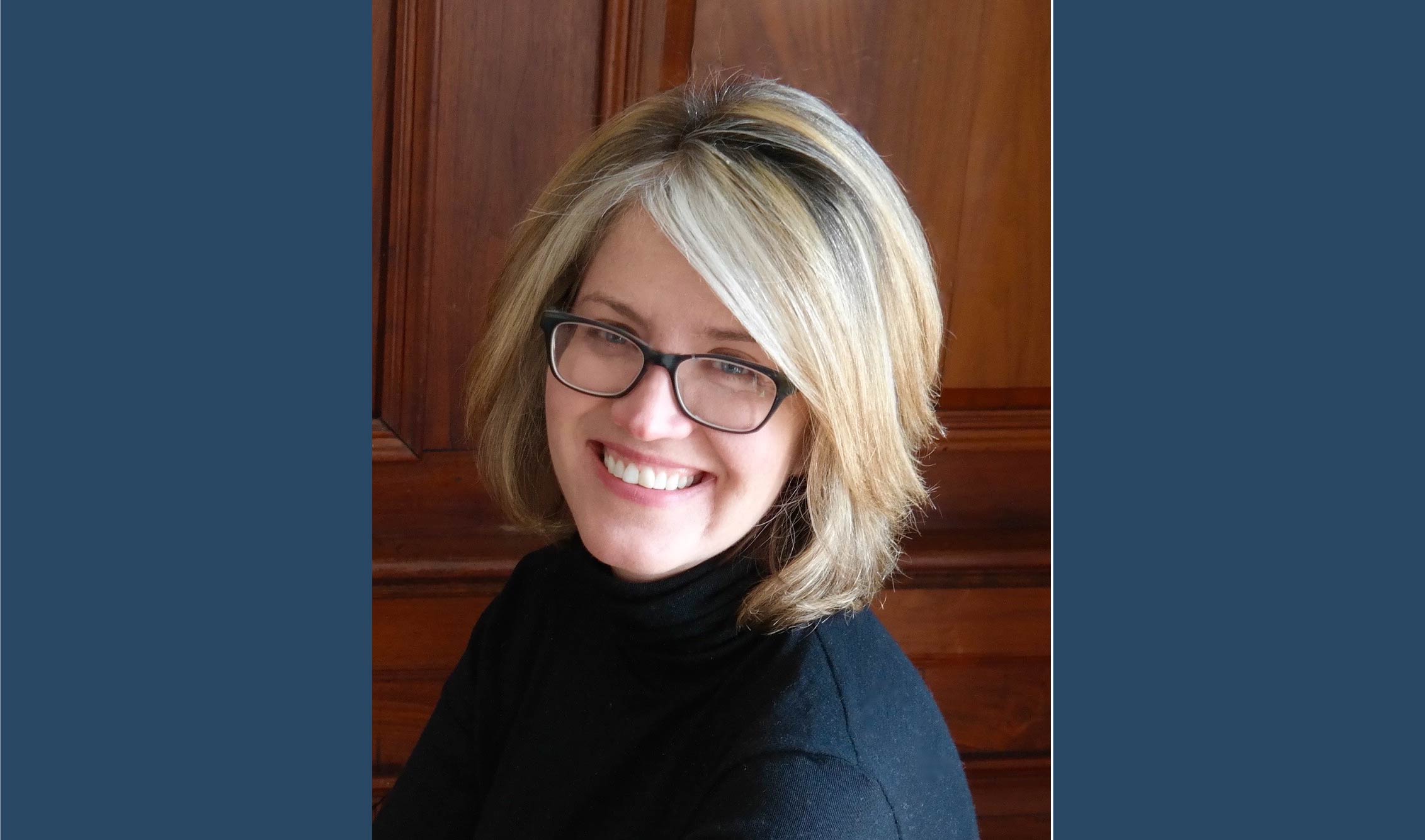 Michelle Nickerson is Associate Professor of History at Loyola University Chicago where she teaches U.S. women's, gender, urban, and political history. She has published two books: Mothers of Conservatism: Women and the Postwar Right and a volume of essays she co-edited called Sunbelt Rising: The Politics of Place, Space, and Region. Nickerson gives talks about her work as part of the OAH Distinguished Lecturer Program. She is currently writing about the Camden-28, a group of Catholic radicals arrested by the FBI for raiding a draft board office in opposition to the Vietnam War in 1971.
Back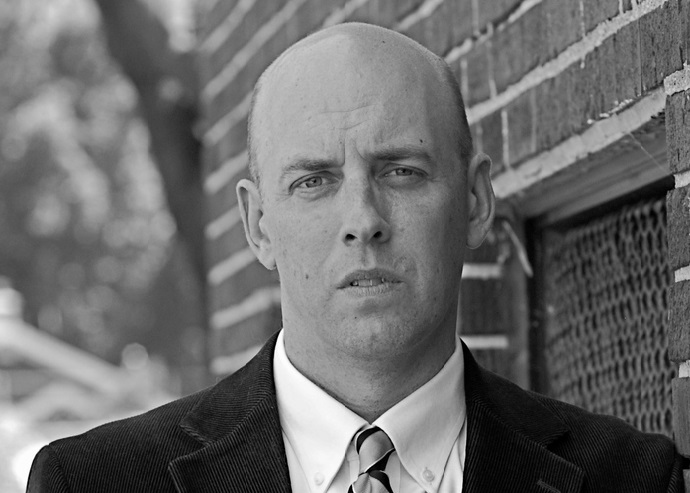 An internationally-recognized expert on religious liberty issues, Shawn Peters has been featured by CNN, PBS, Court TV, Time magazine, and The New York Times. He is the author of five books, including The Catonsville Nine: A Story of Faith and Resistance in the Vietnam Era (Oxford University Press). Peters holds an undergraduate degree from Rutgers University and graduate degrees from the University of New Hampshire, the University of Iowa, and the University of Wisconsin-Madison. He currently teaches in the Integrated Liberal Studies Program at UW-Madison.
Back
Fred Marchant is the author of five books of poetry, the most recent of which is Said Not Said, from Graywolf Press. His first book, Tipping Point, won the 1994 Washington Prize from The Word Works, and was reissued in a 20th anniversary second edition. He is co-translator (with Nguyễn Bá Chung) of books by two contemporary Vietnamese poets, Trần Dăng Khoa and Võ Quê. Editor of Another World Instead: The Early Poems of William Stafford, 1937-1947, Marchant is an Emeritus Professor of English at Suffolk University in Boston. He has been a longtime teaching affiliate of the William Joiner Institute for the Study of War and Social Consequences at UMass-Boston, and was one of the first Marine officers to be honorably discharged as a conscientious objector during the Vietnam War. In 2009 he won the New England Poetry Club's May Sarton Award, given to poets whose work "is an inspiration to other writers."
Back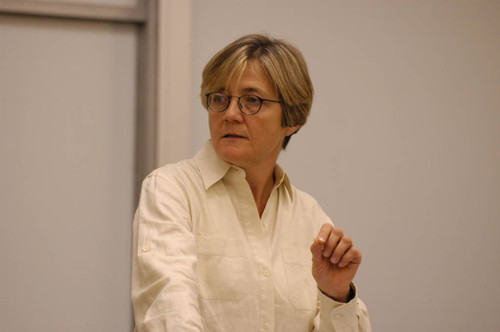 Kathleen "Cookie" Ridolfi is a Professor of Law at Santa Clara University School of Law and the cofounder and former Director of the Northern California Innocence Project. In 2004, she co-founded the Innocence Network, an affiliation of organizations dedicated to pursuing exonerations on behalf of wrongfully convicted prisoners and working to redress the causes of wrongful conviction. In 2010, Professor Ridolfi launched the VERITAS Initiative, a research and policy program at Santa Clara University School of Law committed to pursuing data-driven justice reform. She remains committed to educating law students by teaching in the areas of criminal law, wrongful conviction, and legal ethics. Professor Ridolfi has been the recipient of numerous awards, including California Lawyer Magazine Attorney of the Year, Women Defenders Annual Award, and the ACLU's Don Edwards Civil Liberties Award. She received both her BA and JD from Rutgers University.
Back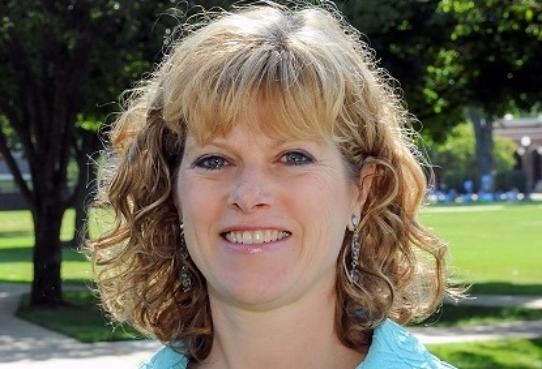 Heidi Schlumpf is national correspondent for the National Catholic Reporter and is based in Chicago. She has three decades of experience covering religion, spirituality, social justice and women's issues, and is the author/editor of three books, including Elizabeth A. Johnson: Questing for God (Liturgical Press, 2016), While We Wait: Spiritual and Practical Advice for Those Trying to Adopt (ACTA, 2009) and the Notre Dame Book of Prayer (Ave Maria Press, 2010). Schlumpf is a graduate of the University of Notre Dame and has a master's degree in theological studies from Garrett Evangelical Theological Seminary at Northwestern University. She and her husband are members of St. Gertrude Parish in Chicago.
Back
Click here to view our Berrigan Week Videos!