About Us
The Joan and Bill Hank Center
for the Catholic Intellectual Heritage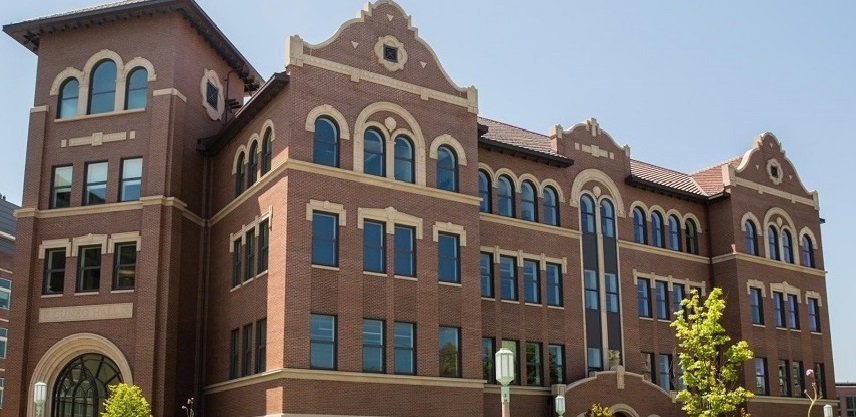 The Joan and Bill Hank Center, one of Loyola's five Centers of Excellence, is a venue for faculty, students, and staff to learn about, and investigate, Roman Catholic thought and its links to all academic disciplines. With its strong emphasis on scholarly research and interdisciplinary engagement, The Hank Center is a productive space where the fruits of scholarship and inquiry can be encountered, discussed, and shared.
The Center was founded in 2006 aiming to preserve and foster the Catholic intellectual heritage not only at Loyola University Chicago, but also in the broader community. On April 24, 2007, Loyola University Chicago renamed this Center of Excellence in honor of two generous friends and benefactors—Joan Los (BS'54) and Bill Hank.
The Center offers a host of programs, initiatives, and grants aimed at helping our community to connect with, research, and communicate the Catholic intellectual heritage in cross disciplinary and cross-cultural ways-- and always under the mantle of faith, justice, and reason.
Connecting to Roman Catholic thought
The CCIH Reading Groups offer faculty the opportunity to read and discuss a classic text in the Catholic intellectual tradition with their peers from across the disciplines and around the university.


Researching Roman Catholic thought
Faculty research projects for both individuals and groups concerned with or connected to Catholic intellectual heritage are funded by the Center. The typical goal is a published text, but it can also include an organized conference or team-taught course.


Communicating Roman Catholic thought
The Cardinal Newman Lecture Series provides an opportunity, each spring, for a noted scholar who has converted to Catholicism to offer faculty and students a reflection on how their identification with the Catholic Church and the Catholic intellectual tradition influences and impacts their own professional research and scholarship.
The Joan and Bill Hank Center for the Catholic Intellectual Heritage stewards the Jesuit principle of finding God in all things, which is at the core of the mission of Loyola University Chicago. At the Center, the rich and variant lines of the Catholic intellectual tradition are explored, communicated, and renewed.
Get to know our Staff:
Michael P. Murphy
Director, The Hank Center for the Catholic Intellectual Heritage
Senior Lecturer, Department of Theology
Michael Murphy is Director of Catholic Studies and Director of Loyola's Hank Center for the Catholic Intellectual Heritage. He earned his doctorate in Theology, Literature, and Philosophy from the Graduate Theological Union, Berkeley, an MA in English from San Francisco State University, and undergraduate degrees in English and Great Books from the University of San Francisco. His research interests are in Theology and Literature, Sacramental Theology, and the socio-political cultures of Catholicism, but he also writes about issues in eco-theology and social ethics. Dr. Murphy, a Senior Lecturer in the Theology Department, is a National Endowment for the Humanities fellow. His first book, A Theology of Criticism (Oxford), was named a "Distinguished Publication" in 2008 by the American Academy of Religion.
Program Areas
Catholic Studies
Theology and Literature
Sacramental Theology
Ignatian Spirituality and Pedagogy
Research Interests
Mike's work explores the idea that the Catholic intellectual tradition is not only an essential resource for content, but is also one with a deeply ingrained interdisciplinary method as well. With this theoretical framework in mind, Mike engages the following fields and subfields as projects in constructive, integral theology: ​
Theological Aesthetics
The Catholic Literary Tradition
The Literary and Political Cultures of Catholicism
Religion and Mimetic Theory
Systematic Theology (Christology, Trinitarian Theology)
Sacramental Theology
Christian Spirituality
Selected Publications
"Breaking Bodies: Flannery O'Connor and the Aesthetics of Consecration" in Revelation & Convergence: Flannery O'Connor and Her Catholic Heritage, M. Bosco and B. Little, eds., Washington DC: Catholic University Press, Forthcoming, 2016.
"Shame and the Signs of Hope: Encyclical as Examen," Conversations Magazine, Fall 2016.
"Tantum Ergo: Fury Destroys the World" a theological introduction to the reissue of Robert Hugh Benson's Lord of the World, Notre Dame: Ave Maria Press, 2016.
"Swipe left: A Theology of Tinder and Digital Dating," America, 8/17/15.
"Suspicious Minds: The Spirituality of the Postmodern Nones," America, 2/24/14.
"Hanging (onto) Words: Language, Religion and Spirituality in The Handmaid's Tale" in Critical Insights: Margaret Atwood. New York: Ebsco/Salem Press, 2012.
A Theology of Criticism: Balthasar, Postmodernism, and the Catholic Imagination. New York: Oxford University Press, 2008.
Joe Vukov, PhD
Associate Director, The Hank Center for the Catholic Intellectual Heritage
Associate Professorr, Department of Philosophy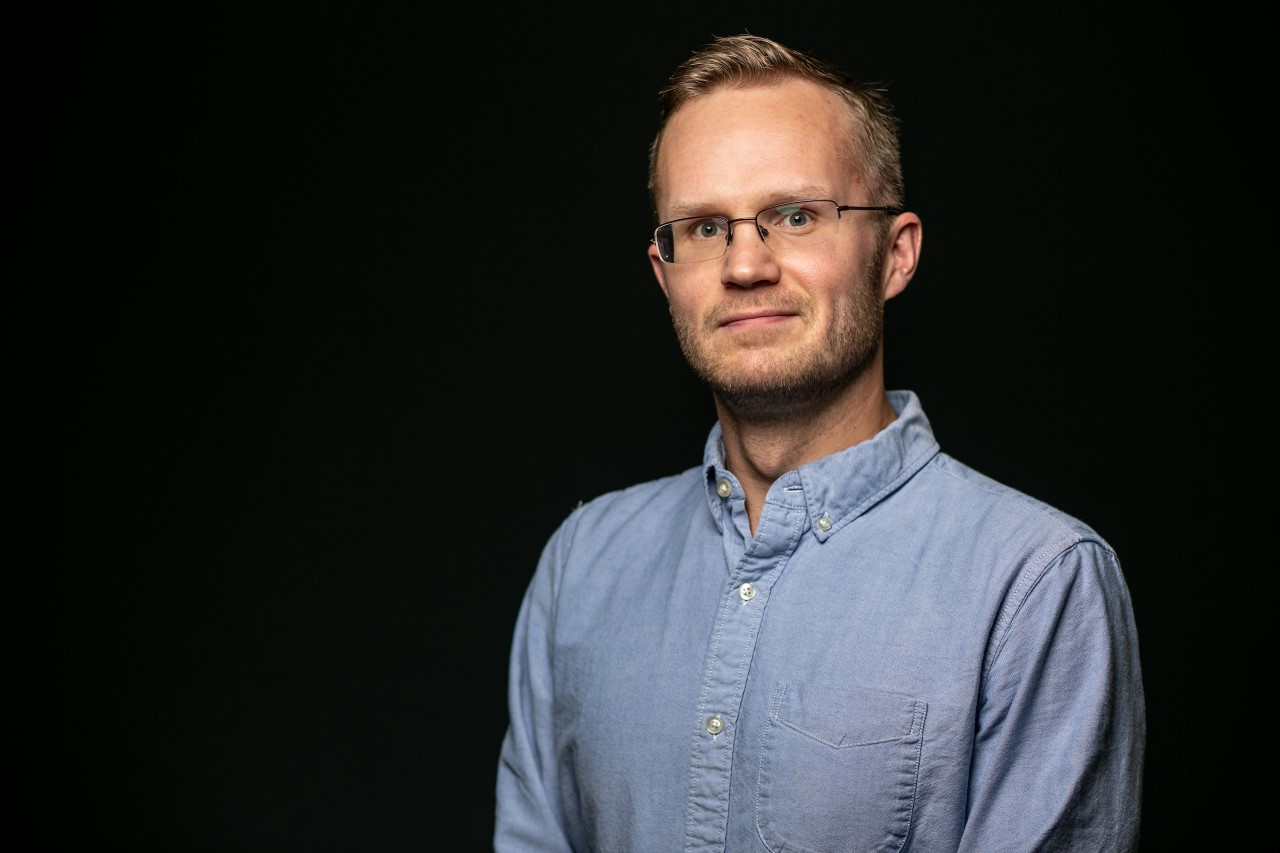 Joe Vukov is an Associate Professor in the Philosophy Department at Loyola University Chicago. He is also Associate Director of the Hank Center for the Catholic Intellectual Heritage at Loyola, and an Affiliate Faculty Member in Catholic Studies and Psychology. Nationally, Vukov also serves as the Vice President of Philosopher's in Jesuit Education. Vukov received his PhD from Fordham University, and also holds Certificates in Bioethics and Medical Humanities (Montefiore-Einstein), Health Care Ethics (Fordham), an MA in Humanities (University of Chicago), and BAs in Philosophy and English Literature and Writing (Bethel University). Vukov's research explores questions at the intersection of ethics, neuroscience, and philosophy of mind, and at the intersection of science and religion. In 2022, he published Navigating Faith and Science, and in 2023, he published The Perils of Perfection. In 2020, he was named a Sujack Master Teacher and in 2019, was awarded the Provost's Award for Excellence in Teaching Freshmen.
Research Interests
Neuroethics
Philosophy of Mind
Science and Religion
Selected Publications
Katie Arnold
Office Manager
OFFICE #: Cuneo Hall 434
Phone: 773.508.6088
Email: karnold6@luc.edu
Katie Arnold is the Office Manager at the Hank Center for the Catholic Intellectual Heritage. She has a Bachelors Degree in Public Relations and History from Purdue University and joins the Center from the field of public history. As a museum professional, Katie has experience working in a range of positions including most recently as a Project Manager of Exhibitions at the Field Museum of Natural History. She was also a Producer and Archival Researcher at a historical documentary production company, where she earned a Mid-Atlantic EMMY Award for her work on a documentary about female abolitionists in the mid-19th century.
Katie is currently serving as a leader for the Young Adult Ministry at St. Mary of the Lake and Our Lady of Lourdes. As a lifelong Catholic, she continues to dedicate herself to her own spiritual growth and seeks to create new opportunities for others to learn, experience and grow in the faith.
Naomi Fisher, PhD
Director of Catholic Studies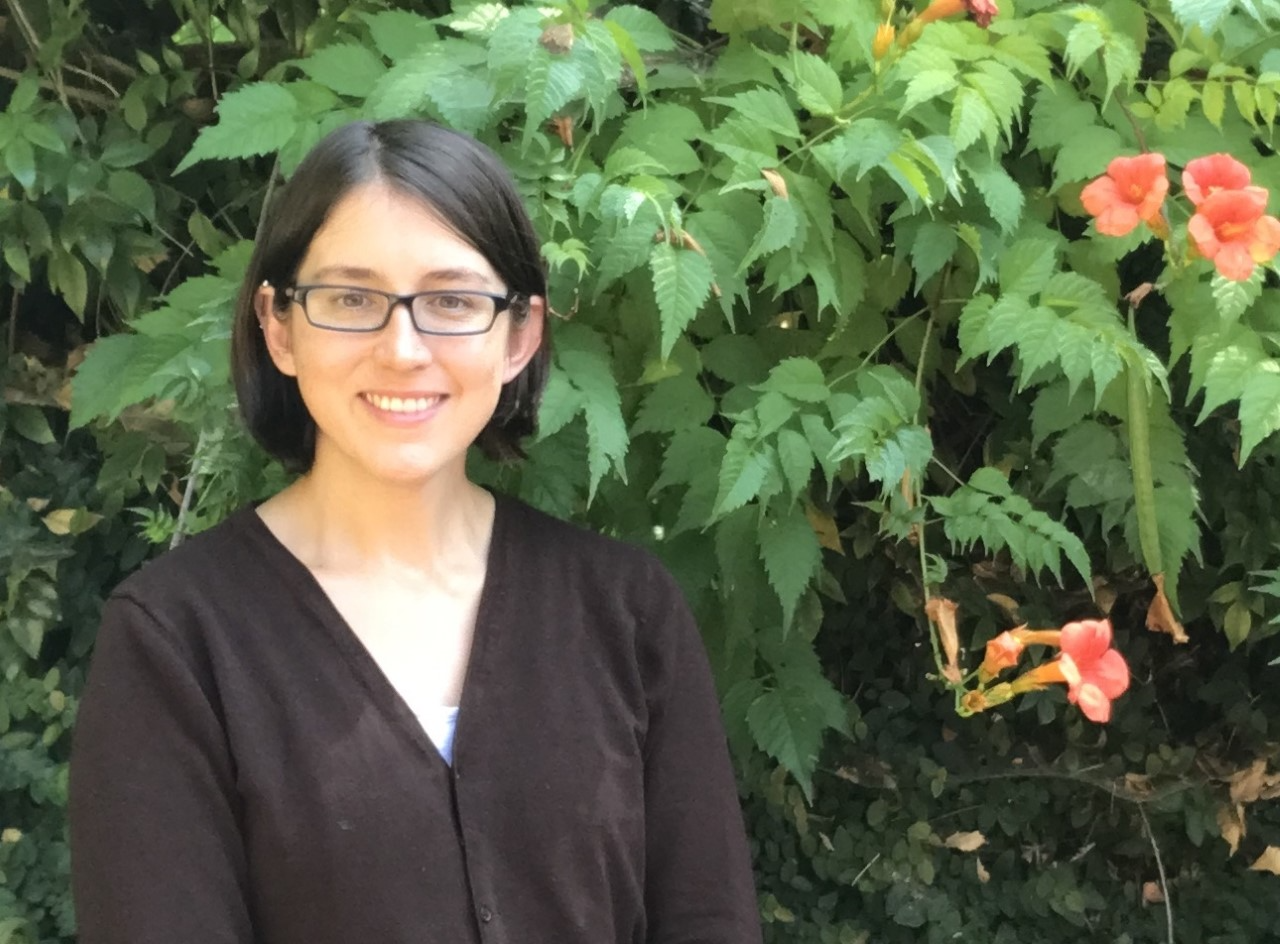 Naomi Fisher is Assistant Professor of Philosophy. Prior to coming to Loyola in 2018, she taught at Clark University in Massachusetts. She earned her Ph.D in philosophy from the University of Notre Dame in 2016, and prior to that earned her M.S. in physics from UC Davis.
Her research focuses on Kant and German Idealism and Romanticism, specifically the relationship between nature, freedom, and rationality in Kant's Critical philosophy and in Friedrich Schelling's philosophy of nature. She also has interests in the broader history of philosophy, particularly the 19th century, the philosophy of science, and ethics.
Degrees
PhD, University of Notre Dame
MA, University of Notre Dame
MS, University of California - Davis
BS, Biola University
Research Interests
Kant and German Idealism
Selected Publications
"Organisms and the Form of Freedom in Kant's Third Critique" (forthcoming in European Journal of Philosophy).
"Freedom as Productivity in Schelling's Philosophy of Nature" in Schelling's Philosophy: Freedom, Nature and Systematicity, ed. G. Anthony Bruno (forthcoming with Oxford University Press).
"The Epistemology of Schelling's Philosophy of Nature" in History of Philosophy Quarterly 34:3 pp. 271-290 (July 2017).
"Kant On Animal Minds" in Ergo 4:15, pp. 441-462 (2017).
"Natural and Ethical Normativity" in The Southern Journal of Philosophy 54:4, pp. 417-439 (December 2016).
Stephen Schloesser, SJ
Director, Jesuit Heritage Research Center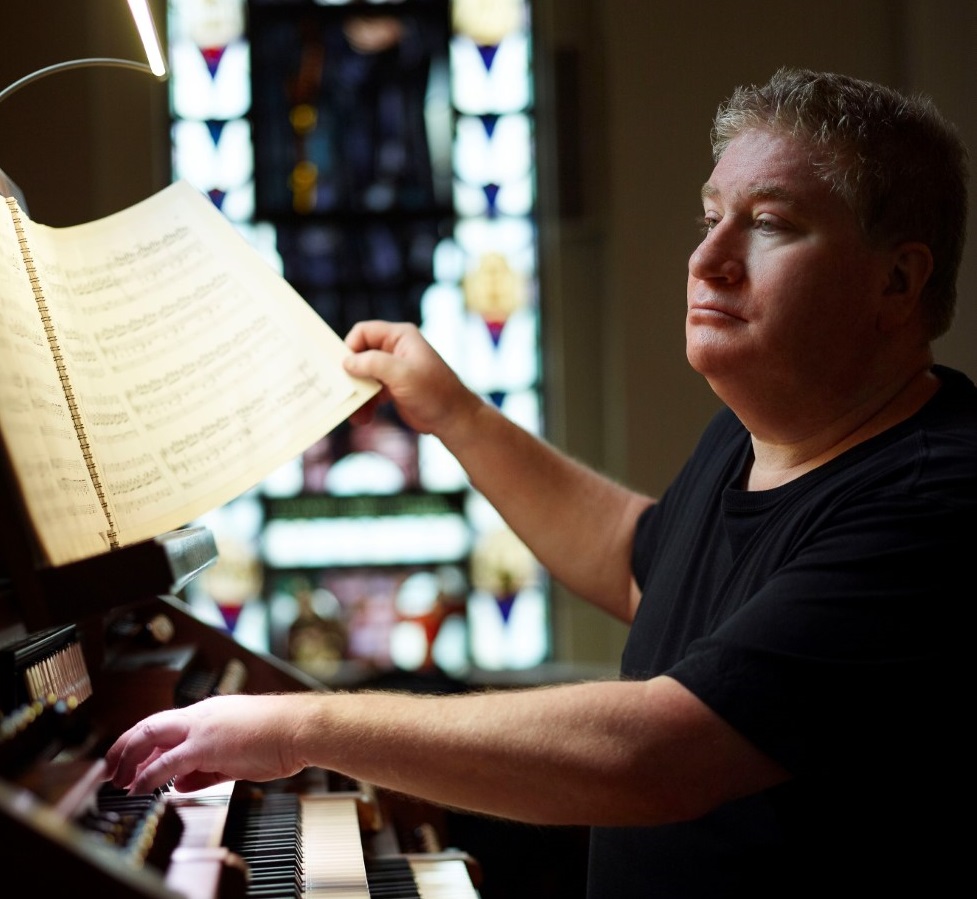 Stephen Schloesser, SJ (Ph.D., Stanford University, 1999; B.A. University of St. Thomas, 1980) is Professor of History at Loyola University Chicago where he teaches courses in Western civilization, Modern European history, intellectual history, and histories of Catholicism and of Jesuits. In 2011, Schloesser came to Loyola from the Boston College History Department and the Weston Jesuit School of Theology (Cambridge, Mass.) where he had taught since 1999.
Schloesser has been the recipient of several awards and honors. In 2015, he received the Sujack Family Award for Faculty Research Excellence from Loyola Chicago's College of Arts and Sciences. His exhibit Mystic Masque (2008) received the Apple Valley Foundation's Curatorial Excellence Award; and his monograph Jazz Age Catholicism (2005) was awarded the John Gilmary Shea Prize from the American Catholic Historical Association. In 2004, along with pianists Hyesook Kim and Stéphane Lemelin, Schloesser received a grant from the Calvin College's Calvin Center for Christian Scholarship funding a collaborative performance and publication project on Olivier Messiaen's Visions of Amen. From 2005-2007, Schloesser served as the LoSchiavo Chair in Catholic Social Thought in the Joan and Ralph Lane Center for Catholic Studies and Social Thought at the University of San Francisco; in 2001-2002 as a Bannan Research Fellow at Santa Clara University; and in 1998-1999 as a post-doctoral in-residence fellow at the Erasmus Institute, University of Notre Dame. Schloesser is a past recipient of awards from the Charlotte W. Newcombe Fellowship (Woodrow Wilson Fellowship Foundation), the Bourse Chateaubriand (Ambassade Culturelle de France), and the Georges Lurcy Fellowship. During the academic year 2015-2016 he occupied the Jesuit Chair as Visiting Professor in the History Department at Georgetown University.
Adam Hii
Graduate Student Assistant
Adam Hii is the Graduate Student Assistant at the Hank Center. He is pursing a PhD in political science at Loyola University Chicago. He holds an MA in Women's Studies and Gender Studies from Loyola University Chicago, and a BA in Political Science from Aquinas College.
Julian Sieber
Graduate Student Assistant
Julian Sieber is a Graduate Student Assistant at the Hank Center. He is pursuing a Ph.D. in New Testament & Early Christianity at Loyola University Chicago. His research interests include the literary and social backgrounds of the Bible at the intersections of gender, indigeneity, and banqueting practices, as well as Catholic biblical reception histories. He holds an M.Div. from Yale Divinity School and a B.A. (Media & Information) from Curtin University, Western Australia.
Grace Beene
Undergraduate Student Worker
Grace is an Undergraduate Research Assistant at the Hank Center. She is in her junior year at Loyola University Chicago, studying Psychology and Theology, with a minor in Catholic Studies.
Undergraduate Student Worker
Mary Countryman is an undergraduate in her third year, studying Human Resource Management and Information Systems in the Quinlan School of Business. She is pursuing a Catholic Studies minor and is involved in both the Catholic Student Club and the Pro-Life Club on campus.
Connon Quaglino
Undergraduate Student Worker
In his third year at Loyola, Connor Quaglino is pursuing degrees in Economics and Philosophy with additional studies in Business Administration and in Catholic Studies. A native of New Orleans, Connor started his journey with Ignatian education at Jesuit High School New Orleans, ultimately leading him to continue this path in Rogers Park. Having started with us at the Hank Center as an Undergraduate Research Assistant in his sophomore year, he has become involved with multiple avenues of Catholic life at Loyola, most notably with AMDG. His interests within the Catholic Intellectual Heritage particularly focus on Christian Apologetics, Ignatian Spirituality, and the intersections of literature, philosophy, and theology.
Grace Shallal
Undergraduate Student Worker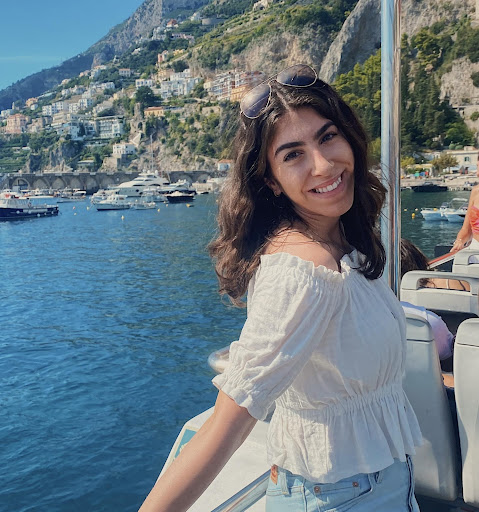 Grace Shallal is a Political Science and Philosophy Double Major, with minors in Bioethics and Catholic Studies. She is also an Undergraduate Research Fellow with the Hank Center this year.
ADVISORY BOARD
Colby Dickinson, Ph.D.
Associate Professor, Department of Theology
Loyola University Chicago
The Hon. Thomas M. Donnelly, J.D.
Associate Judge, Circuit Court of Cook County
Part-Time Faculty, School of Law
Loyola University Chicago
Fr. Dan Hartnett, S.J.
Sacramental Minister, St. Ignatius Catholic Church
Teacher, Institute of Pastoral Leadership, University of St. Mary of the Lake
D. Scott Hendrickson, S.J., DPhil
Associate Provost for Global and Community Engagement
Associate Professor, Department of Modern Languages and Literature
Loyola University Chicago
M. Therese Lysaught, Ph.D.
Professor and Director of Graduate Program in Healthcare Mission Leadership
Neiswanger Institute for Bioethics & Healthcare Leadership
Loyola University Chicago
Michelle Nickerson, Ph.D.
Associate Professor, Department of History
Loyola University Chicago
Seungho Moon, Ed.D.
Professor of Teaching and Learning, School of Education
Loyola University Chicago
Lorraine A. Ozar, Ph.D.
Clinical Associate Professor and Andrew M. Greeley Endowed Chair in Catholic Education
Loyola University Chicago
Michael J. Schuck, Ph.D.
Professor, Department of Theology
Founding Director, The Joan and Bill Hank Center for the Catholic Intellectual Heritage
Loyola Univeristy Chicago