Researching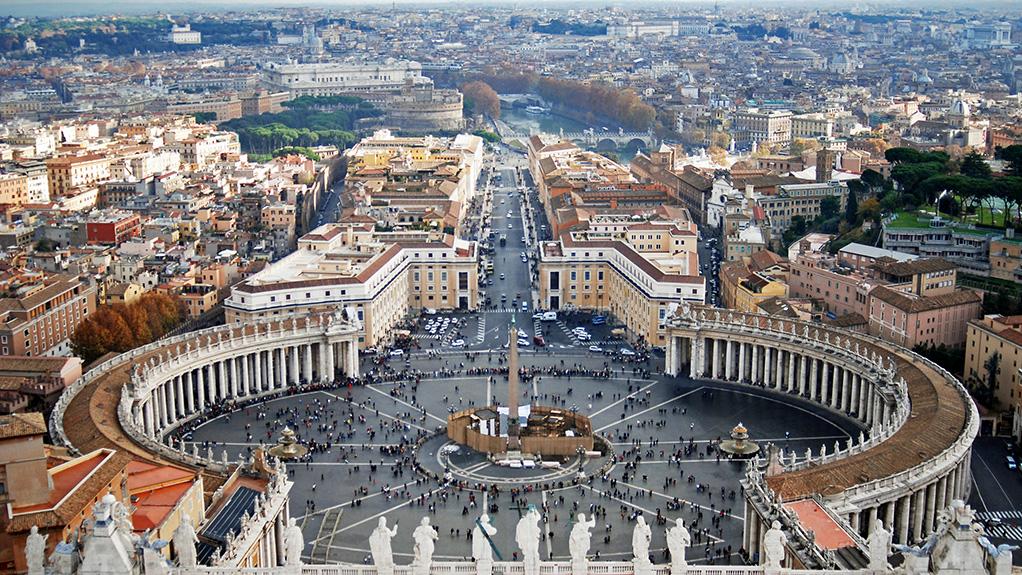 ‌
Researching Roman Catholic Thought
The Center funds faculty research projects for both individuals and groups concerned with or connected to Catholic intellectual heritage. The typical goal is a published text, a work of art or literature, or a film, but it can also include an organized conference or team-taught course.
The Pierre Teilhard de Chardin, S.J. Fellowship in Catholic Studies
The Pierre Teilhard de Chardin, S.J. Fellowship in Catholic Studies is a visiting fellowship in the fall semester for invited scholars from across disciplines and from around the world, whose work intersects with the rich intellectual, artistic, and historical tradition of Roman Catholicism.
Each fall, the Teilhard de Chardin Fellow will offer one (1) upper-level, undergraduate course in the area of her or his specialization in conjunction with the Catholic Studies Minor program. In addition to this course, the Teilhard de Chardin Fellow will also offer two public lectures each fall, which will reflect upon the connection each fellow sees between their work and the Catholic intellectual tradition.
CCIH encourages faculty in all schools and departments to develop undergraduate and graduate courses concerned with or connected to Catholic thought. A stipend is offered to faculty who develop these new courses during the summer.
Applications are judged on the merit of the proposed course in relation to its pedagogy and its attention to topics of Catholic intellectual concern. A decision is made in early January.
Faculty members in all disciplines are encouraged to apply for funding. In awarding course development funding, attention is given to distributing these funds equitably to faculty across all departments. Applications for undergraduate courses are additionally considered in relation to the proposed course's curricular contribution to the University's interdisciplinary minor in Catholic Studies.
CCIH provides year-long research project funding to full-time Loyola University faculty for topics concerned with or connected to the Catholic intellectual heritage. The purpose of this support is to facilitate advanced scholarly study of Catholic thought as it touches upon the arts, humanities, and sciences. These research projects are expected to culminate in the publication of a journal article or book; however, alternative project results are welcome. Such study normally involves a semester or year-long research commitment.
Applications are reviewed and evaluated by the CCIH Advisory Board. The announcement of awards is made early in January for the funding period to run from July 1 of the same year through June 30 of the following year. For details on research team support and project design ideas, faculty should contact the Center.
The Hank Center provides opportunities for funding for course development projects and/or research projects connected with the Catholic intellectual heritage. We also provide fellowship opportunities for undergraduate students to work with the Center or with affiliated research faculty. For more information on funding and fellowship opportunities, please click on the link above.
Undergraduate Research Fellowship
CCIH, in support of the Catholic Studies Minor, is funding a one-year fellowship to undergraduate students who are currently enrolled in the Catholic Studies Minor program. This fellowship is dedicated to support for CCIH funded faculty research projects. Students submit completed applications online through the Loyola Undergraduate Research Opportunities Program (LUROP) by March 1.
For more information please contact CCIH at 773.508.3820 or HankCenter@luc.edu
Photo credit: Arvydas Zabulionis