Connecting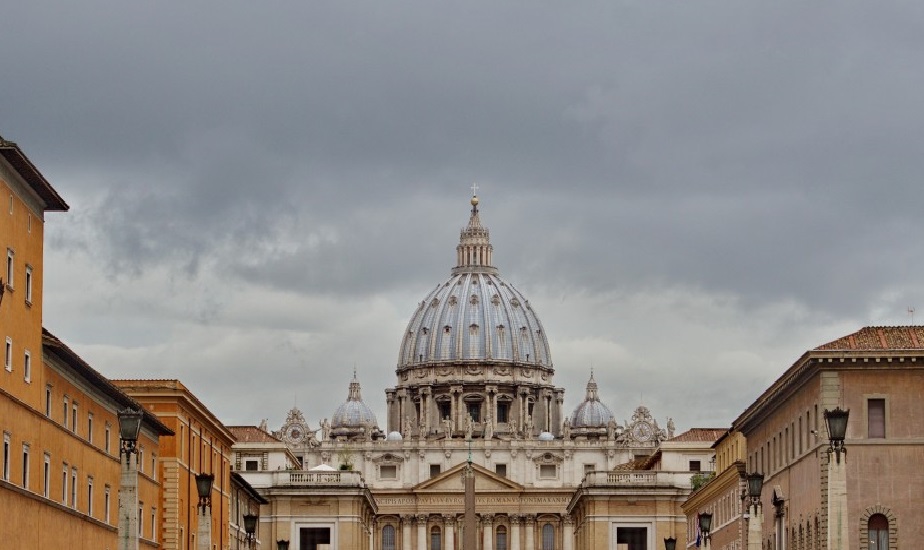 Connecting to Roman Catholic Thought...
The Joan and Bill Hank Center for the Catholic Intellectual Heritage (CCIH) seeks to connect students, faculty, staff, and the public to Roman Catholic thought by offering events that are designed to meet the needs of groups and organizations at Loyola University Chicago. You can learn about each of these programs below.
Thursday Night Catholic Studies Talks Series
The Thursday Night Catholic Studies Talks Series (formerly Catholic Q&A) offers students an opportunity to learn more about the Catholic faith through faculty presentations and discussion held in the University's residence halls. The questions are drawn from student interest and the presenters represent some of the University's most engaging speakers.
Faith in Focus
The Faith in Focus Film Series, open to members of Loyola University Chicago and the general public, explores themes of faith and the lives of prominent figures in the Catholic Church. Feature film screenings are followed by discussion led by prominent LUC professors or guest speakers.
Reading Groups
The Center offers reading groups for Loyola's faculty who gather in a collegial environment to explore various genres of literature in light of Roman Catholic thought.
Catholicism and the Arts
The Hank Center for the Catholic Intellectual Heritage hosts its Catholicism and the Arts Series every spring. It is designed to promote cultural productions, both classical and contemporary, theatrical, musical, or pictural, that illuminate the rich heritage of art in Catholic culture.
Catholicism in the Professional Life
The Hank Center for the Catholic Intellectual Heritage hosts its Catholic Thought and the Professional Life Series. These events seek to connect faculty from across Loyola's Professional Schools in conversation about the role of Catholicism in their respective disciplines today.
Catholicism in Dialogue
The Hank Center for the Catholic Intellectual Heritage holds a Catholicism in Dialogue event every fall. These panels are offered as platforms for ecumenical conversation and interaction.
Faculty Seminar
Loyola University Chicago's Jesuit, Catholic heritage is an essential component of its mission in higher education. This faculty seminar is a semester-long course that studies in a systematic way the educational enterprise of Loyola University through the prism of the Catholic intellectual heritage and the contemporary applications of Ignatian pedagogy. The seminar's goal is twofold: to engage faculty more deeply with the university's Catholic heritage as a reference point and resource for social justice; and to invite faculty reflection on the interplay of faith, reason, and justice as it pertains to their teaching, scholarship, and participation with the community here at Loyola and beyond.
Living Tradition Award
Every year the Hank Center presents the Living Tradition Award to a Loyola University Chicago emeritus faculty member who has exemplified the integration of Catholic thought into their work. This award commemorates extraordinary lives of scholarship, research, and teaching in specific fields of expertise. The Living Tradition Award ceremony and banquet occur every Spring.
Catholic Studies
Loyola University Chicago's Catholic Studies Program allows students to explore the religious tradition that serves as Loyola's foundation. True to its Jesuit background, Loyola is a home for all faiths, and students from all cultural and religious backgrounds are welcome to study Catholicism's rich intellectual and artistic heritage.
The St. John Berchmans Prize
The St. John Berchmans Prize is meant to shine light on best academic work done each year by scholastics and provides recognition for excellence in Jesuit scholarship.