archive
Mr. Richard Austin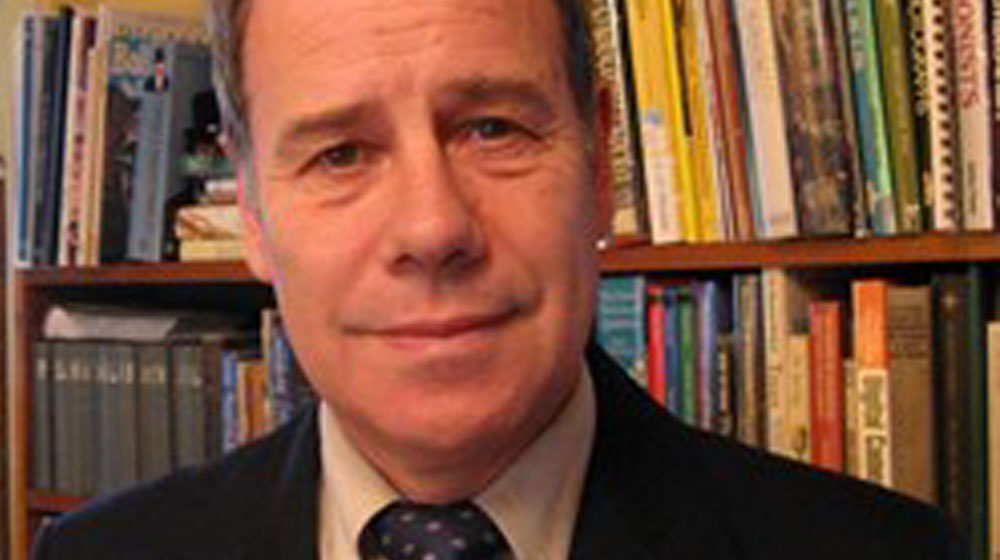 Lecture: Poetry as Prayer
Wednesday, 12 March 2014
3:30p.m.–5:00p.m.
Palm Court, Mundelein Center
Lake Shore Campus, LUC
Performance: Back to Beauty's Giver - Gerard Manley Hopkins
Thursday, 13 March 2014
7:00p.m.–8:30p.m.
Palm Court, Mundelein Center
Lake Shore Campus, LUC
These events are open to the public. All are welcome to attend!
The Hank Center for the Catholic Intellectual Heritage was fortunate to be able to bring to campus the noted English actor and performer Richard Austin. Austin's specialty is the performance of poetry, especially the poetry of Gerard Manley Hopkins. Widely acclaimed as "the finest performer of Hopkins' poetry today," Austin contributed to the Hank Center's annual forum on Catholicism and the Arts by giving a public lecture on "Poetry as Prayer" after which he staged his one-man show "Back to Beauty's Giver."

Trained at the East 15 Acting School in London, Richard Austin was soon on the stage—England, Wales, Scotland, with world tours to Asia and the Middle East—and on television (e.g. Young Arthur in BBC TV's The Legend of King Arthur). But he had always had a deep and intensely personal passion for the poems of Gerard Manley Hopkins, and in the last two decades his chief creative endeavor has been to transmit that passion to others through his performances. He has committed all of Hopkins's poems to memory and then crafted from them the one-man show "Back to Beauty's Giver," which tells the story of Hopkins's life and spiritual progress through his poetry.

Austin has performed Hopkins's poetry in Italy, Ireland, England, Wales, and Canada, and here in the US in Philadelphia, Dallas, Spokane, Denver and other venues. His performances of Hopkins have been extraordinarily well received. Noted Hopkins scholar Joseph Feeney, S. J., for example, writes that Hopkins's poems "cry out for vocal 'performance'" and that, having heard many performances, "Richard Austin tops them all." Feeney goes on to add that Austin "has spent years with these poems, tasting them, listening to them, sharing his life with them. He knows their rhythms, their sounds, their meanings." Bernadette Waterman Ward, reviewing an Austin performance in Dallas for University News, says of him: "More than simply providing a torrent of verbal music, Austin brought the meaning of these complex works into greater intellectual and emotional clarity." Adds Prof. Loren Wilkinson (Regent College, Vancouver, Canada), "Richard does not simply recite the poetry: he performs it powerfully, with a trained actor's physical and vocal skills."