archive
Video Available | Faith and Secularization: A Dialogue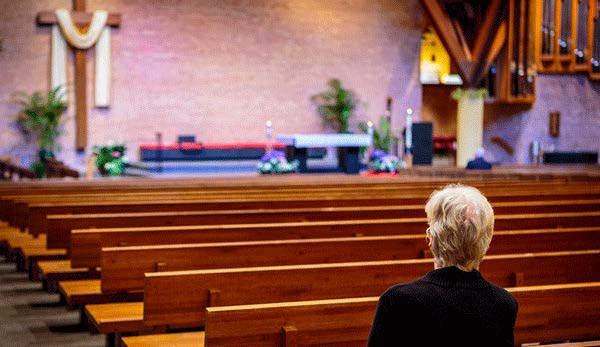 Our panelists have engaged issues of faith and secularization in significant ways in their work--from the organization of "free thinkers" in the 18th century, to the decline of religion in some quarters in the 19th and 20th centuries, to the rise of the "Nones" in the early 21st century. Jerome Baggett's recent book The Varieties of Nonreligious Experience: Atheism in American Culture, which focuses on the inner lives and experiences of atheists, will be the jumping off point for our discussion. This work opened up onto larger questions of the relationship between secularism and belief, the religious dimension or instinct in human life, and current practices, particularly in the U.S.
October 1, 2020
4:00 - 5:30 PM CDT
Jerome P. Baggett

is Professor of Religion and Society at the Jesuit School of Theology of Santa Clara University, a member of the Graduate Theological Union's Core Doctoral Faculty, and Visiting Professor of Sociology at UC Berkeley. He is the author of

Habitat for Humanity: Building Private Homes, Building Public Religion

(Temple, 2001),

Sense of the Faithful: How American Catholics Live Their Faith

(Oxford, 2009), and

The Varieties of Nonreligious Experience: Atheism in American Culture

(NYU, 2019). He is currently conducting research for a new book project focusing on the nexus of imagination, culture and climate change.

Paul Lakeland is the Aloysius P. Kelley S.J. Professor of Catholic Studies at Fairfield University and the founding director of the Center for Catholic Studies. He is the 2020 recipient of the Monika Hellwig Award for contributions to the Catholic intellectual tradition, granted by the Association of Catholic Colleges and Universities. His most recent book is The Wounded Angel: Fiction and the Religious Imagination, which won the 2018 College Theology Society's award for the best book in theology.

Kaya Oakes is the author of four books, most recently including The Nones Are Alright (Orbis, 2015) and Radical Reinvention (Counterpoint, 2012). Her fifth book, on women who don't fit in, is forthcoming from Broadleaf Books in 2021. Her journalism and essays on religion have appeared in The New Republic, Foreign Policy, Slate, Religion News Service, National Catholic Reporter, America, and Commonweal. She teaches writing at UC Berkeley.